October 12, 2020
Web Feature
STEM Teacher-Scientist Partnership Program Impacts Local Community
More than 3,200 students will be influenced by teachers' new outlook on STEM research
Each summer, Pacific Northwest National Laboratory (PNNL) invites middle and high school science, technology, engineering, and mathematics (STEM) teachers from nearby underrepresented and underserved rural communities from the Mid-Columbia Basin region to participate in the Teacher-Scientist Partnership (TSP), a unique professional development opportunity. During these 35-40-hour experiences, participants work side-by-side with PNNL scientists, engineers, and STEM education specialists to tackle real-world, scenario-based, scientific challenges that are aligned with PNNL's research and connected to Washington State science and learning standards.
In the more than 30 years that PNNL has hosted this program, this is the first time it was done virtually but the goal remained the same – help teachers shape their STEM curriculum. The online format showed it's possible to engage and learn science remotely while maintaining the integrity of hands-on experiences and learning with staff at PNNL. It also introduced techniques and approaches that the teachers could use in the upcoming year with their students, as they adjust to the virtual learning environment.
"I learned it is possible to get science done, even learning virtually," said Keith Kauer, a teacher with the Pasco School District. "I'm coming away from the TSP with new skills and new knowledge that will help me be a better and more effective teacher."
Thanks to long-term partnerships with the Education Service District (ESD) 123 in Pasco, Washington, and the Association of Washington Business, PNNL was able to offer two TSPs this summer and host 24 teachers from the Tri-Cities local community and across Washington State. These teachers will bring their new skills and approaches to STEM-focused research with them as they engage with more than 3,200 students this school year.
Hands-on learning in a virtual format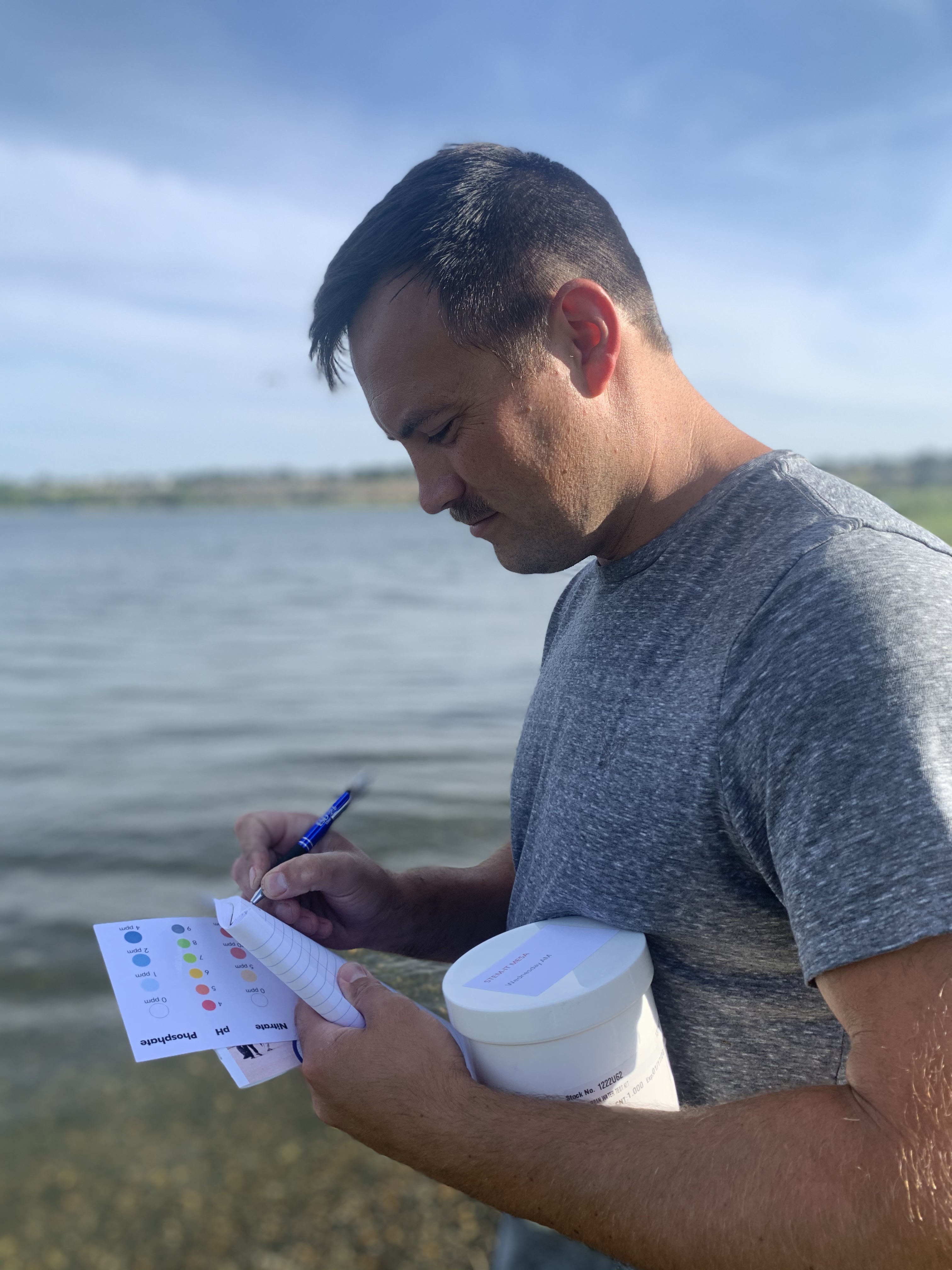 The June TSP was hosted in collaboration with Yakima Valley/Tri-Cities Mathematics, Engineering, and Science Achievement (MESA) and ESD 123, and was sponsored by ClimeTime. This TSP provided a real-world scenario focused on approaches to monitor the reintroduction of fish above Chief Joseph and Grand Coulee dams.
The July TSP featured data visualization and was sponsored by the Association of Washington Business. During this session, participants used data visualization software tools to analyze and interpret the types of data required to prepare for and respond to natural disasters.
To help with the many hands-on activities during each session, the TSP team leveraged commercially available, free-of-charge resources to equip teachers with tools to perform hands-on science from the comfort of their own homes. These activities included working with electrical circuits, rock and mineral samples, and free online data tools and resources. For both TSPs, teachers even got out in the "field" using a pen and paper to collect data about the types of plants and rocks around their local bodies of water and the number and types of infrastructure in their neighborhoods. At the conclusion of the program, participants presented their findings and recommendations to a panel of PNNL researchers.
"I learned so much about what happens in STEM fields," said Kim Van Eaton, a Pasco School District teacher. "This is the kind of experience I hope to bring to students to enhance their education in STEM and provide role models in these careers."
Published: October 12, 2020
Research topics