November 21, 2022
Director's Column
Researchers at PNNL to Dig into Soil Returning from Space
Originally Published in the Tri-City Herald on November 21, 2022
Many of us are preparing to celebrate Thanksgiving, complete with feasts made possible by bountiful harvests. While researchers at the Department of Energy's Pacific Northwest National Laboratory may be doing the same, they also are conducting an experiment that eventually could make it possible to grow crops somewhere other than planet Earth.
This podcast episode (not part of the story published in the Tri-City Herald) delves into the NASA-funded project with PNNL to blast soil laden with bacteria to the International Space Station.
Three months after excitedly watching a SpaceX vehicle launch from the Kennedy Space Center on its way to the International Space Station, these scientists are anxiously awaiting the return of a Prosser, Wash., soil sample that was part of the mission's payload. Once it is back, they will begin studying how bacteria found in that soil behaved in space.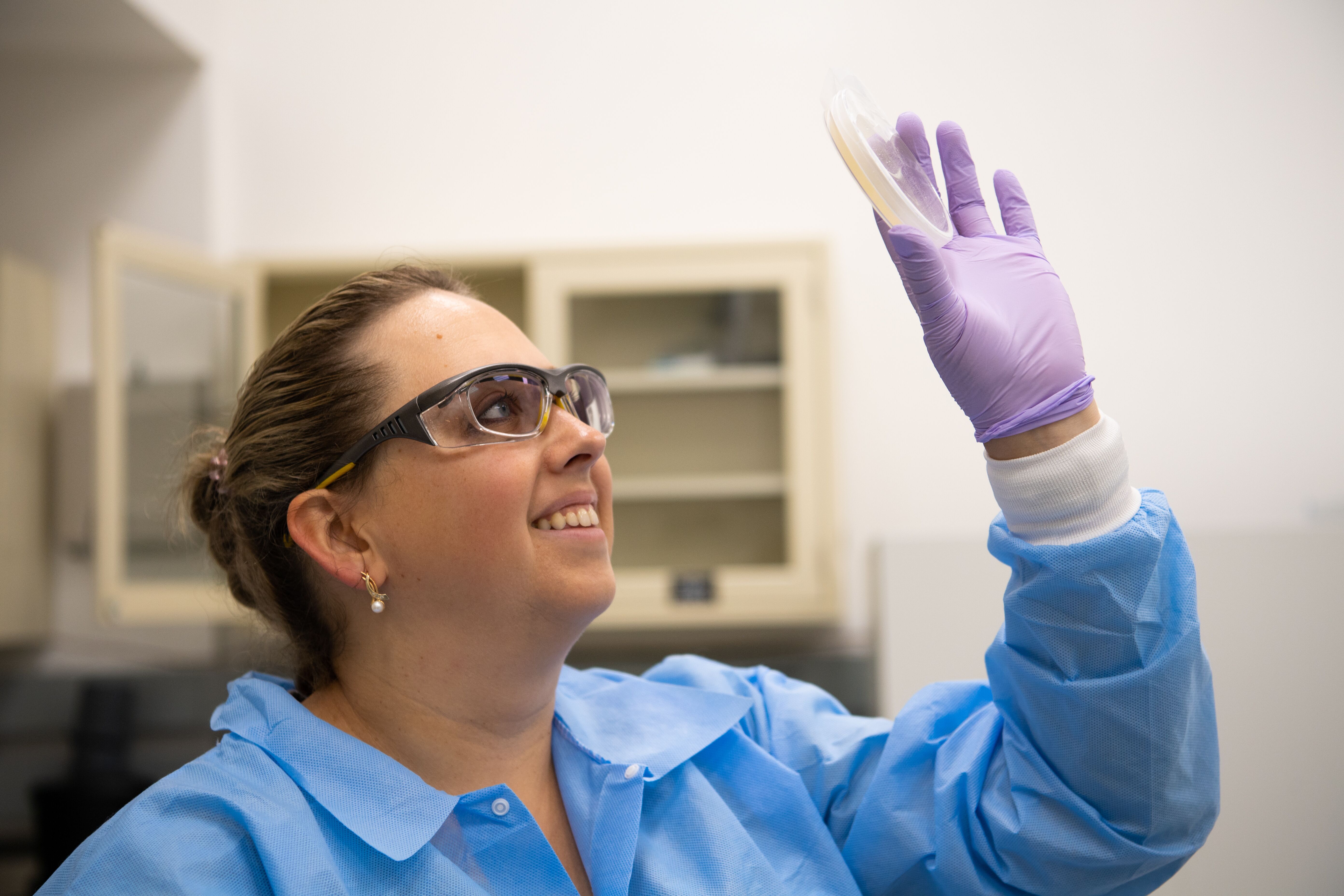 Regardless of where plants grow, they typically rely on certain microbes to provide nutrients, protect against drought, help fight disease, and fend off other stresses. A cup of soil can easily contain thousands of microbial species. Together, they form a community called a microbiome in which millions of interactions enhance crop production. In this study, researchers are looking at the relationships within the soil's microbial community, which was limited to include just eight species of bacteria isolated from soil collected at a Washington State University scientific field site in Prosser.
Half of the 104 prepared test tubes were sent to space and are expected to return next month. The other half remained in a laboratory at the Kennedy Space Center in Florida. Samples from both have been collected multiple times over the past 12 weeks.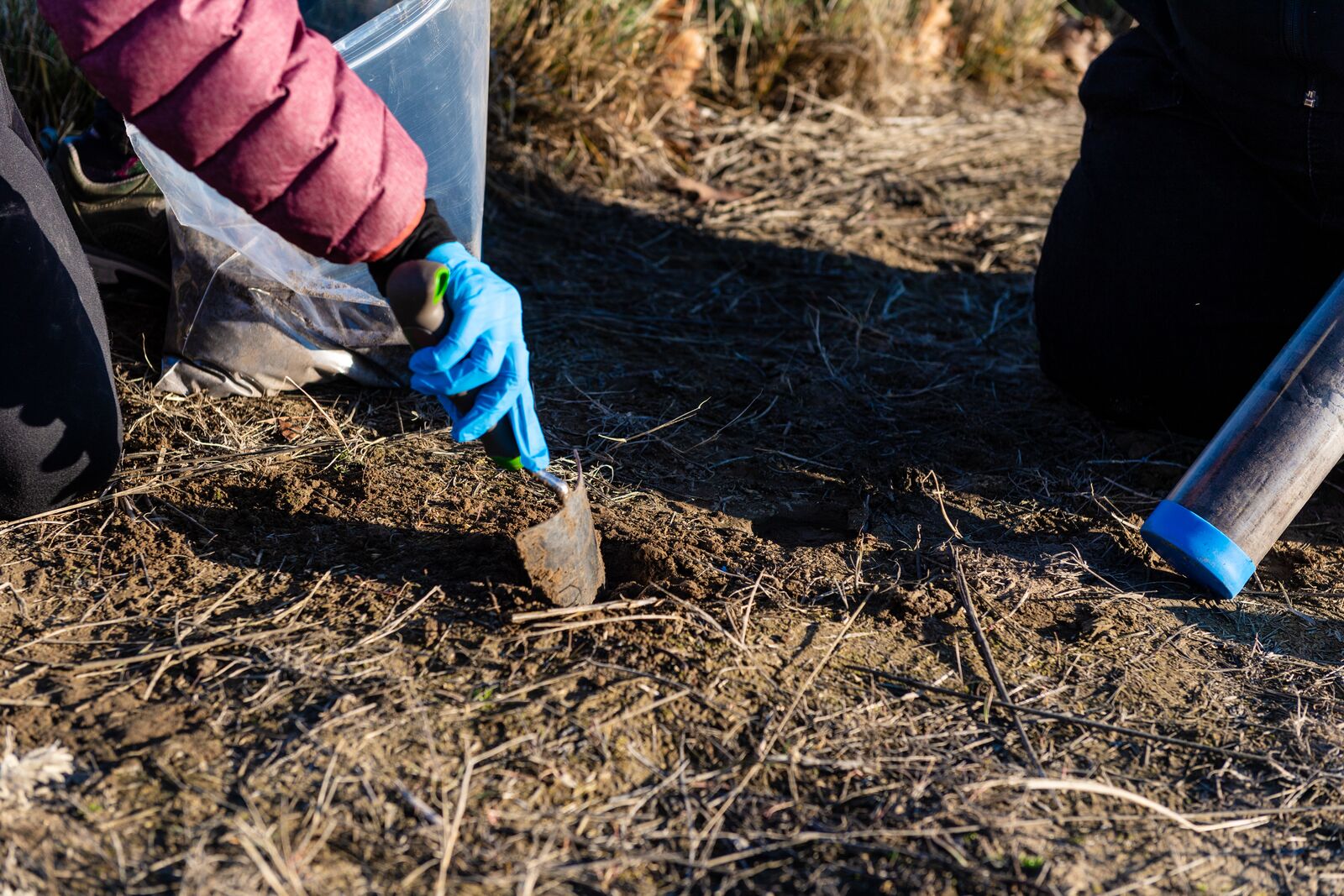 Those samples will be carefully packed and loaded onto a special truck chilled to -80 degrees Celsius for their trip from Florida to Richland, Wash.—an approach that was successfully tested in a trial run last year. Once the samples are back at PNNL in early January, the real work begins. Scientists will use advanced instrumentation at the Environmental Molecular Sciences Laboratory, a DOE Office of Science User Facility on PNNL's Richland campus, to examine the microbial communities in the samples. They will start by looking at the abundance of each of the eight species. Then they will dig in further to measure the other molecular messengers and byproducts in the samples. Their study will reveal which species are predominant and how they are interacting with one another.
Scientists also will look at how well the bacteria break down a naturally occurring substance in soil called chitin. Chitin is a critical food source for a thriving microbial community. While some bacteria feed on chitin directly, others rely on a byproduct created during that process.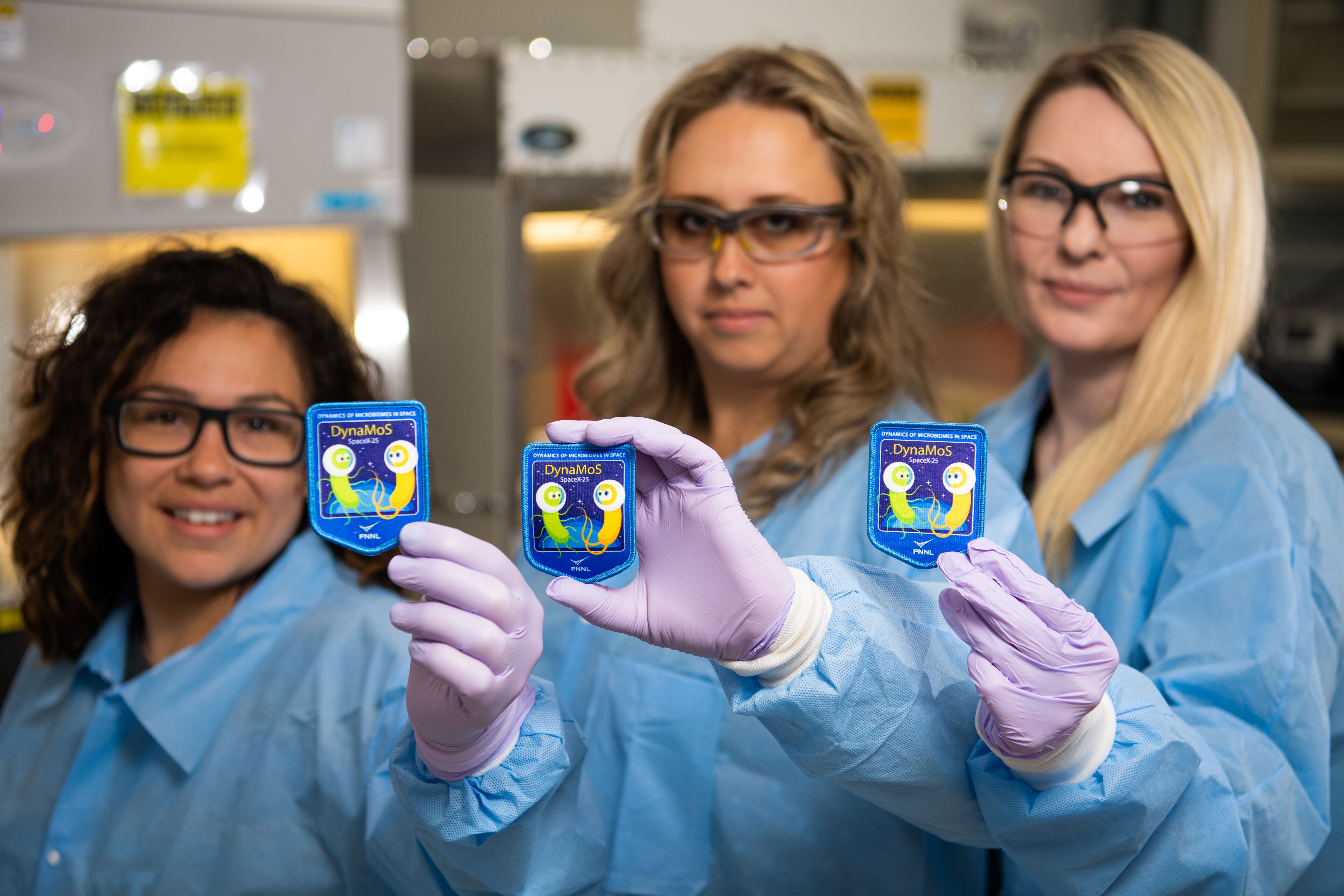 This NASA study, known as Dynamics of Microbiomes in Space (or DynaMoS for short), leverages years of PNNL research for DOE that delves into understanding how communities of microorganisms behave on Earth. Dozens of experts in biology, Earth science, computational science and chemistry are devoted to uncovering how changes in environmental conditions affect the function of microbiomes.
Today, nearly 13 percent of the planet's land is used for growing crops—and the growing population increases the demand for food and strain on land. As researchers in this study learn about how conditions in space, such as zero gravity, radiation exposure and different carbon dioxide levels, may influence microbial communities, they may also shed light on how to improve plant productivity on Earth.
Whether you're talking about a backyard garden, a vineyard, an orchard or a field, it has been said that tomorrow's harvest depends on what you plant today. The same holds true for scientific research. Researchers at PNNL are planting the seeds for new knowledge and a deeper understanding that may yield solutions for a brighter future. Who knows, they may ultimately have a hand in producing a Thanksgiving feast that is literally out of this world.
Steven Ashby, director of Pacific Northwest National Laboratory, writes this column monthly. To read previous Director's Columns, please visit our Director's Column Archive.
Published: November 21, 2022