November 21, 2019
Web Feature
One Laboratory's Role in an Epic Arctic Campaign
PNNL adds its expertise to an international expedition investigating the vulnerable central Arctic Ocean
As the world knows by now, something very big is afoot in the frigid central Arctic, a little-known region of the world where sea ice is thinning and temperatures are rising at twice the global average.
To explore what's happening, a year-long international expedition called the Multidisciplinary Drifting Observatory for the Study of Arctic Climate (MOSAiC) got under way Sept. 20 from a dock in Tromsø, Norway.
Beforehand, during a weeks-long instrument installation phase, a nearby parking lot was crowded with acres of shipping containers. Four of them were from PNNL, which provided the expedition with onsite expertise. Many other national laboratories are also taking part in MOSAiC.
Ahead was the adventure itself. By Oct. 6, the German research icebreaker R/V Polarstern, bristling with instruments, had found its new home: an ice floe thick enough to anchor the frozen-in ship through a year of fruitful drifting. The expedition is now almost two months into measuring central Arctic conditions—from the top of the clouds to the hidden ecosystems within snow, ice, and freezing seas.
Arrayed around the ship is a 40-square-kilometer ice camp, whose research infrastructure includes huts, tents, submersibles, radiosondes, instrumented buoys, marine sample traps, and a big, red, tethered balloon dubbed "Miss Piggy."
Over 600 scientists, technicians, and logicians from 60 research institutions in 19 countries are taking part in the expedition, which is overseen by Germany's Alfred Wegener Institute.
Follow MOSAiC on its live web app, which tracks the ship and provides an illustrated log of daily activity.
PNNL Contributes
The role PNNL played in getting MOSAiC under way took many shapes.
For one, the Laboratory hosts vital components of the U.S. Department of Energy's Atmospheric Radiation Measurement (ARM) user facility, which will deploy some of MOSAiC's most critical atmospheric instruments.
PNNL is also home to ARM Technical Director James Mather and ARM Engineering and Science Products Manager Jennifer Comstock.
Also at the Laboratory is Chitra Sivaraman data integration team, which works alongside two of ARM's PNNL-based science translators, John Shilling and Damao Zhang. Science translators and ARM software developers work together to provide necessary products to the science community.
PNNL also hosts the ARM radar team, led by electrical engineer Bradley Isom, as well as the ARM communications group, managed by Hanna Goss.
Both Mather and Goss were in Tromsø during part of the installation phase.
One of the Laboratory's research strengths is investigating the atmosphere, with its complex interaction of radiative exchanges, clouds, aerosols, complex chemistry, precipitation, and fluxes of energy and humidity.
The atmosphere is one of MOSAiC's main scientific focus areas. The others are ocean chemistry and circulation, biogeochemical fluxes, ecosystem dynamics, and patterns of formation, drifting, deformation, and melting in sea ice and snow.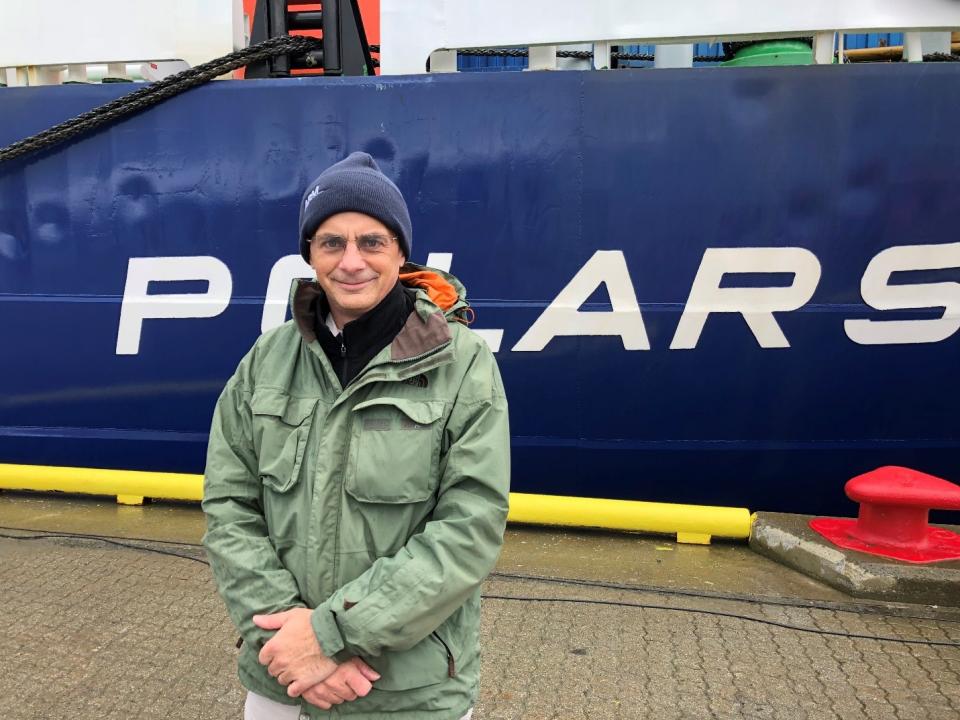 Calibrations and Upgrades
PNNL has a hand in many of the 50 instruments that will provide data, including the first scanning cloud radars to ever operate in Arctic Ocean ice pack.
None of the ARM instruments being used during MOSAiC were specifically developed at PNNL. But the campaign's scanning ARM cloud radar (SACR) and its marine W-band ARM cloud radar were staged at PNNL for calibration and upgrades prior to deployment. Overseeing the work was then-radar team lead Nitin Bharadwaj.
Such radars are programmed to strategically scan the atmosphere, in part to measure the shape, distribution, and composition of clouds—factors that influence how much solar radiation reaches Earth's surface.
According to PNNL Computational Scientist Joseph Hardin, who worked dockside in Tromsø, taking such steps ahead of time "was important to both prepare the radars for the difficulties of life in such hard climates, as well as to make sure everything was working before shipping it off to Norway."
Dockside in Norway
Side by side with Hardin in Tromsø was PNNL physicist and radar team member Iosif "Andrei" Lindenmaier, who installed the SACR and marine W-band ARM cloud radars. Hardin primarily worked on setting up the radars and making final adjustments to the scanning strategies that determine how the radars work once they are at sea.
They both also helped deploy the Ka-band ARM zenith radar, which is designed to probe the extent and composition of clouds.
The SACR is mounted on a new platform developed by Lindenmaier in collaboration with CakeBoxx Technologies, a Virginia-based shipping container specialist.
"That made setup on the ship much quicker," said Hardin, and allowed for a quick turnaround from the dock to installation on the ship.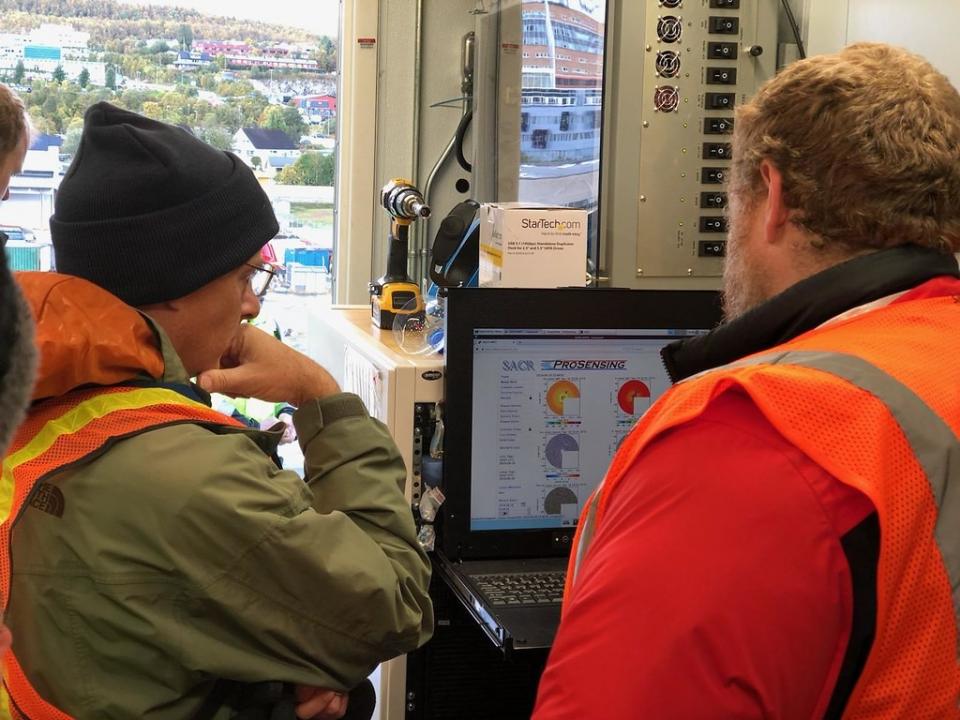 PNNL Earth scientist Rob Newsom, who set up the Doppler lidar for the MOSAiC mission, worked in Tromsø for a few days while expedition instruments were being loaded, installed, and calibrated.
Doppler lidar are remote-sensing instruments that deliver data on atmospheric wind fields. For this campaign, Newsom also installed additional navigation equipment to account for the ship's motion.
While Polarstern is drifting with the ice, rotating crews of ARM technicians will keep an eye on the deployed radars.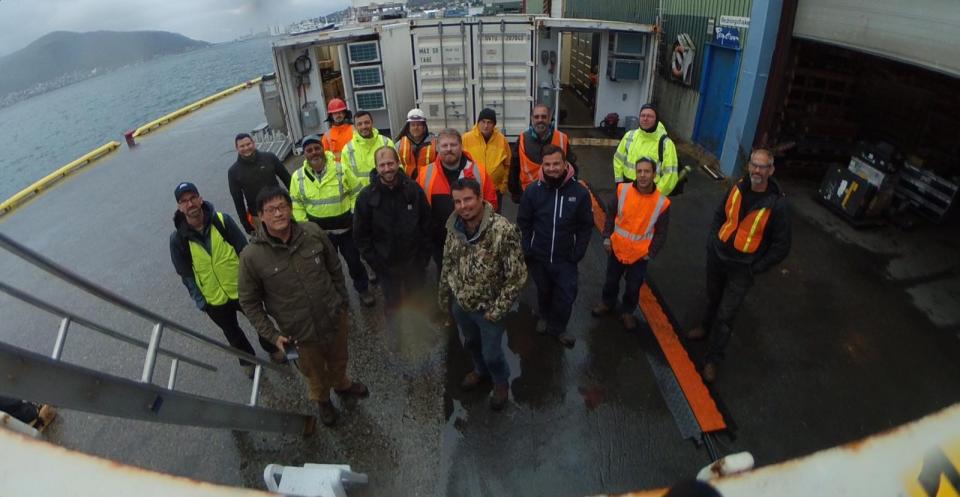 Extra Help
PNNL Earth Scientist Victor Morris, a specialist in installing and maintaining instruments, was not in Norway for the dockside work. But he provided support on a radiometer system dubbed ICERAD to former PNNL physicist Laura Riihimaki, who is now with the National Oceanic and Atmospheric Administration's Earth System Research Laboratory in Boulder, Colorado.
The ICERAD radiometers are passive remote-sensing devices used to measure portions of the surface energy budget.
Morris is also an ARM instrument "mentor"—expert and watcher—for other instruments aboard the Polarstern: the total sky imager, a silver-domed camera that measures cloud fraction, and the ceilometer, which measures cloud height.
Once the Polarstern departed, the PNNL team had completed its first mission for MOSAiC and the hardy working souls now wrapped in polar night.
With ARM technicians on board, said Hardin, "our radars are in good hands."
Published: November 21, 2019
Research Support Team
James Mather, Jennifer Comstock, Chitra Sivaraman, John Shilling, Damao Zhang, Bradley Isom, Hanna Goss, Joseph Hardin, Iosif "Andrei" Lindenmaier, Rob Newsom, Victor Morris, Laura Riihimaki
Research topics