Accelerated Real-Time Environmental Nodal Assessment (ARENA) Test Bed
Richland, WA
United States
Pacific Northwest National Laboratory's (PNNL's) Accelerated Real-Time Environmental Nodal Assessment (ARENA) test bed, located within the 2410 Stevens Building, is used to determine how electrical cables degrade in extreme environments and how their condition can be effectively monitored.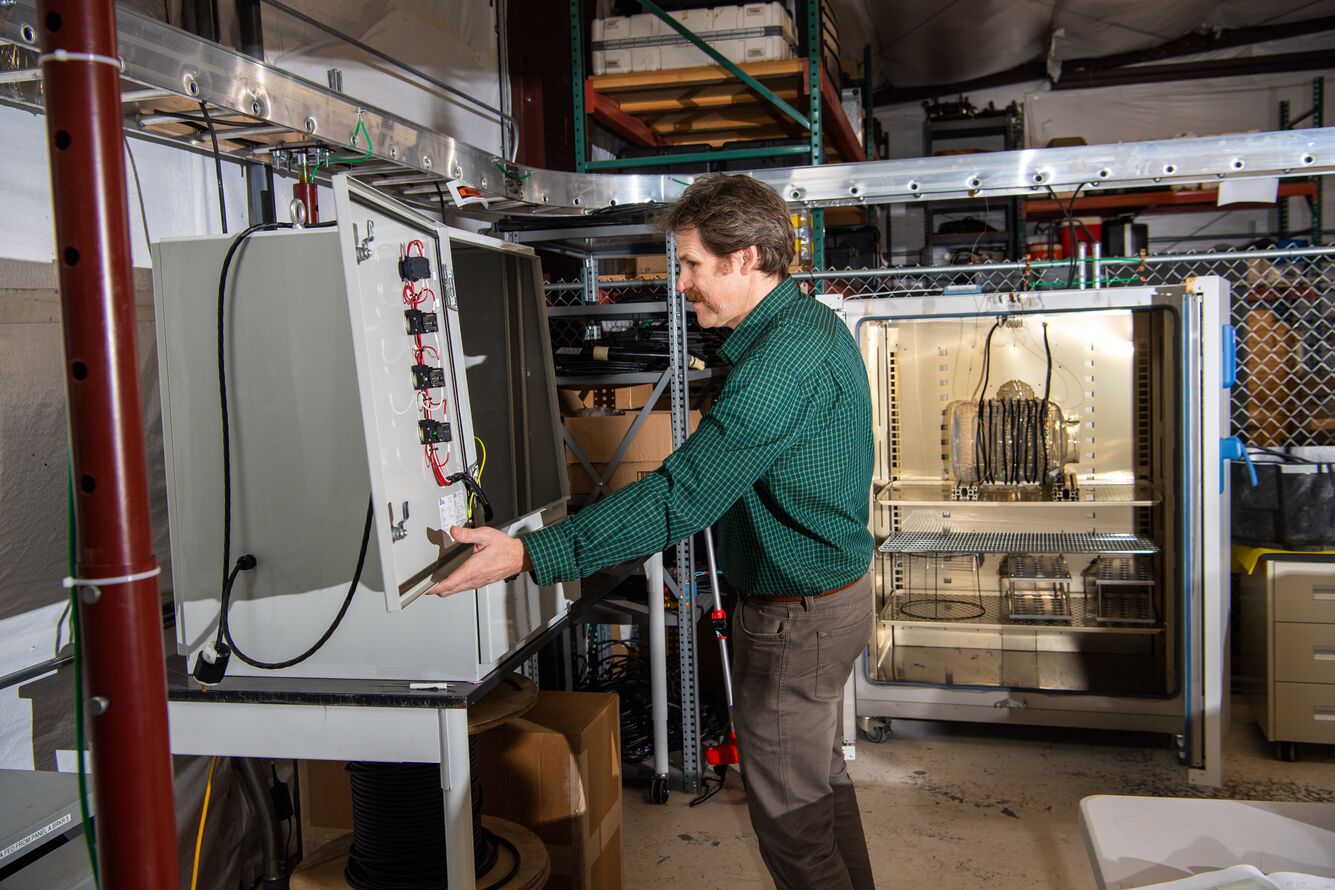 ARENA and related PNNL capabilities allow scientists to reexamine the assumptions made during initial electrical cable qualification, understand the capabilities and limits of established cable testing methods, and develop or validate new testing techniques
The test bed consists of a 480-volt power source, a three-phase motor, and other features designed to monitor electrical cable status while controlling the environment around the cable to mimic nuclear power plant conditions. Electrical cables can be exposed to elevated temperatures or wet conditions using modified ovens and submersion basins, or exposure to gamma radiation using cobalt-60 sealed sources in a separate building. Test voltages, frequencies, and connection configurations can be easily explored using both physical tests and the complementary digital twin simulation model. The cable-focused ARENA test bed complements PNNL's extensive nuclear-focused ultrasound, radiography, and electromagnetic nondestructive evaluation capabilities.
Read more about ARENA in the Department of Energy, Office of Nuclear Energy's Light Water Reactor Sustainability Program newsletter.