Staff information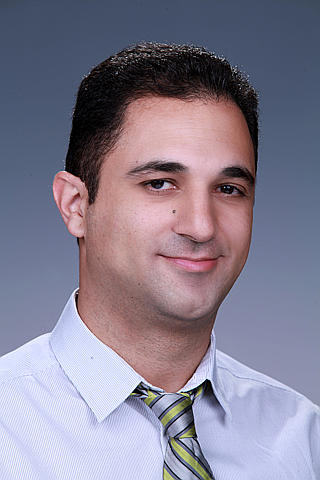 Amir H. Ahkami
Biosystms Dynamics & Simula
Scientist
Pacific Northwest National Laboratory
PO Box 999
MSIN: K8-93
Richland, WA 99352
Send Email
Biography
Dr. Ahkami joined Environmental Molecular Sciences Laboratory (EMSL) at PNNL in 2015 to support the development and operation of the plant science and bioenergy research capabilities including molecular biology, biochemistry and phenomics laboratories. He is part of the developing group of plant scientists whose work will contribute to the current efforts at PNNL and EMSL to enable a predictive understanding of the plant-atmosphere-soil interactions. Currently, he is leading research projects as Principal Investigator (PI) and collaborating with other scientists as co-PI. He also assists EMSL collaborators and users from a variety of disciplines in the development of creative new applications in plant sciences. He also holds a position of adjunct professor at Washington State University, Tri-Cities Campus. Dr. Ahkami has considerable experiences in plant genome, transcriptome, and metabolome analyses as well as in the generation and analysis of transgenic lines by working on multidisciplinary research projects focusing on plant molecular physiology. Before joining EMSL, he was a Postdoctoral Research Associate at Washington State University's Institute of Biological Chemistry, Pullman, WA. In this position, he was studying the regulation of terpenoid biosynthesis in the glandular trichomes of plants and the use of genetic manipulation of the relevant biochemical pathway to improve essential oil yield and composition.
Research Interests
Plant molecular physiology (Primary carbohydrate metabolism and source-sink relationships)
Physiological phenotyping to narrow the genotype-to-phenotype knowledge gap
Promoter and gene regulatory network analysis
Analysis of Root System Architecture (RSA) and rhizosphere engineering
Systems and synthetic biology for biofuel applications (in higher plants)
Metabolic engineering of natural products in plants
Education and Credentials
2010: Ph.D., Life Sciences (Plant Biology), MLU of Halle-Wittenberg, Germany
2005: Master of Science, Plant Biotechnology, Tehran University, Iran
2002: Bachelor of Science, Plant Breeding, Shiraz University, Iran
Affiliations and Professional Service
Adjunct Professor, Washington State University (WSU)-TriCities Campus, Richland, WA, 2017-present.
Sr. Research Scientist, PNNL-EMSL, 2015-present.
Assistant Professor, School of Science, Department of Biology, Shiraz University, Jan. 2015-Aug. 2015.
Postdoctoral Research Associate, Washington State University's Institute of Biological Chemistry, Pullman, WA, 2010-2014.
Research Assistant, Institute of Plant Genetics and Crop Plant Research (IPK), Germany. 2006-2010.
Research Intern, Max Planck Institute of Molecular Plant Physiology, Golm, Germany, 2007.
Awards and Recognitions
2015 - Present: Editorial board member of the Molecular Biology Research Communications (MBRC) journal
2014: National Travel Grant, by the American Society of Plant Biologists
2013 - Present: Editorial board member of the Agricultural Communications journal
2013: Best Presentation Award, by the American Society of Plant Biologists
2010: Magna cum laude degree award for doctoral dissertation
PNNL Publications
2017
Ahkami A, RA White, III, P Handakumbura, and

GC Jansson

. 2017.

"Rhizosphere Engineering: Enhancing Sustainable Plant Ecosystem Productivity in a Challenging Climate."

Rhizosphere

3

(2):233-243.

doi:10.1016/j.rhisph.2017.04.012