March 21, 2022
Research Highlight
Eclipse VOLTTRON™ Energizes Innovations
PNNL-developed technology yields new energy-related applications
In the fairy tale "Rumpelstiltskin," the title character spins straw into gold. Today, the Eclipse VOLTTRON™ software platform accomplishes a similar feat, helping convert data into energy-saving solutions in the United States and abroad.
This research highlight showcases recent Eclipse VOLTTRON™ innovations that are showing promise in delivering energy, environmental, and other benefits.    
What is Eclipse VOLTTRON™?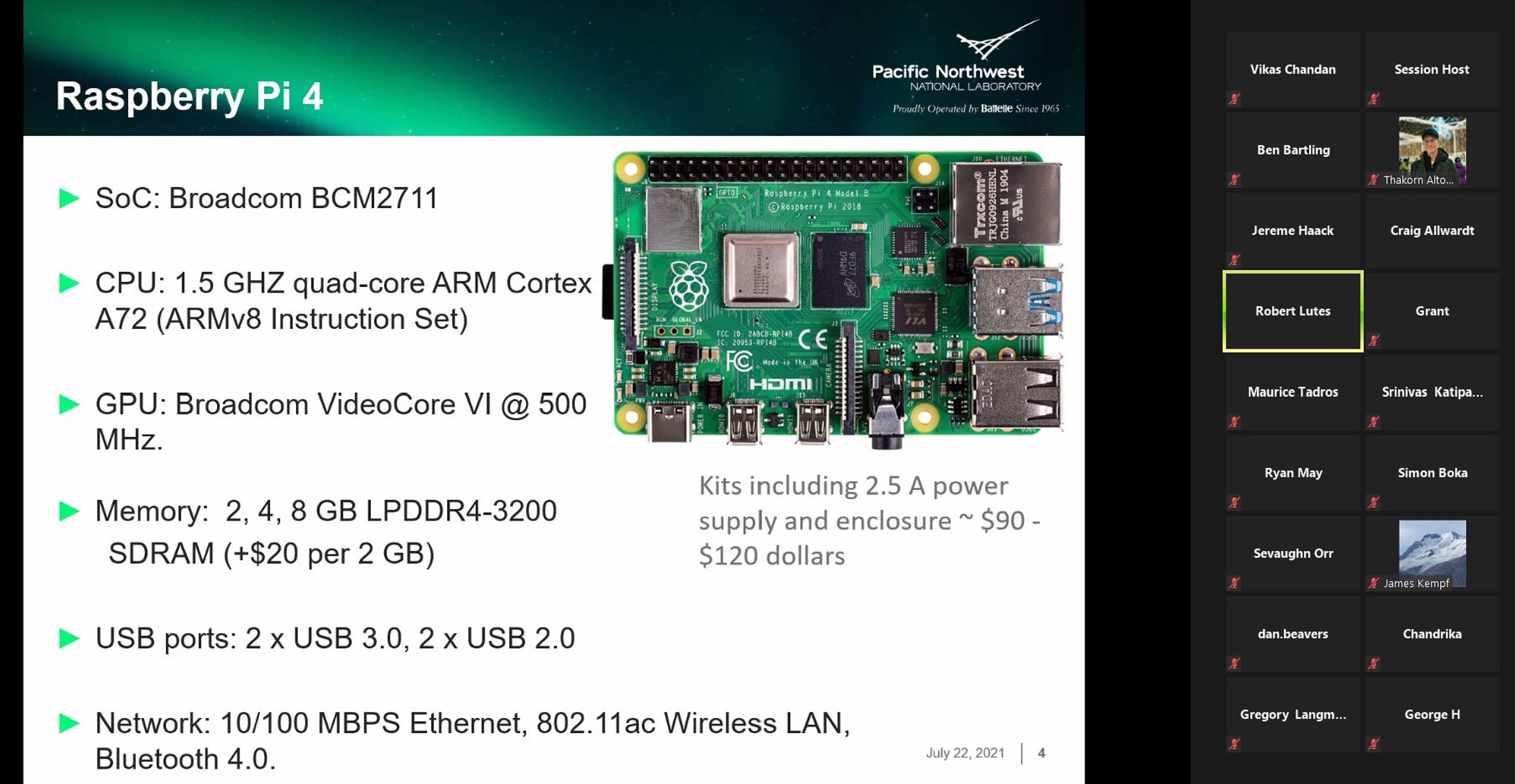 Eclipse VOLTTRON™, a distributed control and sensing software platform, helps enable collection and analysis of data from various types of operational systems to inform decision-making and coordinate actions. The platform was developed nearly a decade ago at Pacific Northwest National Laboratory (PNNL), initially as a tool for the electrical power grid.
Over time, Eclipse VOLTTRON™ has evolved. It now primarily provides solutions for energy management applications in buildings. However, it also has been used in non-energy applications, including a city's remote monitoring of water levels in a lake and two reservoirs. The platform's ongoing development has been supported by the Department of Energy's Building Technologies Office. VOLTTRON™ joined the Eclipse Foundation in 2018.
Recent innovations
Some of the platform's newest applications focus on:
providing building owners with insights into the performance of existing heating and cooling equipment

laying the groundwork for a new type of power plant that optimizes use of clean energy

extending the advantages of clean energy to populations who are often the last to benefit from innovation

enhancing efficiency in Thailand hotels.
These innovations are featured below.
Bringing older building systems into the 21st century
When buildings operate in peak form, it's more likely they'll deliver energy and cost savings and other benefits, including enhanced occupant comfort.
One way to achieve better performance in buildings involves gathering operational data from heating, cooling, and ventilation (HVAC) equipment, such as boilers and air handling units. The data is analyzed and then used to inform and implement control methods to enhance HVAC performance.
In buildings with older HVAC equipment, which may not be designed to share information readily and electronically, getting to the data can be difficult.
Two companies, 75F and ACE IoT Solutions, joined forces in 2021 to address the challenge. The resulting approach combines existing 75F products with Eclipse VOLTTRON™ to securely extract near-real-time data from older HVAC systems. The new technology collects, analyzes, and displays the data for easy use.
"Data acquisition enables more holistic insights and paves the way to greater control over a building's HVAC performance, no matter the building's age or the equipment type," says Matt Blount, 75F director of Strategic Projects. "Our approach makes it possible for building owners to gain benefits from their existing systems, which is much more cost-effective than replacing with new equipment."
The technology, now in use at one location and expected to be deployed more broadly in 2022, is designed for easy, quick set-up.
ACE IoT Solutions has been a longtime advocate of the Eclipse VOLTTRON™ platform and participates in the technology's user community. The company has deployed Eclipse VOLTTRON™ in other ways, including to help a major university prepare its campus buildings for installation of a technology that helps achieve efficient operations.
Leveraging distributed energy resources (DERs) for a clean environment
As the nation works to cut carbon emissions, DERs such as wind and solar power, batteries, and electric vehicles are more prevalent but will require clever coordination techniques to maximize their capabilities and value.
WHYGRENE Inc. of Seattle, Washington, envisions accelerating the sustainable energy transition by helping utilities coordinate DERs to balance the supply and demand of energy. WHYGRENE has developed a blockchain application that manages and monitors DERs, including the production, storage, consumption, and transfer of energy.
WHYGRENE's software quickly and effectively aggregates DERs into virtual power plants (VPPs). The VPPs act like actual combustion-fired generation plants to meet the energy needs of the grid, but without carbon emissions and, in many cases, at less cost. This method also assists companies in managing their renewable energy credits (RECs), which certify the amount of clean energy a company uses.
"As one example of our application, surplus wind and solar energy that otherwise might go to waste can be coordinated to cheaply charge the increasing number of underutilized batteries and electric vehicles. The batteries and vehicles collectively represent a large VPP," says Patrick Phelps, WHYGRENE's CEO. "This clean, stored electricity could then be resold during shortages, enabling the grid to meet peak demand."
The app combines blockchain technology (essentially an unchangeable electronic ledger for buying and selling commodities), artificial intelligence, and machine learning techniques. The technology rapidly and seamlessly connects the dots between energy producers, storage, consumers, and regulators to assemble VPPs.
Eclipse VOLTTRON™ serves as the tool's data aggregator, collecting and analyzing information that informs the coordination process and decision-making.
WHYGRENE's application is currently in the third round of pilot tests, and Phelps says the company is looking to partner with utilities on VPP projects.
"We're working to provide a sustainable solution that's affordable, secure, and meets the national need for reducing carbon," Phelps says. "We want to help digitize, decentralize, and decarbonize the grid."
Energy equity: providing broader consumer access to clean sources
Nancy Min and her colleagues at ecoLong, a technology firm in Albany, New York, have made Eclipse VOLTTRON™ a component in the company's new blockchain-based energy marketplace platform.
The platform, which will be launched in demonstrations at several locations in New York State, is designed to provide low- and moderate-income and underserved communities easier access to clean energy. The technology reduces barriers and allows users to directly purchase their power from clean energy markets.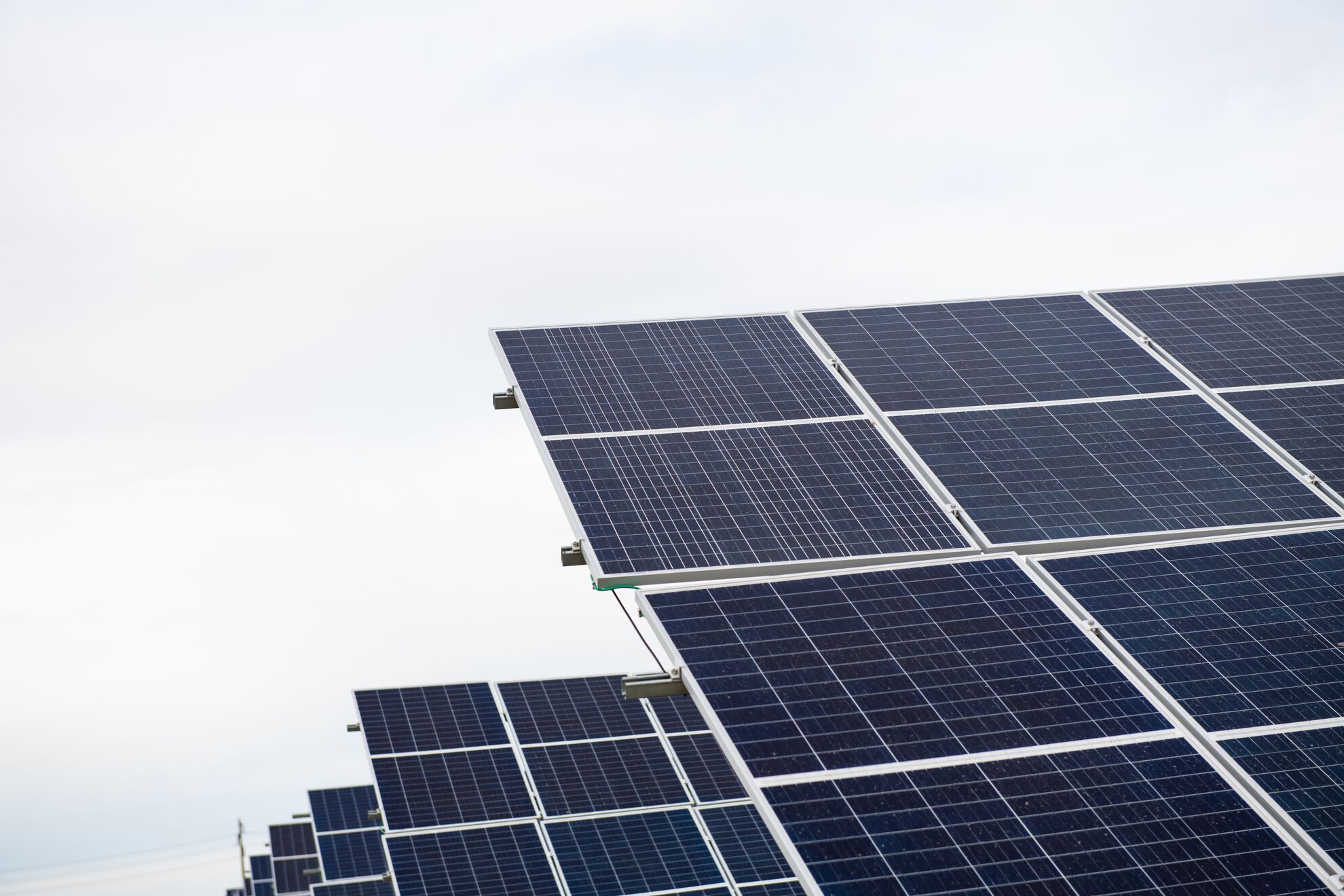 "Traditionally, when technology advances in clean energy come along, these communities are often the last to benefit," Min says. "We created this platform with the hope that we can get clean energy to these sectors, helping them to benefit from a healthy climate and environment, and perhaps even meet their energy needs at lower cost."
Last year, Min testified before a congressional subcommittee about the value of open-source software platforms to her company. She specifically mentioned Eclipse VOLTTRON™. "Open source is an opportunity to reduce the barriers for underserved and rural businesses," Min explained. Such entities, she added, "may not have the contacts or network to access technological innovation needed to make their businesses a success."
A cool idea in Thailand
At the July 2021 Eclipse VOLTTRON™ annual meeting, participants were told about the technology's incorporation in a product that's bringing more efficiency and lower costs to Thailand hotels, helping counter the economic losses to the tourism industry caused by the pandemic.
The product, created by a Thailand-based company, collects, analyzes, and leverages building data to identify occupied and unoccupied spaces and then targets cooling to occupied areas. Early results indicate an energy savings of up to 30 percent.
Into the future
"We're pleased to see Eclipse VOLTTRON™ expand its reach and potentially contribute to improved efficiency, clean energy goals, and access to clean energy by all consumers," says PNNL's Jereme Haack. He manages PNNL's Control Applications group and is one of the original developers of Eclipse VOLTTRON™.
Haack notes there are several venues where those who are interested in the technology can learn more. The venues include a website, the annual user's meeting, and a weekly Office Hours meeting focused on recent Eclipse VOLTTRON™ technical improvements. In addition, a quarterly meeting has now been established to continue the dialog between the technology's users and PNNL developers.
Any individuals interested in the technology and meetings can send an e-mail to Eclipse VOLTTRON™ developers for more info.
Published: March 21, 2022