USACM Thematic Conference on Meshfree and Finite Element Methods
Qizhi He will be a co-organizer of a mini-symposium on "MS: Data Management and Machine Learning" at the USACM Thematic Conference on Meshfree and Finite Element Methods with Applications that will be held September 25-27, 2022 in Berkeley, CA. Meshfree and novel finite element methods have emerged as new classes of numerical methods and play an increasingly significant role in the study of challenging engineering problems.  New and exciting developments of meshfree and novel finite element methods often go beyond the classical theories, incorporate more profound physical mechanisms, and are becoming exclusive numerical tools in addressing the computational challenges which are difficult or impossible to solve by conventional methods. The goal of this conference is to bring together academicians, researchers, practicing engineers and scholar students from various industries, research institutes and universities to share the research results of these methods.  In this conference, participants will find a great opportunity to discuss new issues, tackle challenging problems and find advanced enabling solutions which are able to shape new trends in meshfree and novel finite element methods.

Stinis and Howard to Organize Minisymposium at 2022 Siam annual meeting
Panos Stinis and Amanda Howard are organizers for a minisymposium titled "Recent Advances in Machine Learning for Multiscale Systems" at the 2022 SIAM Annual Meeting that will be held July 11-15 both virtually and in-person in Pittsburg, Pennsylvania. A great deal of current work focuses on deep learning techniques for multiscale modeling, incorporating physical laws and stochasticity. In this minisymposium, we will feature talks based on a synthesis of physics-based and data-driven tools and approaches, including nonlocal operators, multifidelity data and information fusion, deep neural networks (DNNs), meshless methods, uncertainty propagation, and stochasticity to simulate complex multiscale systems.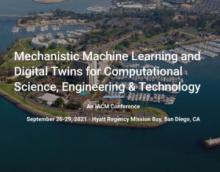 MECHANISTIC MACHINE LEARNING AND DIGITAL TWINS FOR COMPUTATIONAL SCIENCE ENGINEERING AND TECHNOLOGY MINI-SYMPOSIUM
Marta D'Elia organized and chaired sessions for a mini-symposium, Mechanistic Machine Learning and Digital Twins for Computational Science Engineering and Technology (MMLDT-CSET 2021). M. D'Elia, N. Trask, and Y. Yu "Identifying Constitutive Behavior and Dynamics via Physics-informed Machine Learning," September 26-29, 2021, San Diego, CA. Machine Learning (ML) and Digital Twins (DT) are at the heart of today's different industries, ranging from advanced manufacturing to biomedical systems to resilient ecosystems, civil infrastructures, smart cities, and healthcare. They have become indispensable for solving complex problems in science, engineering, and technology development. The purpose of the MMLDT-CSET 2021 conference is to facilitate the transition of ML and DT from fundamental research to mainstream fields and technologies through advanced data science, mechanistic methods, and computational technologies. This 3-day conference features technical tracks of emerging ML-DT fields and applications, special public lectures, short courses, and demonstrations.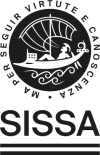 Reduced-Order Models; Approximation Theory; Machine Learning; Surrogates, Emulators and Simulators Workshop
Marta D'Elia, Sandia National Laboratories, organized the workshop "RAMSES: Reduced order models; Approximation theory; Machine learning; Surrogates, Emulators and Simulators" that was held June 7-10, 2021 SISSA, International School for Advanced Studies, Trieste, Italy. The workshop focused on the review of recent algorithmic and mathematical advances and the development of new research directions for Mathematical Model Approximations via RAMSES in the setting of parametrized partial differential equations with sparse and noisy data in high-dimensional parameter spaces.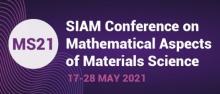 SIAM CONFERENCE ON MATHEMATICAL ASPECTS OF MATERIALS SCIENCE
Marta D'Elia organized and chaired sessions for a mini-symposium at SIAM Mathematical Aspects of Material Science (SIAM MS) 2021 conference. M. D'Elia, X. Li, P. Radu, P. Seleson, and Y. Yu "Nonlocality in Data-Driven and Physics-based Materials Modeling," took place virtually, May 17-18, 2021. The SIAM conference focused on interdisciplinary approaches that bridge mathematical and computational methods to the science and engineering of materials. The conference provided a forum to highlight significant advances as well as critical or promising challenges in mathematics and materials science and engineering.