Scientific Vision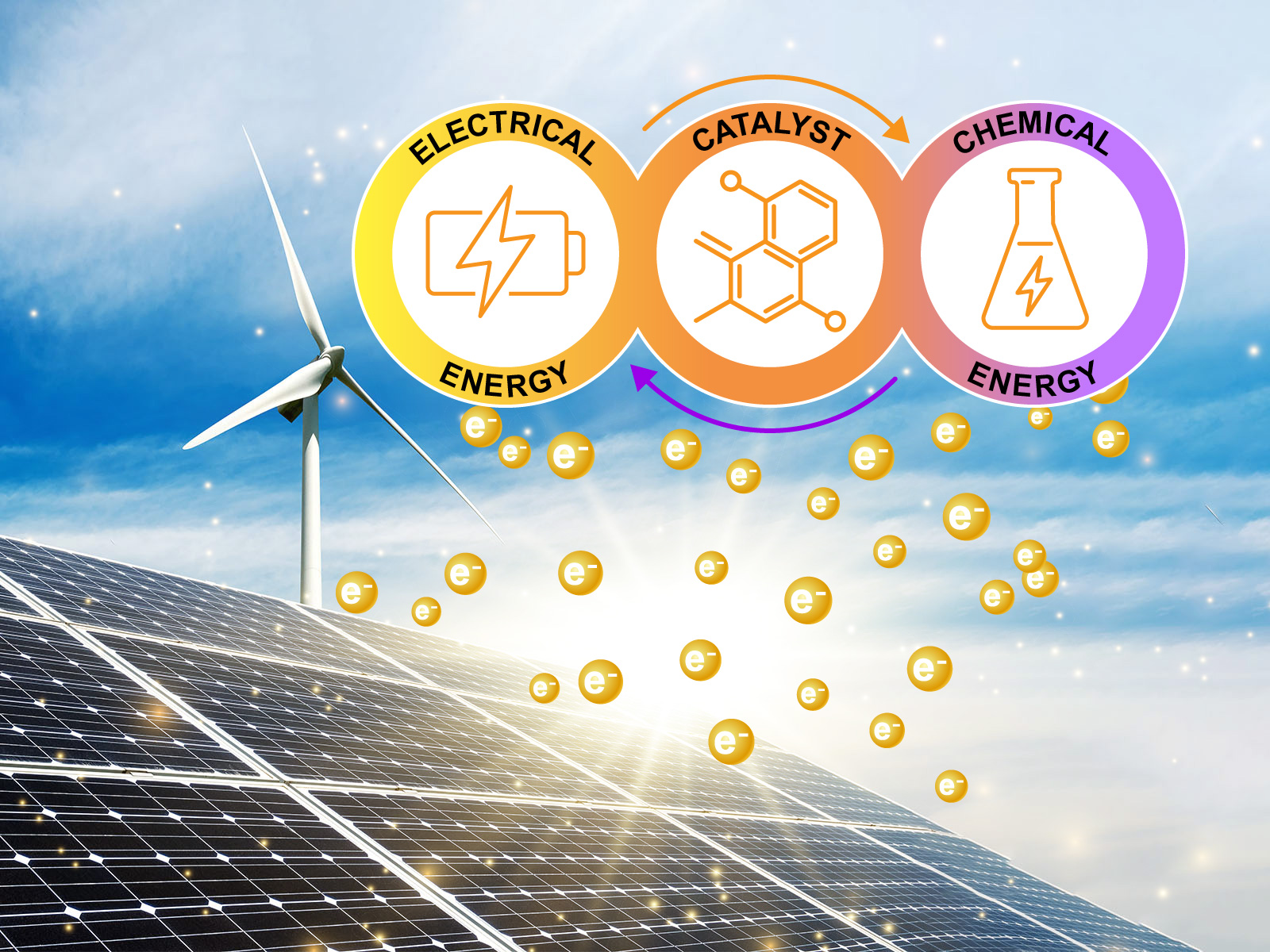 CME seeks to establish the principles needed for efficient interconversion of electrical energy and chemical bonds through precise control of proton and electron transfers. Understanding these principles will foster the design of molecular and heterogeneous electrocatalysts and electrochemical processes that achieve unprecedented performance, with respect to kinetic and thermodynamic efficiency and reaction selectivity.
Energy production in the United States is evolving rapidly, with growing contributions from wind and solar. The increasing generation of intermittent and off-peak electricity requires reliable energy storage. Storing energy in chemical bonds is ideal because of the high energy density of chemical fuels and the large scale at which fuels can be produced and stored. For more than a century, retrieving energy stored in chemical bonds has been carried out primarily by combusting fossil fuels. Electrocatalysis enables direct conversion of the energy in chemical bonds into electrical energy, offering significantly improved efficiency compared to combustion reactions.
Transformative scientific advances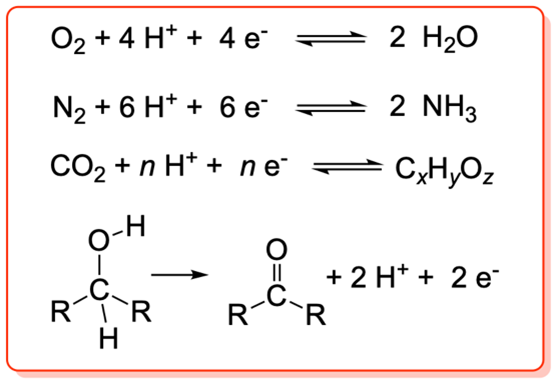 Transformative scientific advances are needed in energy-efficient interconversion of electrical and chemical energy. Meeting this challenge requires innovative approaches to catalysis and advances in the basic science of proton-coupled redox reactions.
Progress in fundamental science from the CME has laid the foundations for new discoveries and is contributing to development of a fundamental understanding of electrocatalysis. These advances provide a foundation for our efforts to achieve molecular-level understanding and control of catalysis.
 
Integrated Research Goals
 
Transcending Scaling Relationships
Design catalysts to transcend limitations of conventional linear free-energy correlations.
 
Enhancing Electrocatalytic Processes Using Mediators
Improve performance cooperatively using tailored, mediated electrocatalysis.
 
Achieving Molecular Control of Interfaces
Control heterogeneous interfaces to promote electron-proton-transfers, using molecular insights.