November 2, 2021
Staff Accomplishment
Molly Grear Inspires Students to Harness the Power of the Ocean
The town of Sitka, Alaska, is a small community of about 9,000 people situated right on the water's edge of Sitka Sound. Renowned for their abundant wildlife, hikes, and fishing opportunities, they describe themselves as a place "deeply connected to the natural world, where wilderness and culture collide." Here, Molly Grear has been studying the environmental impacts of tidal and wave energy for the past year. She also spends her spare time contributing to the Climate Action Taskforce, a Sitka city municipal board that recommends climate change adaptation measures to city officials.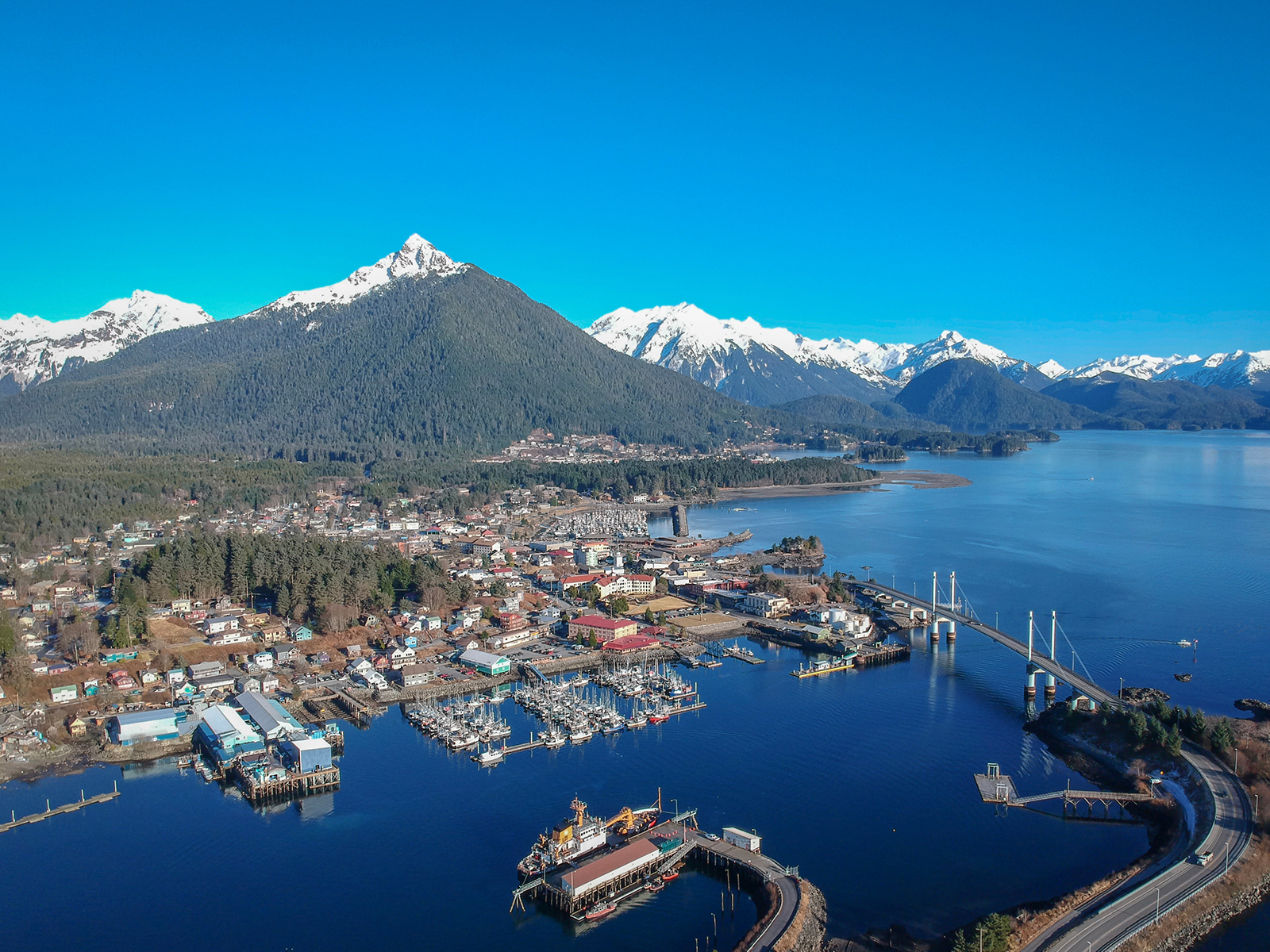 Mitigating the potential impacts of climate change in this remote Alaskan town (and across the globe) won't just require strategies now, but also a prepared, next-generation workforce who can advance social and scientific solutions in the decades to come. Recognizing the need for students to have early, hands-on exposure to STEM (science, technology, engineering, and mathematics) subjects, Grear and another task force member, a middle school teacher from Blatchley Middle School, teamed up to make a ripple effect in their local community.
On a summer day in August, Grear met a group of middle school students by the Sitka Harbor for a science camp activity. She used curriculum she helped develop with Washington Sea Grant and the Pacific Marine Energy Center during her doctorate program at the University of Washington to show students how to build and deploy their own point absorber prototypes. Twenty in all, these point absorbers were miniature versions of real-life devices designed to capture wave energy as they float in the water and convert the motion of the buoyant part of the device relative to the base into electrical power.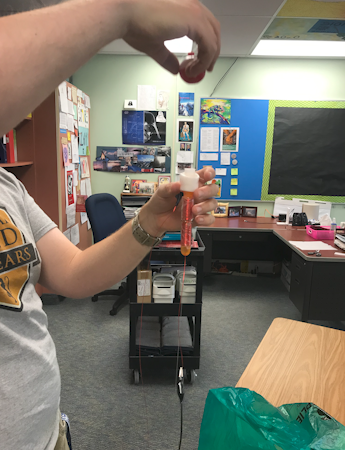 The students started the day excited to be outdoors and see their friends and were curious about how much voltage they could generate from their devices. Grear explained how the prototypes worked and encouraged students to think about how energy was being harvested in addition to how the designs could be refined and improved.
"This group of students was particularly fun to work with," Grear said. "They know about the ocean. They understand how powerful the waves are from growing up around them and playing in them."
Boasting 44,000 miles of coastline and some of the largest tidal ranges in the world, Alaska holds enormous potential to birth new economic markets and sectors centered around wave and tidal energy. However, marine energy is still an emerging field. Exposing students from coastal communities to marine energy pathways early lays the educational foundation so they are equipped to build resilient infrastructure and robust economies for the future.
In the near-term, Grear hopes this experiment will open the door to future experiential field trips for the rural student populations of Sitka. She is already collaborating with the same middle school teacher to explore the potential of creating a curriculum around wind energy.
"You need everyone's ideas to get the best solutions," she said.
One of the best parts of the day was watching each student successfully build a functional prototype. And it turned out the students weren't the only ones with an interest in studying how their devices harvested wave energy, either. As the group was testing out their designs, a very large and very curious sea lion swam right up to check out the prototypes. Luckily, no adverse environmental effects were observed!
Published: November 2, 2021