August 10, 2020
Staff Accomplishment
5 Ways WSU-PNNL Bioproducts Institute Excels
Researchers collaborate to repurpose carbon fiber, create jet fuel from waste, and more
The WSU-PNNL Bioproducts Institute has, after less than two years in operation, displayed the benefits of two institutions' combined research capabilities.
Washington State University (WSU) and the U.S. Department of Energy's Pacific Northwest National Laboratory (PNNL) established the institute to take advantage of their cutting-edge science, engineering, and analysis capabilities. Combined, the two institutions are transforming agricultural and municipal waste into valuable materials and chemicals.
Since its April 2018 opening, the Institute already has secured $13 million in outside funding, said John Holladay, the institute's co-director and PNNL's deputy manager for energy efficiency and renewable energy.
The funding has helped expand the institute's expertise and research partners, said Holladay, who is institute's co-director with Michael Wolcott, WSU's associate director for research. The Institute has offered the opportunity to combine the strengths of both institutions, he added
"PNNL has a strong science base but we are not as adept at applications in many areas," said Holladay. "The institute has added expertise in plastic upcycling, in supply chain analysis, in feedstock preparation, in anaerobic digestion – which is complementary to PNNL's hydrothermal liquefaction -- and WSU brings complementary expertise in chemical engineering."
The institute offers participants access to some of the world's most advanced analytical and characterization instrumentation. Researchers, faculty, and students have been able to access each other's expertise, specialized facilities, and state-of-the-art instrumentation to maximize scientific impact. WSU's environmental spectroscopy for studies under dynamic gas pressures, for example, complements PNNL's extensive in situ catalyst characteristic tools in its Environmental Molecular Sciences Laboratory.
With this collaboration, here are five ways PNNL and WSU are making a difference in bioproducts:
1. Plastic recycling projects
 PNNL and WSU have developed a process to recycle the vast quantities of carbon fiber discarded by the aircraft construction industry. The project takes thermoset plastics, captures the carbon fiber, and converts the epoxy matrix into a new material call a vitrimer. Recombining the fiber with the vitrimer matrix makes a new composite that behaves like a thermoplastic. "We're taking a waste stream and recycling that so that the fiber is not hurt," said Holladay, "and then making a new composite material that's easier to reprocess."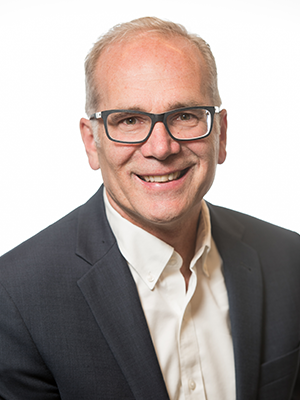 2. Sustainable aviation fuel
This institute is improving an oils-and-fats-to-fuel process called hydroprocessed esters and fatty acids (HEFA). "HEFA is a great process," said Holladay, "but it doesn't allow us to make enough jet fuel." To solve that problem, researchers are combining the classical HEFA process with hydrothermal liquefaction. Under this new process, woody debris or wastewater treatment sludges are converted to fuel under moderate pressure and high temperature.
3. Self-healing cement
Cement used in geothermal and high-temperature tight oil wells sometimes cracks under pressure and in high-temperature environments associated with drilling and stimulation operations for geothermal energy and fossil fuels recovery. Researchers have developed a cement with polymer additives "that acts like a molecular Velcro," said Holladay, adding "the polymers can migrate to cracks, form a bond with the cement, and fill a void restoring structural integrity." Researchers are looking into using plastic waste as another source of polymer additives. A second biomass derived additive, chitin, which is found in shells of fungi, crabs, and lobsters, forms bridges between cracks stopping fracture propagation. The new cement formulations have 70 percent more elasticity and 90 percent less cracking than conventional cement.
4. Plastic bottle recycling 
Researchers have explored taking discarded plastic bottles on the PNNL campus and using a recycling method called aminolysis to create an asphalt rheology modifier. "When used as a 5 percent additive with asphalt," said Holladay, and it led to an 18 percent decrease in the formation of ruts or grooves.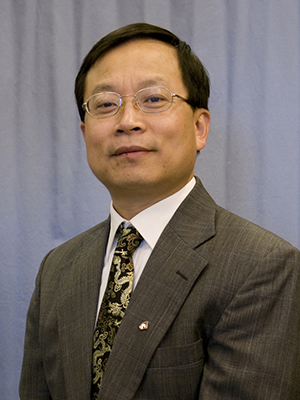 5. Waste gas to fuel
Working with Chicago-based LanzaTech, Bioproducts Institute researchers have transformed waste gases from steel mills and refineries to create an alcohol that can contribute to making high-quality jet fuel. The same process has been used to make a high-performance diesel fuel that can perform in intensely cold environments.
Joint appointments
Joint research appointments to PNNL and WSU have assisted the Bioproducts Institute's mission, noted Holladay.
"A joint appointment allows us to work seamlessly between the two institutions," said Holladay. Through their association with WSU, a PNNL researcher with a joint appointment may also perform scientific projects for an expanded set of research sponsors along with undergraduate students, graduate students, and postdoctoral researchers.
Holladay pointed to Jinwen Zhang, a professor in WSU's School of Mechanical and Materials Engineering & Composite Materials, as one of the institute's researchers with a joint PNNL-WSU appointment.
Published: August 10, 2020
Related organizations