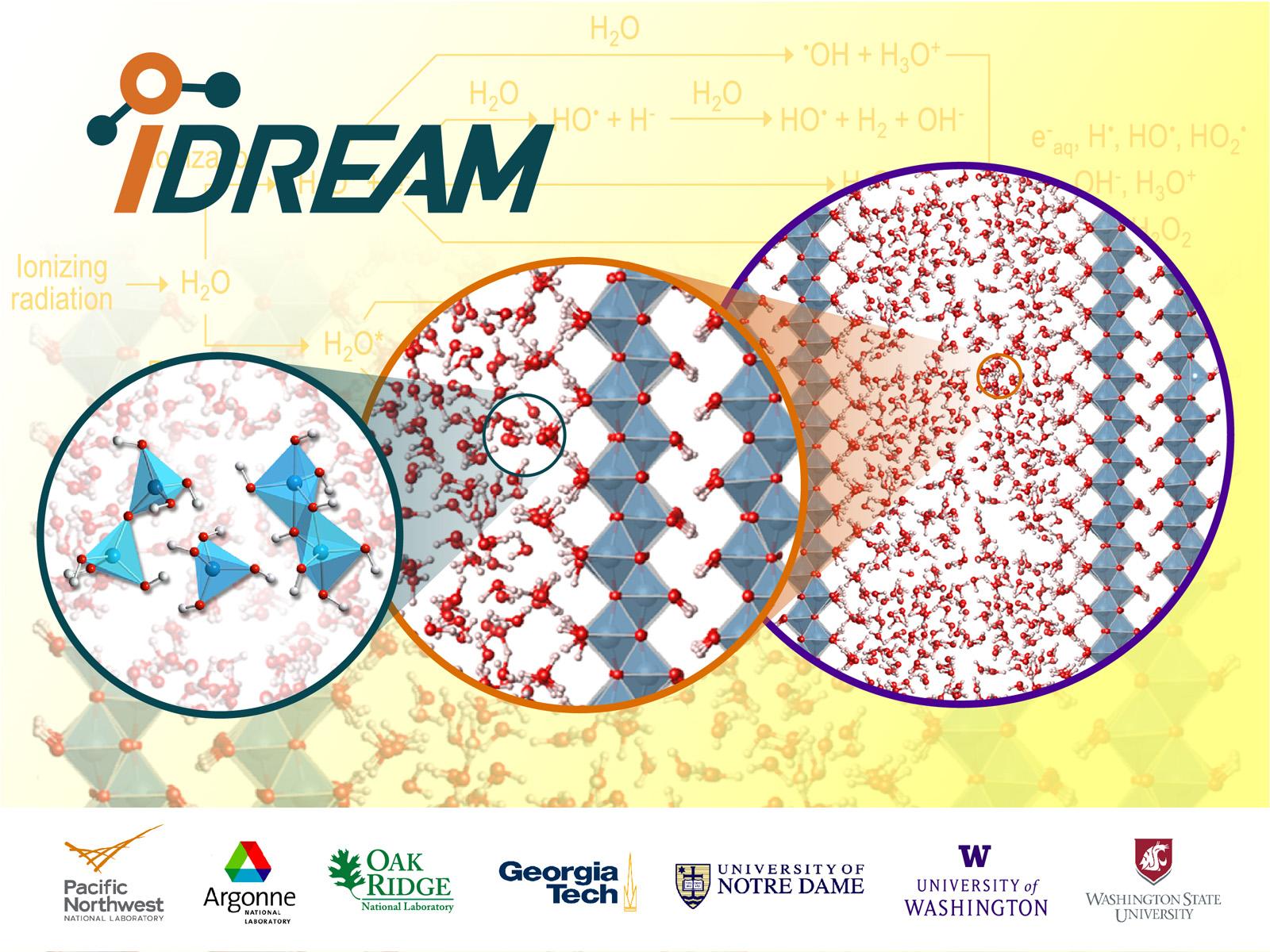 The scientific mission of IDREAM is to master fundamental interfacial chemistry in complex environments characterized by extremes in alkalinity and low-water activity and chemical phenomena driven far from equilibrium by ionizing radiation.
IDREAM is an interdisciplinary team of experts united around common research goals, each with unique approaches and tools with transcendent impacts.  Our core science thrusts center on discovering the general principles describing interfacial chemistry under extreme conditions that include highly alkaline electrolytes exposed to ionizing radiation.
Fusion of knowledge from the core thrusts via cross-cutting activities will enable a comprehensive understanding of interfacial radiolysis that supports accelerated alternatives for processing highly radioactive waste. Our cross-cutting themes are embedded within each of the science thrusts.
Cross-Cutting Theme 1: Radiolysis and Radiation Dynamics
Cross-Cutting Theme 2: New Computational Tools and Theory
Cross-Cutting Theme 3: Synthesis and Materials Characterization
Contacts
Lab Fellow, Team Lead, Physicist