June 22, 2021 9:30 A.M. PT/12:30 P.M. ET - 1:00 P.M. PT/4:00 PM ET
Download the event agenda now.
Download the Inclusive Innovation and Entrepreneurship Roundtable Report
Advancing equity, civil rights, racial justice, and equal opportunity is the responsibility of the entire U.S. government, including the U.S. Department of Energy (DOE). DOE is taking a number of proactive steps to diagnose and eliminate barriers to equal opportunity by enabling an inclusive and just entrepreneurial innovation ecosystem in climate and energy technologies.
This invite-only event aims to bring together experts in climate and energy justice, entrepreneurship and innovation, and incubation and acceleration services to understand barriers to entry and the role that DOE can play in lowering them. 
The event will start with welcome remarks and opening discussion from DOE officials and then engage participants in direct conversation in five breakout rooms. 
Breakout Sessions
Structural barriers in DOE funding instruments: This breakout room is an opportunity to discuss specific barriers within the application processes to acquire DOE funding, such as language, documentation, cost-share, and implementation requirements.
Outreach and community engagement and community capacity building: Just as structural barriers in DOE funding instruments themselves can be a barrier to entry, engaging communities and creating awareness of opportunities may be another limitation. This breakout room will discuss how outreach and engagement with underrepresented populations in science, technology, engineering, and mathematics (STEM) fields could support inclusion in DOE funding opportunities. This breakout room will discuss ways in which DOE funding opportunities can reach and enable new networks of talent.
Diversity, equity, and inclusion requirements on all EERE funding instruments: Future funding opportunities from DOE will require diversity, equity, and inclusion requirements and will include a range of activities. However, the way in which these requirements are specified, implemented, and tracked has yet to be determined in detail. Thoughtful discussion on the importance of these requirements and implementation methods to ensure their success will take place in this breakout room.
Creating a STEM pipeline: Inclusive entrepreneurship has roots in inclusive STEM education. Traditional mechanisms for STEM workforce development are in university partnerships, educational exchanges and collegiate competitions. This breakout room will discuss DOE's role in supporting university STEM programs and recruitment that directly support greater workforce DEI, through to employment and workforce engagement.
Inclusive innovation ecosystem: Many accelerators and incubators recognize the need to reckon with a historic exclusion of underrepresented communities and have begun taking steps to better support and engage these communities. This breakout room will discuss these practices and how the larger innovation ecosystem can build into greater inclusion.
Pre-reading materials:
Inclusive Innovation and Entrepreneurship in Climate Technology RFI
Questions? Contact Rebecca O'Neil.
Featured Speakers
Shalanda Baker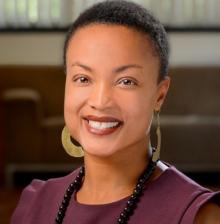 Shalanda H. Baker serves as the Secretarial Advisor on Equity and as Deputy Director for Energy Justice in the Office of Economic Impact and Diversity at the U.S. Department of Energy. Prior to her appointment, she was a Professor of Law, Public Policy and Urban Affairs, at Northeastern University. She has spent over a decade conducting research on the equity dimensions of the global transition away from fossil fuel energy to cleaner energy resources. She is the author of over a dozen articles, book chapters, and essays on renewable energy law, energy justice, energy policy, and renewable energy development. In 2016, she received a Fulbright-Garcia-Robles research fellowship to study climate change, energy policy, and indigenous rights in Mexico. She is the Co-Founder and former Co-Director of the Initiative for Energy Justice (www.iejusa.org), an organization committed to providing technical law and policy support to communities on the frontlines of climate change.
Kelly Speakes-Backman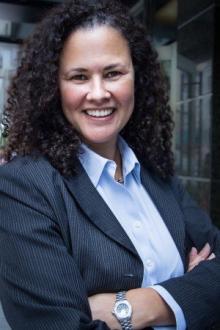 Kelly Speakes-Backman is the Principal Deputy Assistant Secretary for the Office of Energy Efficiency and Renewable Energy (EERE), and Acting Assistant Secretary at the U.S. Department of Energy. In her role, Speakes-Backman leads and directs the Office of Energy Efficiency and Renewable Energy, focused on creating and sustaining American leadership in the transition to a global clean energy economy.  She oversees the planning and execution of the organization's $2.8B portfolio of research, development, demonstration, and deployment activities in energy efficiency, renewable energy, and sustainable transportation.
Speakes-Backman most recently served as the first CEO of the Energy Storage Association, the national trade organization for the energy storage industry. She has spent more than 20 years working in energy and environmental issues in the public, NGO and private sectors. In 2019, Speakes-Backman was honored by The Cleanie Awards as Woman of the Year.
Vanessa Z. Chan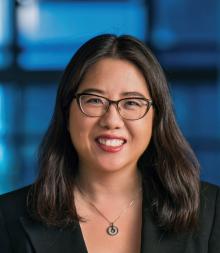 Dr. Vanessa Z. Chan is the Chief Commercialization Officer for the Department of Energy and Director of the Office of Technology Transitions. In this role she is responsible for all commercialization activities across DOE, the 17 National Laboratories, and the Department's other research and production facilities across the country.
She is an innovator who has worked across a wide range of ecosystems, from academia to Fortune 1000 companies to startups. She has two decades of experience helping organizations grow at the interface of technology and business, across a diverse set of industries.
Chan is currently on a leave of absence from her position as Undergraduate Chair of the Materials Science & Engineering department and the Jonathan and Linda Brassington Professor of Practice in Innovation & Entrepreneurship at the University of Pennsylvania's School of Engineering and Applied Sciences. At Penn she was redesigning how engineers are being educated by formally incorporating real world skills (understanding of supply chains & ecosystems, presentation skills, etc.) to better prepare her students to have an impact when they graduate.  
She is a former McKinsey & Company partner, experienced Venture Board Director for Vanguard and United Technology Corporation, and a board member at multiple startups. Chan was the first woman and the first East Asian elected partner in McKinsey's North American Chemicals practice. She is a nationally respected educator who is the first Practice Professor at Penn's School of Engineering and Applied Sciences, awarded an endowed scholarly chair.
Chan earned her Ph.D. in Materials Science & Engineering from the Massachusetts Institute of Technology and her B.S.E. in Materials Science & Engineering from the University of Pennsylvania.
Jenn Garson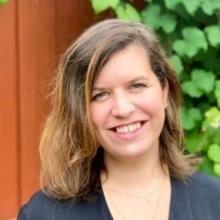 Jennifer is the Acting Director of the Water Power Technologies Office at the U.S. Department of Energy, where she leads the office's strategy, management, and execution of the $150M office. The Water Power Technologies office advances research, development and demonstration of hydropower and marine renewable energy. For the last three years, she has led some of the office's key activities and initiatives—like the Powering the Blue Economy initiative—and a portfolio of prizes, interagency grants, among other programs. She has focused on increasing the impact of federal funding for supporting innovation, including leveraging nontraditional financial mechanisms. This includes increasing the utilization of prizes, creative lab-directed funding, SBIR/STTRs, and other competitive solicitations. Over the last decade, she has worked across DOE, the federal government, and in partnership with the private sector to launch and create new programs, prizes, and commercialization approaches for blue economy and cleantech technologies and applications. 
Prior to the Water Office, she was the Chief of Staff for the Deputy Assistant Secretary for Renewable Power in the Office of Energy Efficiency and Renewable Energy. She was previously a Senior Advisor for the U.S. Department of Energy Office of Technology Transitions, focused on Department-wide strategies for increasing the use of prizes, challenges, and other open innovation tools. She also focused on catalyzing new networks and prizes to help entrepreneurs move their technologies from research institutions into the market in the Office of Energy Efficiency and Renewable Energy Technology to Market team. Her programs supported hundreds of startups across the country through novel training programs, competitions targeted at university students, challenges linking solutions to major corporate partners, supporting early-stage pilots helping validate companies' technologies, and creating new national and regional networks.
She served as a policy and market analyst in the Office of the Chief Financial Officer, developed analysis and provided technical assistance for the Office of Electricity Delivery and Energy Reliability on their smart grid portfolio during the Recovery Act, and served as a research assistant for a private consulting company. 
Jennifer earned her B.A. in Anthropology and Environmental Studies Concentration at Kenyon College and her Master of Public Policy at George Washington University.
Alejandro Moreno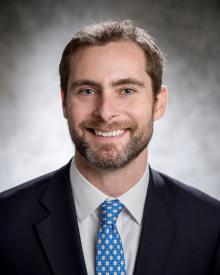 Alejandro Moreno directs EERE's renewable energy applied research, development, and demonstration activities for the geothermal, solar energy, and wind and water power technology offices. In addition, he oversees EERE's energy system integration efforts. Previously, Alejandro Moreno was the Director for the Water Power Technologies Office. In this role, he managed efforts to develop and commercialize innovative technologies and market solutions for clean, domestic power generation from hydropower and marine energy resources across the United States.
Working with the U.S. Department of Energy (DOE)'s national laboratories, academia, and industry, the program funds research, development, and deployment of water power systems through competitively selected, cost-shared projects with businesses, federal, state, and other stakeholder groups. Between his stints at DOE, he served in the energy groups of the World Bank and International Finance Corporation, where he designed and led regulatory reform programs to spur investment in clean energy and rural electrification.
Mr. Moreno holds a bachelor's degree from Stanford University and a master's degree in economics and energy policy from Johns Hopkins University School of Advanced International Studies.