June 28, 10 A.M.-1 P.M. PT/1 P.M.-4 P.M. ET
June 29, 10 A.M.-1 P.M. PT/1 P.M.-4 P.M. ET
Energy Storage for Social Equity Roundtable Report is now available, download now.
Event Pre-Readers
Webinar Recordings
In support of the Office of Electricity Energy Storage program, Pacific Northwest National Laboratory (PNNL), will host a roundtable to explore the relationship between energy equity and energy storage.
Flexible and available at any scale, energy storage offers a useful framework and starting point in a larger conversation around energy equity. Through storage, we can imagine more broadly how improvements and investments in the grid can respond to social and health challenges and increase affordability, reliability, and community value in the future. The roundtable will feature keynotes and conversations with people leading the charge in transitioning our energy system to a more equitable, affordable, accessible, and sustainable future. This event is presented in collaboration with Sandia National Laboratories.
The event is organized into four conversations:
State and Local Government
Hear from representatives in state and local governments administering energy equity programs. Speakers will discuss the current procedural, structural, and regulatory environment and will establish program development goals around energy equity.
Communities Through Transition
Community leaders from traditionally energy-burdened communities are at the forefront of climate change and environmental justice. In this conversation, a diverse group of voices will discuss the energy needs and priorities of underserved and vulnerable populations, including capacity and data.
Utility Business Practices
Representatives from private and public utilities will explore practical considerations of planning and implementing a more equitable grid, discuss best practices, and present novel approaches.
Energy Storage as an Equity Asset
Industry analysts and experienced practitioners in demographic diagnostics and grid investments will discuss how deployment of energy storage can respond to local environmental and health concerns and community needs.
Event organizers will provide attendees and participants with reading materials before the event to set a theoretical foundation and starting point for meaningful discussion. After the event, organizers will develop a draft report capturing discussion topics and key takeaways.
Keynote speakers and roundtable participants will be announced soon. This is a dynamic conversation with opportunities for attendee Q&A and feedback whiteboards. Please join us!
Have questions? Please email Rebecca O'Neil.
Featured Speakers
Michael Pesin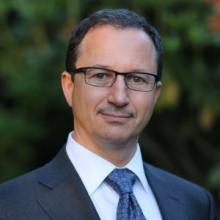 Michael Pesin is Deputy Assistant Secretary for the Advanced Grid Research and Development Division in the U.S. Department of Energy's Office of Electricity. Mr. Pesin has 30 years of experience in the electric utility industry, much of it directing development and execution of advanced technology programs. His most recent assignment was with Seattle City Light (SCL) where he developed the technology strategy, managed research and development projects and directed strategic programs to management demonstration projects. His subordinate strategic programs included substation automation, distributed automation, advanced metering infrastructure, enterprise OT communication networks, energy storage, microgrids, transactive energy management and distributed management systems.  
Mr. Pesin has numerous professional affiliations, publications and patents. He holds a Master of Science in Electrical Engineering from St. Petersburg State Polytechnic University, St. Petersburg (Leningrad), Russia, is a Licensed Professional Electrical Engineer in the State of Washington, a Certified Project Management Professional (PMP) and a Cisco Certified Design Associate (CCDA).
Imre Gyuk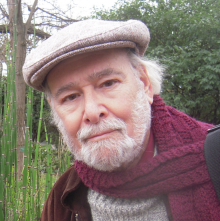 After receiving a B.S. from Fordham University, Dr. Gyuk did graduate work at Brown University on Superconductivity. Having received a Ph.D. in Theoretical Particle Physics from Purdue University he became a Research Associate at Syracuse. As an Assistant Professor he taught Physics, Civil Engineering, and Environmental Architecture at the University of Wisconsin. Dr. Gyuk became an Associate Professor in the Department of Physics at Kuwait University where he became interested in issues of sustainability.
Dr. Imre Gyuk is Director of Energy Storage Research at the U.S. Department of Energy. For the past 2 decades, he has directed work on a wide portfolio of storage technologies for a broad spectrum of applications. He supervised the $185M ARRA stimulus funding for Grid Scale Energy Storage Demonstrations and is now partnering with states, municipalities, and tribes on numerous projects for grid resilience. Dr. Gyuk's Program includes research on materials, devices, and systems; it also funds work on analytics, policy, finance, and most recently, social equity and long duration storage. His work has led to 12 R&D 100 awards, two EPA Green Chemistry Awards, and two Lifetime Achievement Awards. He is internationally recognized as a leader in the energy storage field.
Wahleah Johns
Wahleah Johns is Senior Advisor for the U.S. Department of Energy (DOE) Office of Indian Energy Policy and Programs. She is responsible for upholding and advancing the Office of Indian Energy's mission to maximize the development and deployment of energy solutions for the benefit of American Indians and Alaska Natives.
Johns is a member of the Navajo (Dine) tribe and comes from northeastern Arizona. Her background is in renewable energy and community organizing, having co-founded Native Renewables, a nonprofit that builds renewable energy tribal capacity while addressing energy access. Her work with the Black Mesa Water Coalition and Navajo Green Economy Coalition has led to groundbreaking legislative victories for groundwater protection, green jobs, and environmental justice. In 2019, she was awarded the Nathan Cummings Foundation Fellowship.
Johns is deeply honored to work with the Office of Indian Energy to help native communities lead the way in the transition to clean energy.
Vivek Shandas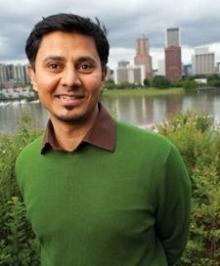 Professor Vivek Shandas specializes developing strategies for addressing the implications of climate change on cities. His teaching and research examine the intersection of exposure to climate-induced events, governance processes, and planning mechanisms. As an interdisciplinary scholar, Dr. Shandas studies the emergent characteristics that generate vulnerability among communities and infrastructure. Theoretically, he views cities as grand experiments that are socially constructed, and can vary in their capacities to adapt to changing social and ecological conditions. Empirically, Dr. Shandas examines the human and planetary forces that facilitate (or inhibit) collective response. As such the broad aims of his teaching and research are to identify threats to planetary habitation, and shape landscapes to improve urban environmental quality. He teaches courses in environmental planning, participatory geographic information systems (GIS), and climate adaptation. 
As the Founder and Director of the Sustaining Urban Places Research (SUPR), he brings a policy-relevant approach to research, including the evaluation of environmental stressors on human health, developing of indicators and tools to improve decision making, and the construction of frameworks to guide the growth of urban regions. Over the past several years, research from the SUPR Lab has appeared in the Smithsonian Magazine, National Public Radio, Washington Post, Minnesota Public Broadcasting, NY Times, Qatar Times, and several other national and international media. 
Deepak Divan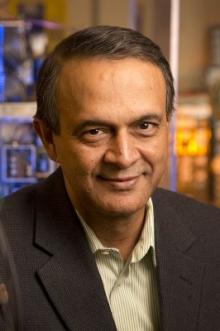 Dr. Deepak Divan is Professor, John E Pippin Chair, GRA Eminent Scholar, and Director of the Center for Distributed Energy at the Georgia Institute of Technology in Atlanta, GA. His field of research is in the areas of power electronics, power systems, smart grids, and distributed control of power systems. He works closely with utilities, industry and is actively involved in research, teaching, entrepreneurship and starting new ventures.
Dr. Divan also serves as Founder and Chief Scientist at Varentec, in Santa Clara, CA, and was President and CTO from 2011-14, leading the company as it developed its suite of innovative distributed real-time grid control technologies. Varentec is funded by leading green-tech Venture Capital firm Khosla Ventures and renowned investor Bill Gates.
Dr. Divan is an elected Member of the US National Academy of Engineering, member of the National Academies Board on Energy and Environmental Systems, a Fellow of the IEEE, past President of the IEEE Power Electronics Society, and is a recipient of the IEEE William E Newell Field Medal. He has 40 years of academic and industrial experience, 65 issued and pending patents, and over 400 refereed publications. He has founded or seeded several new ventures including Soft Switching Technologies, Innovolt, Varentec and Smart Wires, which together have raised >$160M in venture funding. He received his B. Tech from IIT Kanpur, and his M.S. and Ph.D. degrees from the University of Calgary, Canada.
What's Coming Next?
Here at PNNL, we are working toward a more equitable energy system and inviting the wider energy system stakeholder community to become part of the conversation. The energy storage roundtable discussion kicks off a series of four summer events covering grid modernization, clean energy deployment, and energy equity. The goal of this event series is to engage a broad audience on energy inequities and to assess how technology innovation, energy decision processes, structures, and grid futures can address those inequities. This workshop series will act as a forum for collaborative problem-solving where every participant has the opportunity to contribute to the discussion.
For more information about how we advance energy equity through research, please see https://www.pnnl.gov/projects/energy-equity