Electron Microscopy Facilities
An overview of the facilities housing PNNL's electron microscopes
Radiochemical Processing Laboratory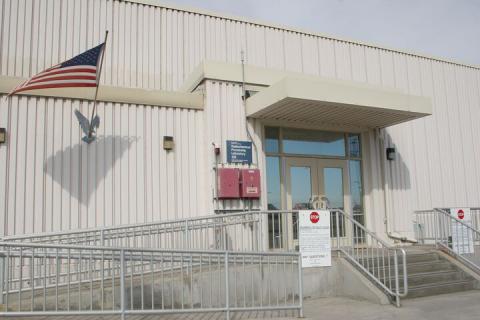 The Radiochemical Processing Laboratory (RPL) is a scientific facility funded by the U.S. Department of Energy (DOE) to create and implement innovative processes for environmental cleanup and the beneficial use of radioactive materials. These processes include those to advance the cleanup of radiological and hazardous wastes, the processing and disposal of nuclear fuels, and the production and delivery of medical isotopes.
Materials Science and Technology Laboratory
At the Materials Science and Technology Laboratory (3410 Building), PNNL researchers develop and test high-performance materials used in next-generation energy, construction, and transportation technologies and systems.
Physical Sciences Laboratory 
The Physical Sciences Laboratory (PSL) houses 22 laboratories for conducting a wide range of research including catalyst formulation, chemical analysis, laboratory-scale reaction engineering, biochemical process development, and environmental characterization and risk assessment.
Environmental Molecular Sciences Laboratory
The William R. Wiley Environmental Molecular Sciences Laboratory, or EMSL, is a national scientific user facility funded by DOE's Office of Biological and Environmental Research. EMSL offers the scientific community a diverse range of unparalleled expertise and advanced instrumentation.
Applied Processes and Engineering Laboratory
The Applied Processes and Engineering Laboratory (APEL) is an eastern Washington technology business startup center with engineering and manufacturing scale space, as well as wet laboratories, bio laboratories, and electronic laboratories. Prototypes or pilot plants can be tested and initial manufacturing can be conducted using APEL's utilities, services, and permits. APEL supplies process and hood-off gas connections, compressed air, vacuum, water, and power. 
PNNL scientists use space at APEL to conduct energy, vehicle, and materials research.