Chemical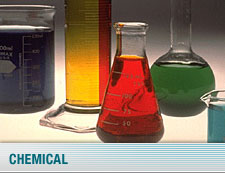 The chemical industry is continually seeking new and more efficient ways to manufacture products and processes for a variety of demanding markets.
At Pacific Northwest National Laboratory, hundreds of chemists and chemical engineers work each day to develop new chemical conversion processes, to apply their growing process control expertise and to deploy cutting edge micro chemical systems that shrink space and time.
Investments in these areas by the Department of Energy, NASA and the Department of Defense can be leveraged with industry partners to further advance technological and commercial success. PNNL collaborates with industry, academia and government to improve on existing technologies—or discover new ones. Consider joining us. Together the possibilities are endless.