Winds off the nation's coasts have the potential to power millions of homes. But the uncertainty surrounding how wind technologies—for example, large turbines—affect bird and bat populations in remote locations is slowing the development and deployment of offshore wind plants.
The U.S. Department of Energy's Wind Energy Technologies Office (WETO) is committed to understanding the impacts of wind turbines on birds and bats. They are evaluating potential risks, including collisions with turbines, and working to understand animal behavior to help mitigate those risks.
However, gathering the needed data from offshore locations is challenging for many reasons, including severe weather conditions and limited accessibility.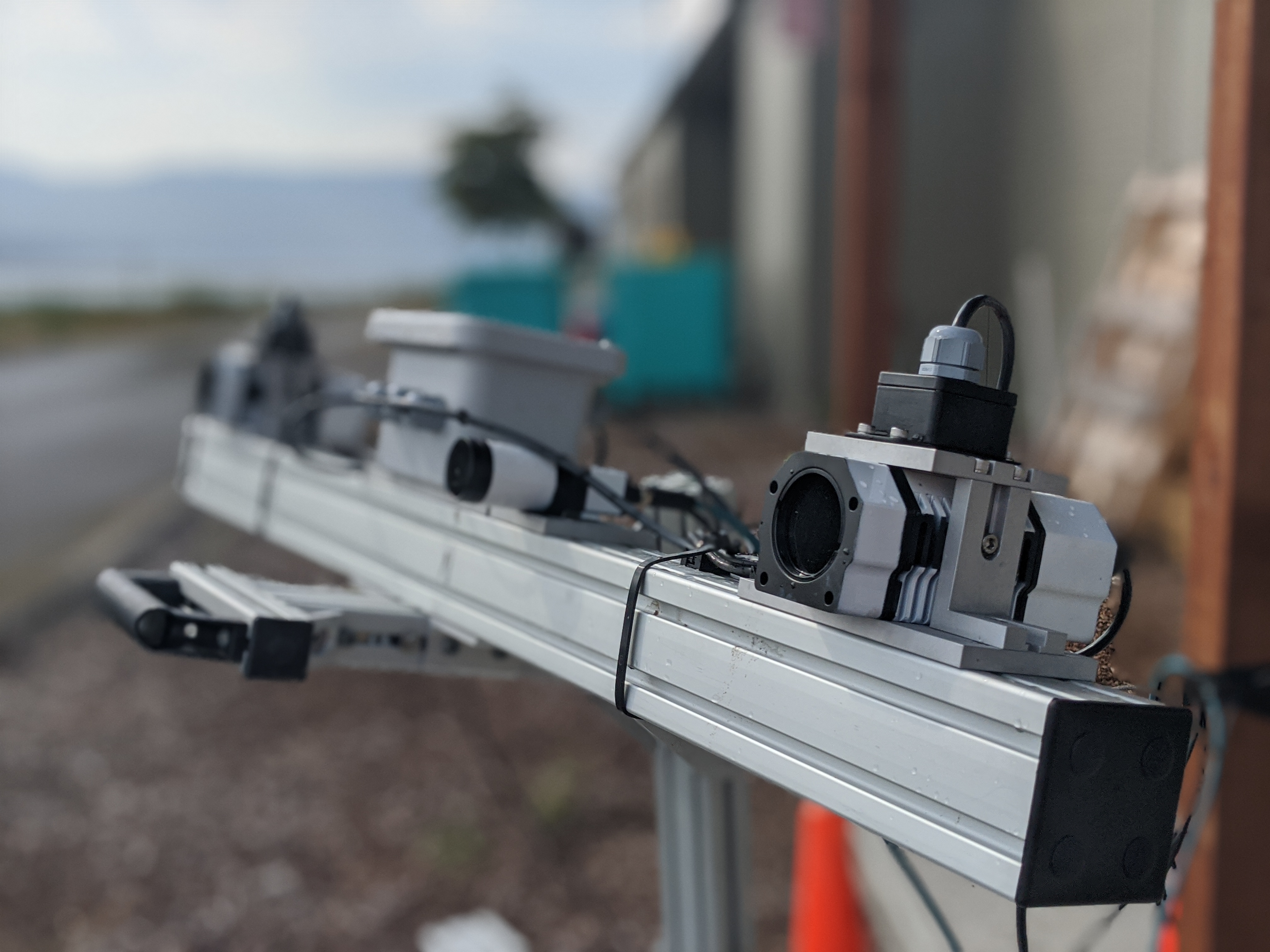 ThermalTracker-3D: Data to help birds and bats coexist with turbines
Researchers from PNNL are helping WETO obtain these needed data through a novel software package called ThermalTracker-3D. ThermalTracker-3D, developed by PNNL engineers, is a stereo-vision solution for evaluating flight tracks of birds and bats around offshore wind turbines. The technology uses thermal video that records movement day or night, even in limited visibility conditions. Data from the recordings show if birds and bats are active near proposed wind farms.
Using the ThermalTracker-3D software, video streams from a pair of infrared cameras are combined using stereo-vision processing to generate three-dimensional flight tracks in real time. This provides a continuous recording of avian flight information—necessary for hard-to-reach locations where data retrieval is difficult—showing not only flight tracks, but other attributes such as wingspan and body length. Once the data are processed, they are transmitted back to shore via a satellite link for analysis. The software operates in real time and only saves images that show flight tracks—allowing it to run in remote locations for several weeks without running out of storage.
ThermalTracker-3D provides key wildlife data for risk assessments and mitigation that both ecologists and wind farm developers can use for decision-making.