August 21, 2023
Spotlight
Internships Empower Students to Grow STEM Identities
Summer internship programs with partnering colleges provide pathways for students to explore careers in science, technology, engineering, and math
Pacific Northwest National Laboratory (PNNL) is partnering with minority-serving community colleges in Washington State and a university in California to introduce students to STEM careers in high-energy physics with internships through the Reaching a New Energy Sciences Workforce (RENEW) program. 
Inland Northwest STEM Preparation for Inclusive RENEW-HEP Experiences (INSPIRE) welcomes current students and recent graduates from Columbia Basin College and Wenatchee Valley College. Experiencing Physics and Inspiring Communities (EPIC) students join PNNL from California State University, San Bernadino.
EPIC and INSPIRE student interns work with PNNL mentors to tackle some of the biggest questions in our universe through studies in nuclear and particle physics. They also acquire translatable skills and experiences that benefit society in rapidly growing sectors, such as medicine, homeland security, computing, financial institutions, IT business, and many others.
Aaron Guerrero is an INSPIRE intern and student at Wenatchee Valley College who is studying research methods and techniques to detect dark matter particles. His summer project focuses on modeling a hollow conductive metal and researching radio frequencies when the metal is placed in a magnetic field.
"The moment I heard about this internship, I knew it would build huge momentum in my academic and professional journey," said Guerrero. "My project is multidisciplinary, which has helped me learn about different research fields and immersed me in an environment with experts who are passionate about STEM."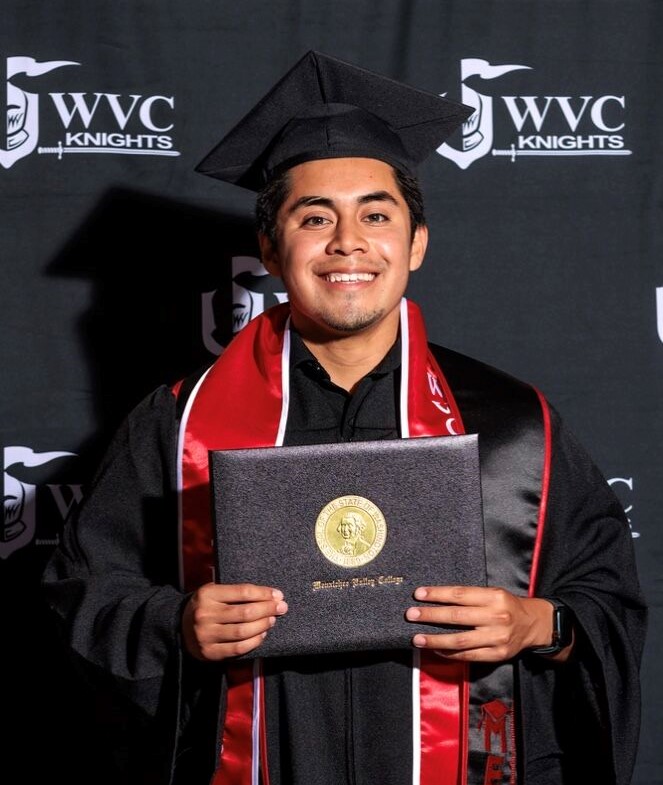 Guerrero plans to pursue a bachelor of science in electrical engineering and pursue a career in electrical transportation. "I want to create more sustainable and efficient systems to make a difference for the communities I love," he said.  
The EPIC and INSPIRE programs are unique at PNNL because they provide students with support and dedicated mentorship from a researcher at PNNL and college faculty, providing a strong support system to encourage education and career paths in STEM. Students work with their academic faculty to translate academic learning into active research.
"During the critical first years of college, PNNL provides a real-world learning opportunity for students to begin forming their identities in STEM," said senior STEM education consultant Ann Wright-Mockler.  
Sarah Devora is an EPIC intern. She is currently working on a demonstration of a technological improvement for liquid scintillation counting, a standard laboratory analysis method for certain types of radioactive analytes. This advancement would make the method more portable and more robust.
"It is important to provide undergraduate students with STEM career opportunities to show them not only what scientific work looks like and the broad set of problems that are addressed in STEM fields, but also to show them the diverse range of people involved, so they can see themselves as a member of the scientific community," said Sarah's mentor and PNNL Physicist Stephanie Lyons. "I have seen Sarah become more confident and more inquisitive throughout her internship. In one of my first conversations, Sarah questioned whether she could be a scientist. I think she now sees herself as a scientist and is growing into her identity as a scientist."
Erick Leal is an INSPIRE intern and student at Columbia Basin College who said working at PNNL has helped him grow to understand and enjoy research and computer programming. "At first, I thought you had to come into the field as a master, but I'm learning that we're all trying to solve problems and sometimes there are multiple solutions to a problem."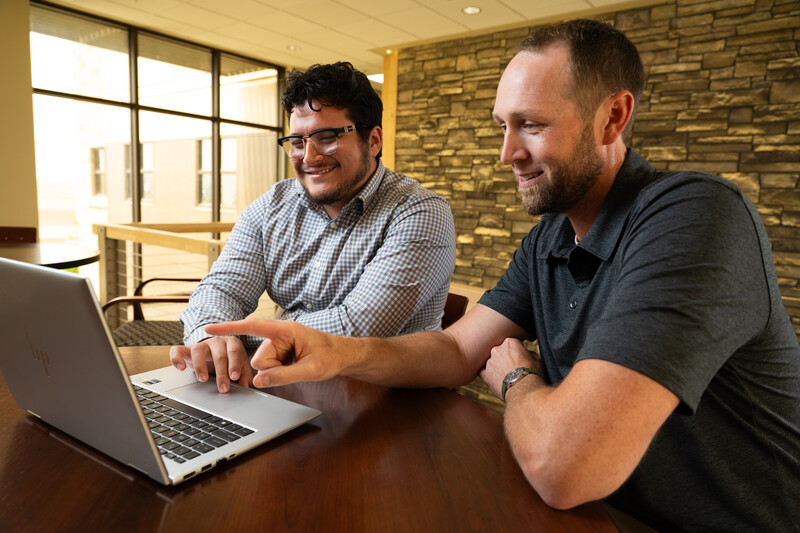 Leal is a first-generation college student. "It can be tricky going to college and getting into a STEM field. We have to learn to navigate the space and use support systems and networks. Knowing people in STEM can make it easier," he said, "but my passion for STEM and learning from my mistakes to be better than yesterday is what drives me."
Published: August 21, 2023