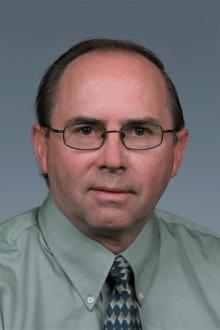 Sector manager
Joel Tingey is a Laboratory Fellow, chemical engineer, and sector manager for the Nuclear Physics Program and the DOE Isotope Program, who is recognized as one of the nation's foremost experts in characterizing the world's plutonium production, processes, and technologies.
James Bowen is a nuclear engineer specializing in production of isotopes for national security research and development, as well as the chair of the Isotope Production Technical Committee for the American Nuclear Society's Isotopes and Radiation Division.

Matthew Edwards is a chemist.

Larry Greenwood is a Laboratory Fellow who specializes in reactor dosimetry and radiation damage calculations for engineering materials and has managed isotope production projects.

Jeff Katalenich is a research scientist with experience in the production, purification, and processing of radioactive isotopes.

Amanda Lines is a senior research scientist with a focus on the development and application of on-line and real-time analysis of process streams to enable new advances in materials production and processing.

Gregg Lumetta is a Laboratory Fellow specializing in solvent extraction and ion-exchange for separation of radioisotopes from complex chemical matrices.

Wesley Lawrence is a Project Management Office Director of projects that include the development, design, and safe operation of nuclear and radiochemical processes, systems and facilities that produce nuclear energy and radioisotopes, and the disposition of legacy nuclear materials

.

Samuel Morrison is a research scientist with a focus on novel methods for target design and product purification for isotope production.

Matthew O'Hara is a senior research scientist whose primary focus is to develop radiochemical or radioanalytical techniques and integrate them into automated fluidic systems for routinized or remote handling applications.

David Senor is a Laboratory Fellow who specializes in irradiation effects on materials, leads research supporting tritium production, and has conducted a variety of materials irradiation experiments in test reactors.

Chuck Soderquist

 is a radiochemist with a concentration in radiochemical separations and radioanalytical chemistry.

Draguna Vrabie is a chief data scientist whose work is at the intersection of control system theory and machine learning and is aimed at the design of adaptive decision and control systems, including artificial intelligence and machine learning

 for isotope production.