Welcome to the Energy Sciences Center!
The ESC is the Department of Energy's signature facility at Pacific Northwest National Laboratory. Watch this video to hear first-hand from researchers working in the ESC.
ESC Laboratories
The following are the three laboratories you will see just off the lobby in the ESC:
Calorimetry Laboratory

Calorimetry measures how much heat is transferred to and from a substance during a chemical reaction. Instruments track the heat transfer over time and help us to better understand energy production and storage. Learn more about this laboratory.

Film Growth Laboratory

Here we create solid materials and films precisely, down to the atomic level. This precision is essential for making solar panels, microelectronics, semiconductors, and quantum computers. Learn more about this laboratory.

Magnetic Resonance Laboratory

Similar to MRIs, these instruments use magnetic fields to obtain information. We study this data to design new ways to reduce emissions, reuse waste, and remove carbon from the atmosphere. Learn more about this laboratory.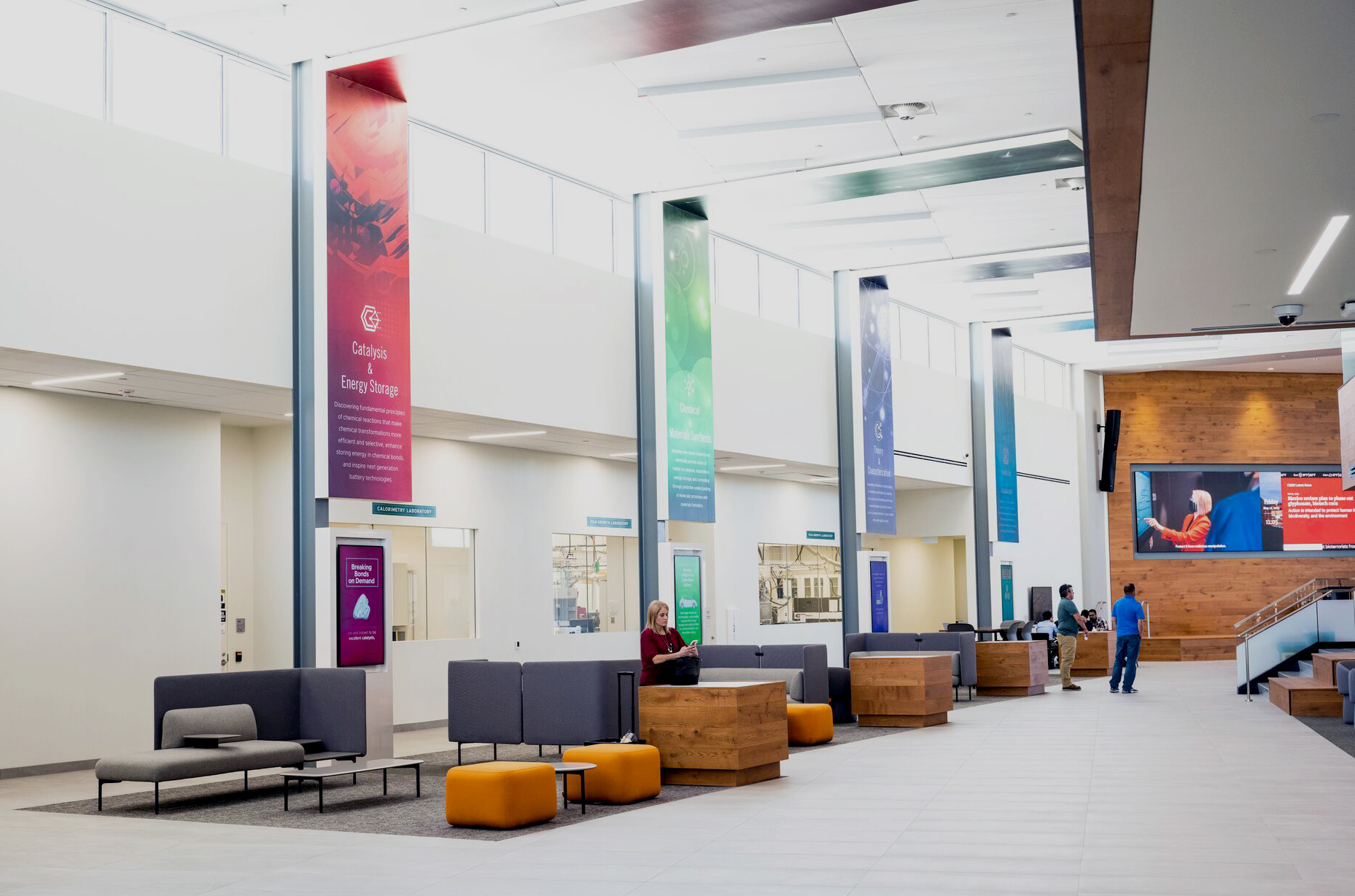 The facility houses other laboratory spaces in the four primary research areas shown on the four tall, colorful pillars in the lobby:
Catalysis & Energy Storage

Chemical & Materials Synthesis

Theory & Characterization

Interfaces & Separations.
Behind the scenes is a Quiet wing, which is specially designed for the most noise and vibration sensitive instruments. There are also another 49 laboratories ranging from the Benchtop X-ray Laboratory to the Microscopy and Spectroscopy at Extreme Scale Laboratory.
Whether you are visiting in-person or virtually exploring the building, we hope you enjoy your visit to the ESC!
Start here with a brief tour of the building: