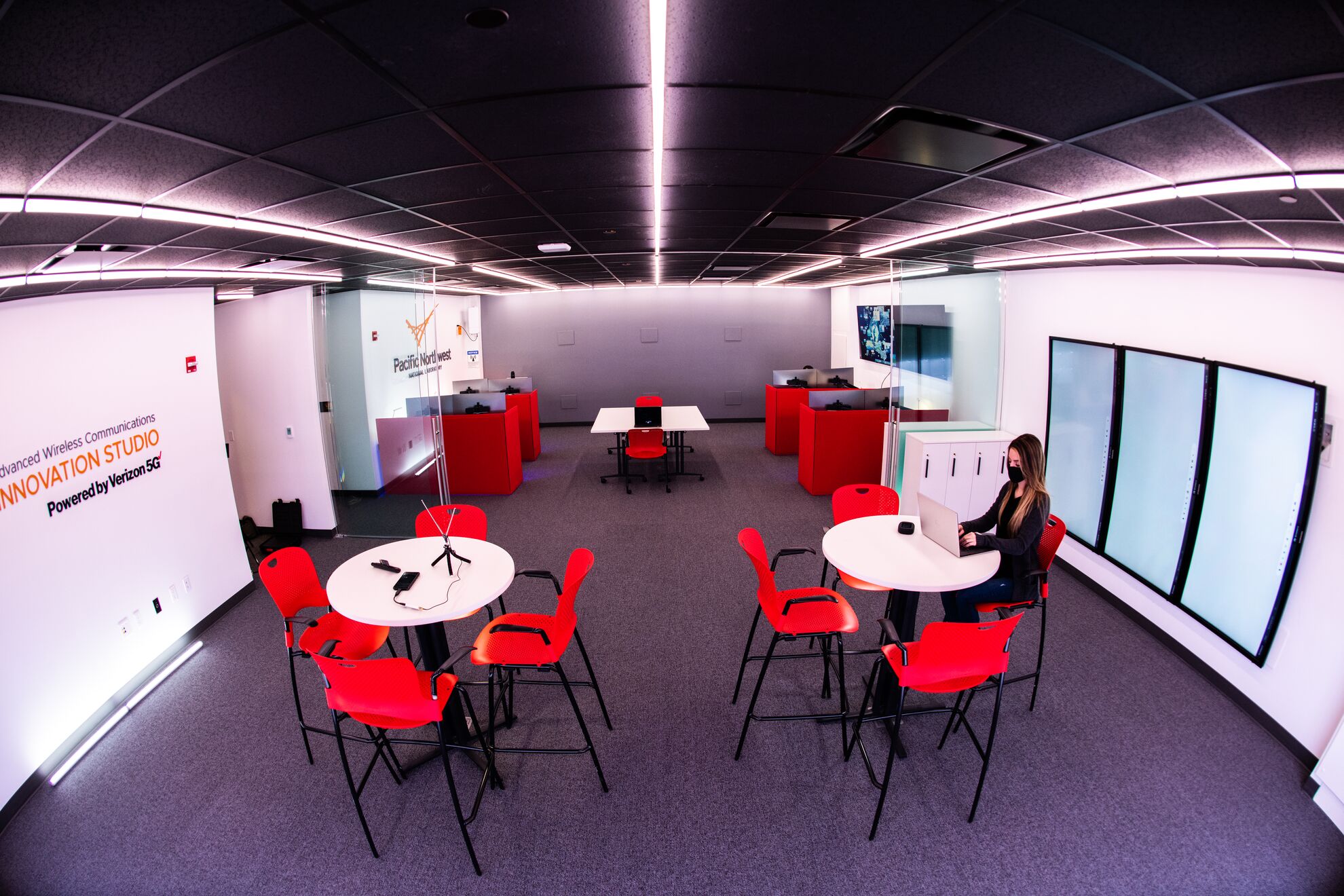 PNNL 5G Innovation Studio
PNNL has established our next generation communications innovation studio, currently focused on 5G, to support the Lab's mission to tackle some of the world's greatest science and technology challenges in areas like national security, energy efficiency, and scientific discovery. PNNL is the first U.S. Department of Energy's first 5G national laboratory to open a studio powered by Verizon.. This state-of-the-art lab has been established on the PNNL campus in Richland, Washington.
Research at this studio is focused on a variety of 5G related technologies, scientific applications driving cyber-resilient critical infrastructure, and advanced wireless communications research and development for federal agencies, benefiting a wide array of research, from chemistry and Earth sciences to the needs of first responders.