NWRTC News
Sharing news from partners around the region and beyond
Around the Region in Homeland Security
Our Around the Region in Homeland Security newsletter highlights current activities related to homeland security. To subscribe, email nwrtc@pnnl.gov. Highlights in the September 2022 issue include:
Technology on Taming Wildfires
First Responders Prepare for Cascadia Subduction Zone Earthquake, Tsunami Response
Workshop on The Future Of School Security
Partnership Award Recognizes Collaboration, Innovation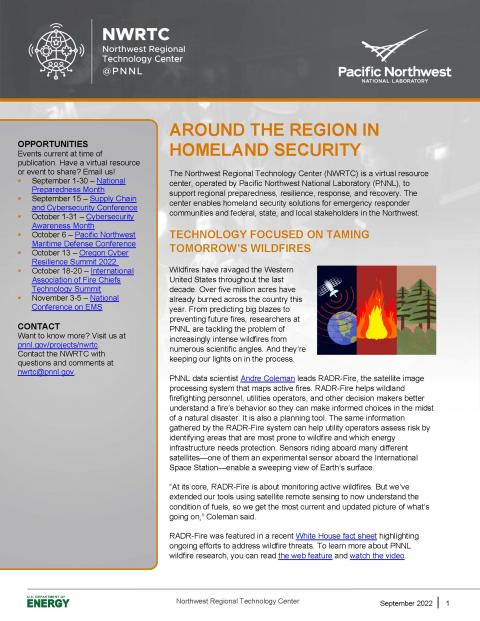 Notes from the Field
In the April 2022 Notes from the Field newsletter, we interview Domestic Preparedness Editor Catherine Feinman about her path to the journal and the field of emergency management.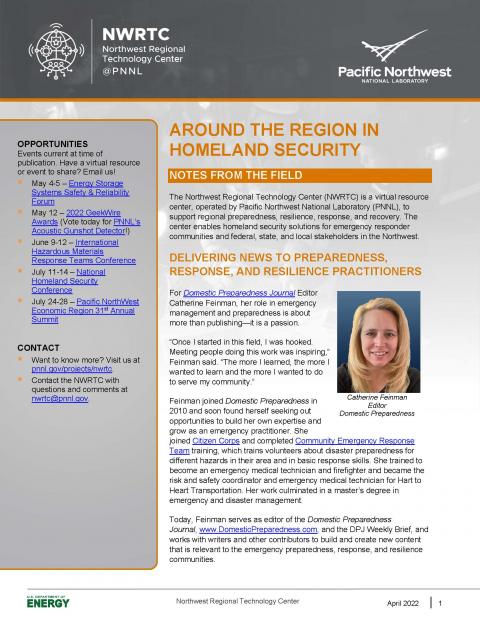 Upcoming Events
Subscribe
Archives
To view past NWRTC newsletters, see the NWRTC Archives.