NWRTC News
Sharing news from partners around the region and beyond
Around the Region in Homeland Security
Our Around the Region in Homeland Security newsletter highlights current activities related to homeland security. To subscribe, email nwrtc@pnnl.gov. Highlights in the May 2020 issue include:
PNNL, Verizon bring 5G to national laboratory
DHS S&T publishes Master Question List
Scientists respond to pandemic with research, technology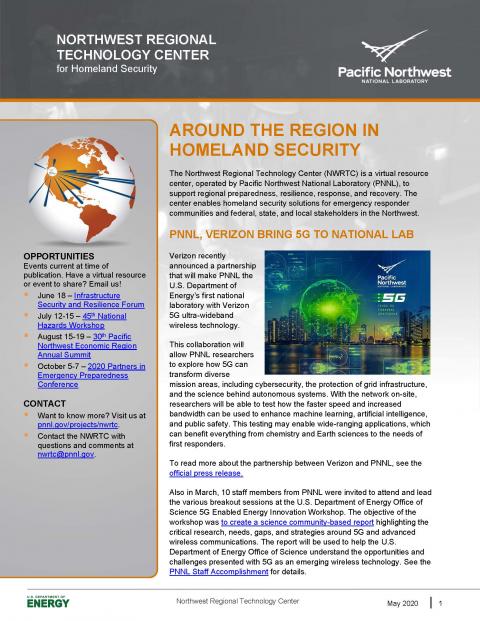 Notes from the Field
Our NWRTC team was fortunate for the opportunity to sit down with Matt Riesenberg, Chief of Operations at King County Medic One. Like many response organizations in these trying times, his team has faced a rapidly evolving situation and we appreciate his taking the time to speak with us.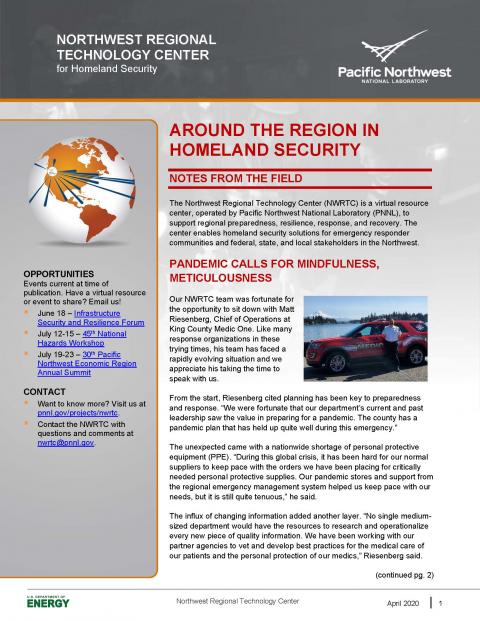 Upcoming events