NWRTC News
Sharing news from partners around the region and beyond
Around the Region in Homeland Security
Our Around the Region in Homeland Security newsletter highlights current activities related to homeland security. To subscribe, email nwrtc@pnnl.gov. Highlights in the May 2021 include:
PNNL helping federal facilities navigate resilience planning

Studio unlocking potential of 5G in emergency response

PNNL protecting the grid from Mother Nature

DHS S&T offers new funding opportunities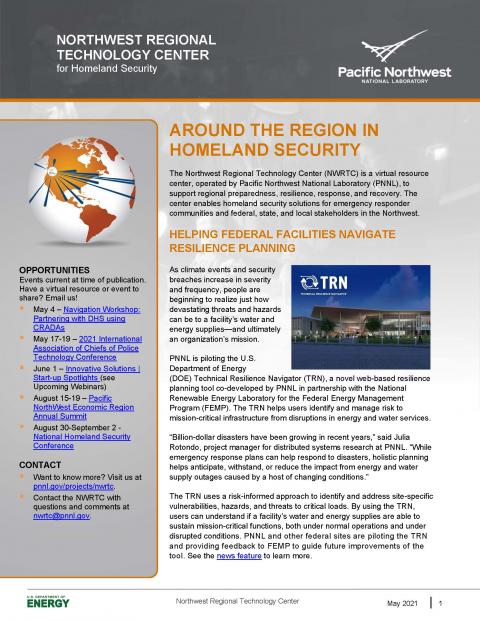 Notes from the Field
In the February 2021 Notes from the Field, our NWRTC team met with Thomas Richardson, Seattle Fire Department battalion chief and Washington Task Force 1 Urban Search and Rescue (USAR) task force leader, to learn more about the role USAR teams play in the event of an earthquake or other disasters.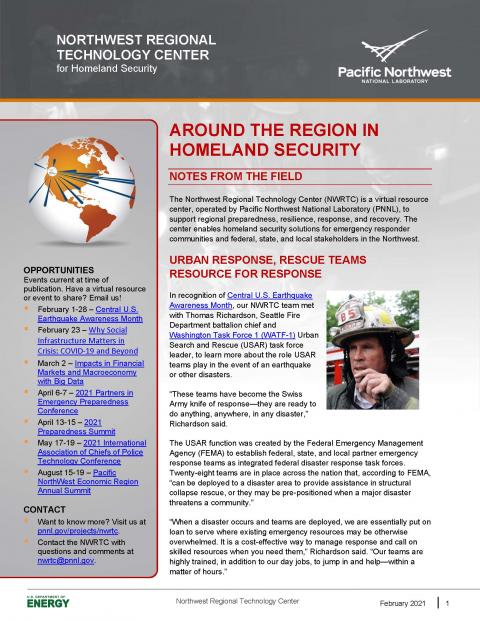 Upcoming events
Subscribe
Archives
To view past NWRTC newsletters, see the NWRTC Archives.