Joint Appointments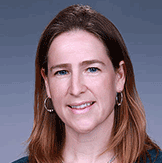 Kirsten Hofmockel, a joint appointee between PNNL and Iowa State University, is a microbial ecologist specializing in carbon and nitrogen cycling in terrestrial ecosystems.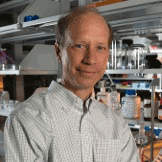 Mike Hochella, a joint appointee between Virginia Tech and PNNL, is an Earth scientist specializing in nano-bio-geo-environmental science at local, regional, and global scales.
Joint Appointments between PNNL and other research institutions elevate the scientific impact and productivity of researchers at both institutions by:
Increasing collaborative research opportunities;
Facilitating transdisciplinary research;
Providing access to specialized instrumentation and other research tools; and
Giving students and interns an expansive array of unique opportunities.
Joint appointments ranging from 0% - 100% are open to all PNNL technical staff and faculty at selected research institutions. For additional information, click here or contact Suresh Baskaran, Director of Research Partnerships, (509) 375-6483.
PNNL has joint appointment agreements with the following universities/research institutions:
American Institute of Chemical Engineers
Brigham Young University
Brown University
California Institute of Technology
Case Western Reserve University
City College of New York
Colorado School of Mines
Helmholtz-Zentrum Geesthacht, Institute of Materials Research
Indiana University
Iowa State University
Jerzy Haber Institute of Catalysis and Surface Chemistry
North Carolina State University
Northeastern University
Oregon Health & Science University
Oregon State University
Pennsylvania State University
Purdue University
Queensland University of Technology
Smithsonian Environmental Research Center
University of Alaska Fairbanks
University of Alberta Edmunds
University of Arizona
University of Arkansas
University of California, Berkeley
University of California, Riverside
University of Colorado
University of Connecticut
University of Florida
University of Illinois at Urbana Champaign
University of Liverpool
University of Maryland
University of Oregon
University of South Carolina
University of Texas at El Paso
University of Utah
University of Washington
University of Wisconsin, Milwaukee
Utah State University
Virginia Tech
Washington State University
Western Washington University
Incoming Joint Appointments (university staff who have appointments with PNNL)
| | | |
| --- | --- | --- |
| Institution | Joint Appointee | Research Area |
| Brigham Young University | Kelly, Ryan | Proteomics |
| Brown University | Karniadakis, George | Applied Mathematics |
| California Institute of Technology | Eiler, John | Geochemistry |
| Case Western Reserve University | Akolkar, Rohan | Battery Materials & Systems |
| Case Western Reserve University | Wu, Yinghui | Data Sciences |
| Colorado School of Mines | Clarke, Amy | Materials Synthesis and Processing |
| Colorado School of Mines | Clarke, Kester | Physical and Mechanical Metallurgy |
| Colorado School of Mines | Ganesh, Mahadevan | Computational Science |
| Helmholtz- Zentrum Geesthacht, Institute of Materials Research | dos Santos, Jorge | Materials Mechanics |
| Indiana University | Kravitz, Ben | Atmospheric Sciences |
| Jerzy Haber Institute of Catalysis and Surface Chemistry | Derewinski, Miroslaw (Mirek) | Zeolite Chemistry |
| Northeastern University | Gorton, Ian | Computer Science |
| Oregon Health & Science University | David, Larry | Proteomics |
| Oregon Health & Science University | Demir, Emek | Biomedical Engineering |
| Oregon Health & Science University | Flory, Mark | Proteomics |
| Oregon Health & Science University | Zuckerman, Daniel | Biomedical Engineering |
| Oregon State University | Boiteau, Rene | Environmental Organic Chemistry |
| Oregon State University | Higley, Kathy | Nuclear Science & Engineering |
| Oregon State University | Houser, Kevin | Civil & Construction Engineering |
| Oregon State University | Robertson, Bryson | Coastal Engineering |
| Oregon State University | Schultz, Adam | Geophysics |
| Oregon State University | Stoerzinger, Kelsey | Materials Science |
| Pennsylvania State University | Durmus, Alp | Lighting Science Research |
| Pennsylvania State University | Zhu, Minghui | Electrical Engineering and Computer Science |
| Purdue University | Laskin, Julia | Chemical Physics |
| Smithsonian Environmental Research Center | Megonigal, Patrick | Biogeochemistry |
| University of Alaska Fairbanks | Roe, George | Thermal Energy |
| University of Alberta Edmunds | Wishart, David | Biological Sciences |
| University of Arizona | Tfaily, Malak | Ecosystem Science |
| University of California, Berkeley | Iglesia, Enrique | Heterogeneous Catalysis |
| University of California, Riverside | Mathaudhu, Suveen | Materials Science & Engineering |
| University of Connecticut | Zhu, Yuanyuan | In-situ STEM |
| University of Illinois | Tartakovsky, Alex | Computational Mathematics |
| University of Illinois at Urbana Champaign | Li, Xiuling | Electical and Computer Engineering |
| University of Illinois at Urbana Champaign | Lu, Yi | Catalysis |
| University of Liverpool | Browning, Nigel | Chemical Science |
| University of Maryland | Bierbaum, Rosina | Earth systems science |
| University of Maryland | Clarke, Leon | Earth Systems Science |
| University of Maryland | Cui, Yiyun (Ryna) | Environmental Policy |
| University of Maryland | Hultman, Nathan | Earth Systems Science |
| University of Maryland | Lau, William | Earth Systems Science |
| University of Maryland | Miralles-Wilhelm, Fernando | Earth Systems Science |
| University of Maryland | Wild, Thomas | Earth Systems Science |
| University of South Carolina | Reynolds, Anthony | Materials Science & Engineering |
| University of Texas, El Paso | Chaput, Julien | Data Sciences & Analytics |
| University of Utah | Sadayappan, Ponnuswamy | Computer Science and Engineering |
| University of Washington | Dunning, Thom | Computational Science |
| University of Washington | Fu, Kai-Mei | Materials Sciences |
| University of Washington | Ginger, David | Material Physics and Chemistry |
| University of Washington | Kutz, Jose "Nathan" | Applied Mathematics |
| University of Washington | Li, Xiaosong | Electronic Structure Theory |
| University of Washington | Liu, Jun | Materials Science and Engineering |
| University of Washington | Mickett, John | Marine Science |
| University of Washington | Pauzauskie, Peter | Materials Sciences & Engineering |
| University of Washington | Pfaendtner, Jim | Chemical Science |
| University of Washington | Polagye, Brian | Mechanical Engineering |
| University of Washington | Xu, Xiaodong | Graphene Optoelectronics |
| University of Wisconsin, Milwaukee | Larson, Vincent | Mathematical Sciences |
| Utah State University | Seefeldt, Lance | Chemical Science |
| Virginia Tech | Hochella, Michael F. | Geosciences |
| Virginia Tech | Murayama, Mitsu | Material Science |
| Virginia Tech | Zuo, Lei | Mechanical Engineering |
| Washington State University | Boncella, James | Inorganic Chemistry |
| Washington State University | Capan, Cigdem | Catalysis Science |
| Washington State University | Clark, Aurora | Chemistry |
| Washington State University | Clowers, Brian | Chemical Science |
| Washington State University | Flury, Markus | Crop & Soil Sciences |
| Washington State University | Kalyanaraman, Ananth | Ecosystem Science |
| Washington State University | Kruse, Norbert | Chemical Science |
| Washington State University | McEwen, Jean-Sabin | Integrated Catalysis |
| Washington State University | McCloy, John | Materials Sciences & Engineering |
| Washington State University | Peters, John | Catalysis |
| Washington State University | Roy, Sandip | Electrical Engineering |
| Washington State University | Schulz, Noel | Power Systems |
| Washington State University | Srivastava, Anurag | Electrical Engineering |
| Washington State University | Venkatasubramanian, Mani | Electrical Engineering |
| Washington State University | Wang, Yong | Chemical Science |
| Washington State University | Yang, Bin | Biotechnology (Biological Systems Engineering) |
| Washington State University | Zhang, Jinwen | Applied Materials & Manufacture |
| Washington State University | Zhang, Xiao | Chemical Science |
| Western Washington University | Hutchinson, Brian | Data Science |
Outgoing Joint Appointments (PNNL staff who have appointments with universities)
| | | |
| --- | --- | --- |
| Institution | Joint Appointee | Research Area |
| American Institute of Chemical Engineers | Barilo, Nick | Hydrogen Safety Engineering |
| City College of New York | Chun, Jaehun | Chemical Physics |
| Indiana University | Multari, Nick | Electrical and Computer Engineering |
| Iowa State University | Hofmockel, Kirsten | Environmental Science |
| North Carolina State University | Kritzstein, Brian | https://www.pnnl.gov/science/staff/staff_info.asp?staff_num=8656 |
| North Carolina State University | Pazdernik, Karl | Applied Stats & Mathematics |
| Northeastern University | Lesperance, Ann | Cybersecurity and Resiliency |
| Oregon Health & Science University | Rodland, Karin | Biological Science |
| Oregon Health & Science University | Smith, Dick | Biological Science |
| Oregon Health & Science University | Webb-Robertson, Bobbie-Jo | Computational Biology |
| Oregon State University | Bonneville, Alain | Geophysics |
| Oregon State University | Royer, Michael | Advanced Lighting |
| Oregon State University | Shrivastava, Manish | Earth Science |
| Oregon State University | Smith, Jordan | Biological Chemistry |
| Oregon State University | Teeguarden, Justin | Biological Science |
| Oregon State University | TeGrotenhuis, Ward | Energy Science |
| Oregon State University | Waters, Katrina | Biological Chemistry |
| Oregon State University | Zeleyuk-Imre, Alla | Data Sciences |
| Queensland University of Technology | Beliaev, Alex | Bioenergy and Biotechnology |
| University of Arkansas | Xiao, Jie | Chemistry and Biochemistry |
| University of Colorado | Webb-Robertson, Bobbie-Jo | Computational Biology |
| University of Florida | Webb-Robertson, Bobbie-Jo | Computational Biology |
| University of Maryland | Calvin, Kate | Earth Systems Science |
| University of Maryland | Chen, Min | Human-Earth Systems Science |
| University of Maryland | Edmonds, James (Jae) | Earth Systems Science |
| University of Maryland | Hejazi, Mohamad | Earth Systems Science |
| University of Maryland | Iyer, Gokul | Human - Earth Systems Science |
| University of Maryland | McJeon, Haewon | Earth Systems Science |
| University of Maryland | Moss, Richard | Earth Systems Science |
| University of Maryland | Smith, Steve | Earth Systems Science |
| University of Maryland | Waldhoff, Stephanie | Earth Systems Science |
| University of Maryland | Yu, Sha | Human - Earth Systems Science |
| University of Maryland | Zhang, Xuesong | Earth Systems Science |
| University of Oregon | Strube, Jan | High Energy Physics |
| University of Washington | Baker, Nathan | Computational Sciences |
| University of Washington | Cavagnaro, Rob | Coastal Modeling |
| University of Washington | Chen, Chun-Long | Chemical Biology |
| University of Washington | Copping, Andrea | Environmental Science |
| University of Washington | DeYoreo, Jim | Materials Science & Engineering |
| University of Washington | Diefenderfer, Heida | Restoration Ecology |
| University of Washington | Khangaonkar, Tarang | Coastal Modeling |
| University of Washington | Lumsdaine, Andrew | Computer Science |
| University of Washington | Mundy, Christopher | Chemical Science |
| University of Washington | Qafoku, Nik | Subsurface Science & Technology |
| University of Washington | Rasch, Phil | Atmospheric Science |
| University of Washington | Stinis, Panos | Applied Mathematics |
| University of Washington | Subban, Chinmayee | Coastal Research |
| University of Washington | VanDevender, Brent | Fundamental Physics |
| University of Washington | Voisin, Nathalie | Environmental Science |
| University of Washington | Ward, Nick | Biogeochemistry |
| University of Washington | Waters, Katrina | Biological Chemistry |
| University of Washington | Wiebe, Nathan | High Performance Computing |
| University of Washington | Wigmosta, Mark | Environmental Science |
| University of Washington | Xantheas, Sotiris | Chemical Science |
| University of Washington | Xiao, Jie | Energy Processes & Materials |
| University of Washington | Yang, Zhaoqing | Environmental Science |
| Washington State University | Ahkami, Amir | Biosystems Dynamics & Simulation |
| Washington State University | Amonette, James | Environmental Geochemistry and Soil Mineralogy |
| Washington State University | Bonheyo, George | Biological Science |
| Washington State University | Bottenus, Courtney L. | Computational Engineering |
| Washington State University | Brandvold, Kristoffer | Chemical Biology |
| Washington State University | Buchko, Garry | Molecular Biosciences |
| Washington State University | Cady, Sherry | Environmental Science |
| Washington State University | Callister, Stephen J. | Biological Science |
| Washington State University | Charles, Lauren | Data Science |
| Washington State University | Clark, Sue | Nuclear Science |
| Washington State University | Cort, John | Biochemistry |
| Washington State University | Dohnalek, Zdenek | Chemical Science |
| Washington State University | Evans, James | Biosystems Dynamics and Simulation |
| Washington State University | Graham, Emily | Ecosystem Science |
| Washington State University | Halappanavar, Mahantesh | Electrical Engineering & Computer Science |
| Washington State University | Heldebrant, David | Chemical Science |
| Washington State University | Henson, Neil | Chemistry of Nuclear Materials |
| Washington State University | Holladay, John | Organic Chemistry |
| Washington State University | Huang, Henry | Electrical Engineering |
| Washington State University | Krishnamoorthy, Sriram | Computer Science |
| Washington State University | Lipton, Mary | Systems Biology |
| Washington State University | McDowell, Nate | Watershed & Ecosystem Science |
| Washington State University | Pearce, Carolyn | Environmental Geochemistry |
| Washington State University | Prabhakaran, Venky | Separations & Analysis |
| Washington State University | Raugei, Simone | Biological Chemistry |
| Washington State University | Renslow, Ryan | Biological Science |
| Washington State University | Riley, Brian | Nuclear and Material Science |
| Washington State University | Schenter, Greg | Chemical Physics |
| Washington State University | Schneider, Kevin | Electrical Engineering |
| Washington State University | Wang, Zheming | Geochemistry |
| Washington State University | Wright, Aaron | Chemical Science |