Vanadium Redox Flow Battery
The flow battery is composed of two tanks of electrolyte solutions, one for the cathode and the other for the anode. Electrolytes are passed by a membrane and complete chemical reactions in order to charge and discharge energy. The technology is still in the early phases of commercialization compared to more mature battery systems such as lithium-ion and lead-acid. Scalability due to modularity, ability to change energy and power independently, and long cycle and calendar life are attractive features of this technology.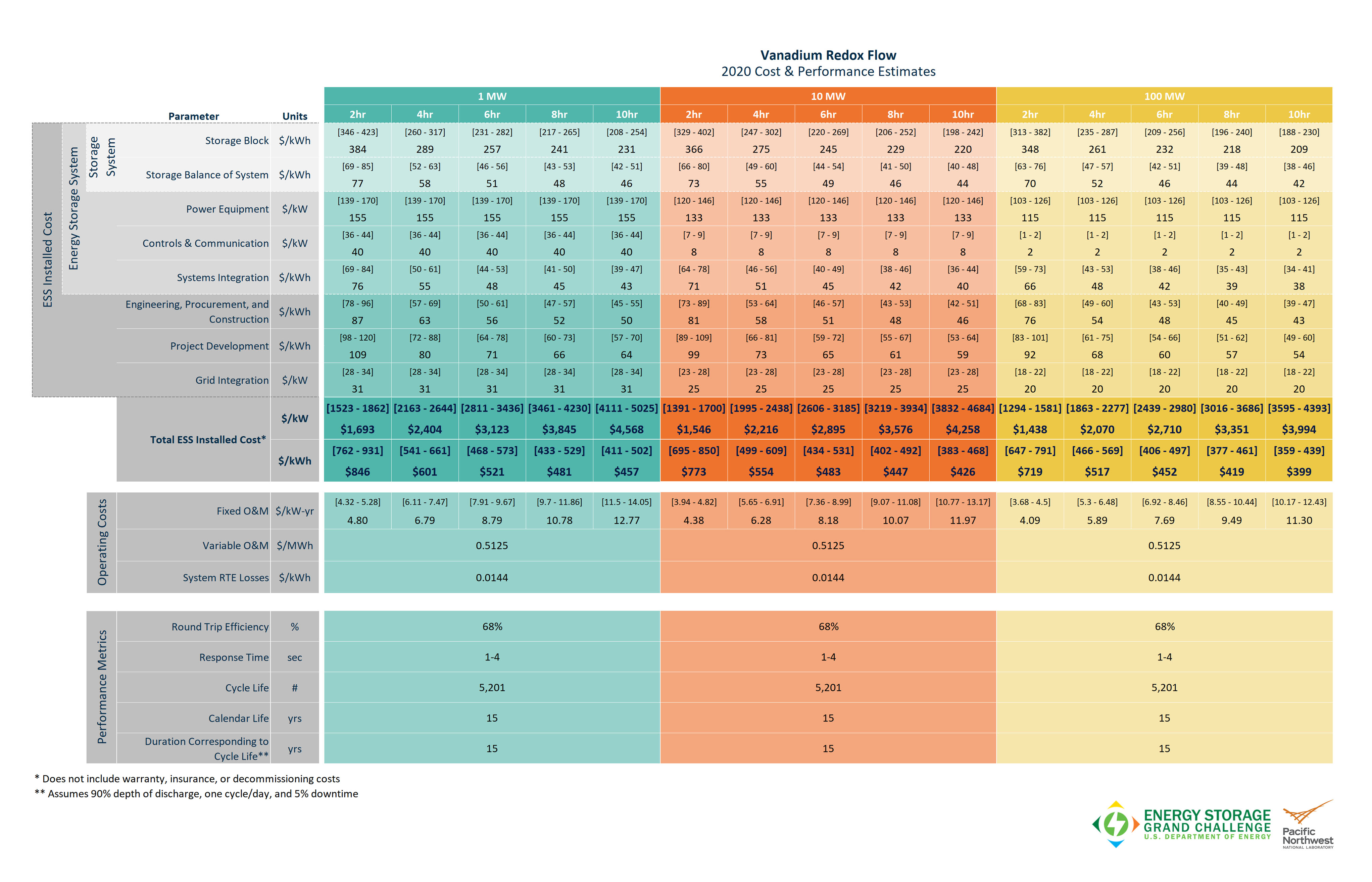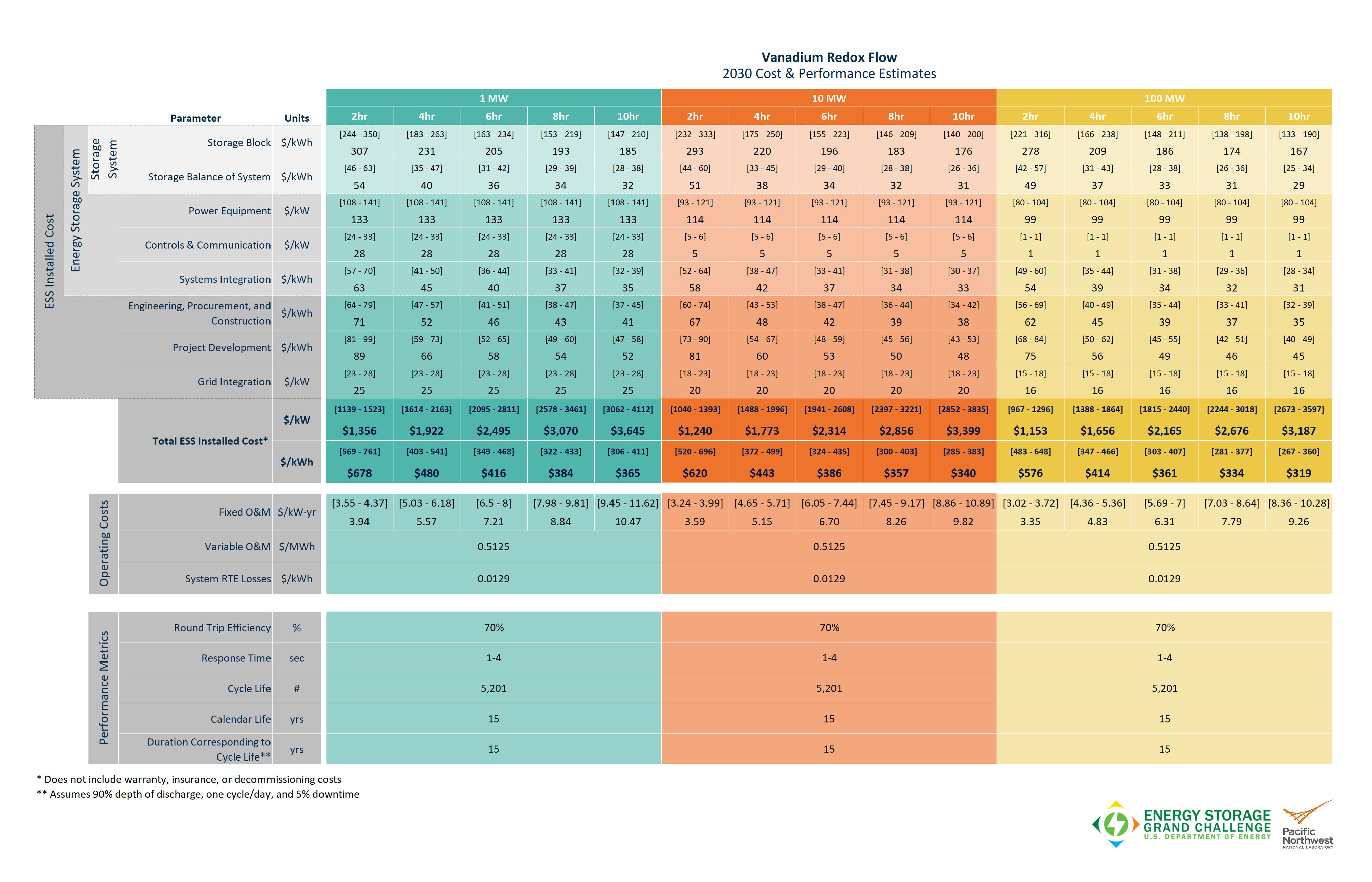 Methodology
Methodology for the cost and performance estimates for this technology can be downloaded here.