June 23, 2021
Staff Accomplishment
Opioid Research Showcased by Department of Homeland Security
Panelist Rich Ozanich discussed PNNL's work to improve opioid detection standards and tools 
Pacific Northwest National Laboratory (PNNL) is working to improve detection equipment used by emergency responders to sniff out dangerous synthetic opioids and keep communities safe.
PNNL's Rich Ozanich, project manager of opioids standards and equipment testing, talked about this important work as part of the U.S. Department of Homeland Security Science and Technology (DHS S&T) Directorate's Whole-of-Government Virtual R&D Showcase. The event features a series of expert panel discussions on how U.S. government research organizations are building stronger and more resilient communities.
Ozanich kicked off the showcase June 21 as part of the discussion, "Opioids Detection and Partnerships: Responding to a Public Health Crisis." The panel highlighted PNNL's partnership with DHS S&T, industry, and communities to improve detection of synthetic opioids.
For example, PNNL is using its fentanyl handling and detection expertise to assess the performance of detection equipment used by emergency responders. This work informs standards and tools for quickly detecting fentanyl and its analogs—enabling emergency responders to better protect themselves from exposure to the dangerous drugs.
"PNNL has a long history of working with DHS S&T, and in recent years, we have worked to develop important fentanyl standards and approaches for validating field detection equipment performance," Ozanich said. "I was honored to be a part of this showcase and grateful for the opportunity to share the work we are doing that will benefit first responders and communities."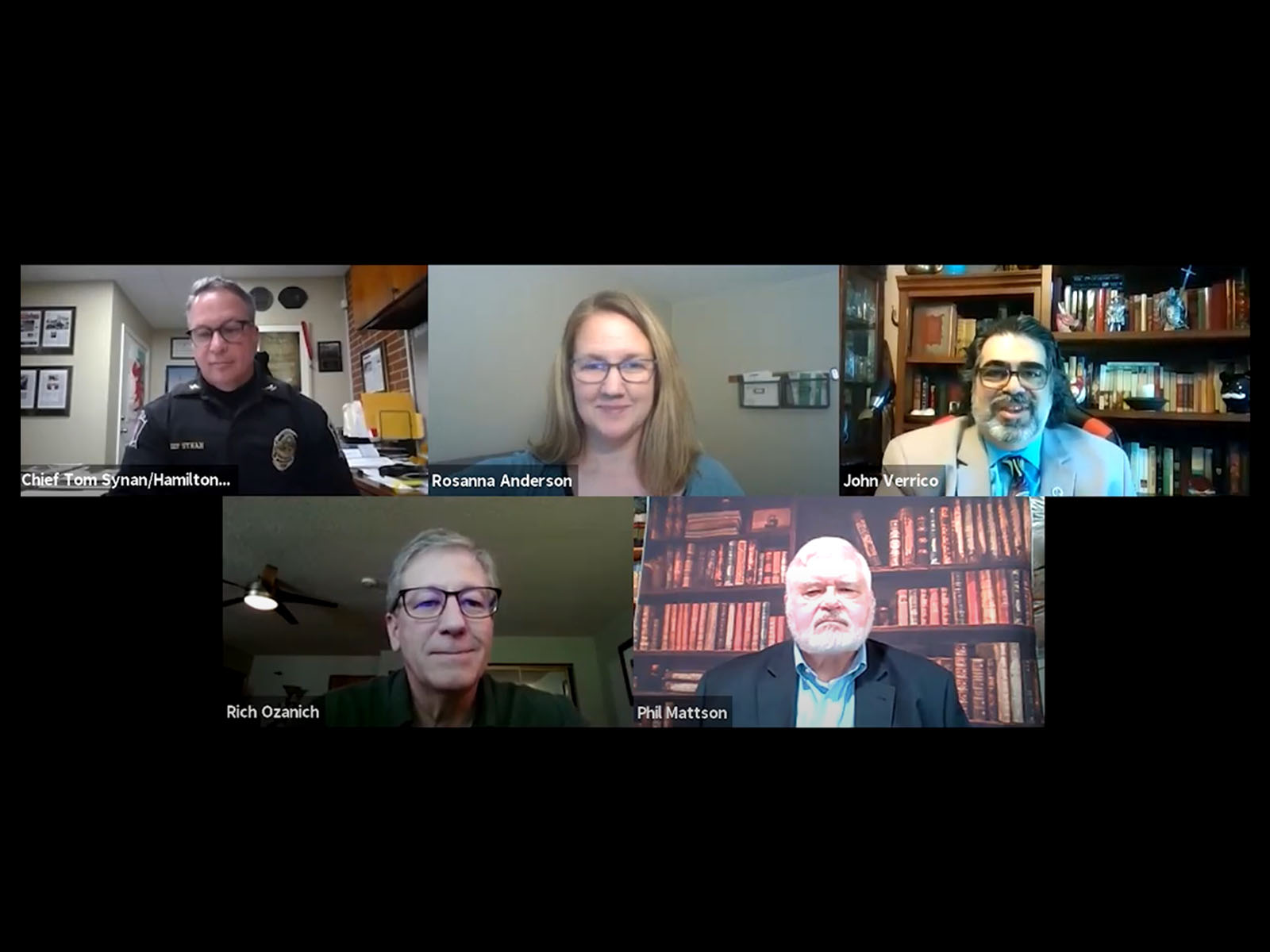 The panel of experts also included Rosanna Anderson, DHS S&T program manager of opioid detection and first responder capabilities; Col. Tom Synan, chief of the Newtown, Ohio, Police Department; and Phil Mattson, DHS S&T standards executive.
The opioid discussion was one of four expert panels released on June 21 that make up part one of the four-part showcase event, which will unfold throughout the summer. This first series of pre-recorded panel discussions, "Enhancing Public Health Security and Resilience," is available to watch on demand.
Published: June 23, 2021
Research topics