Contract Research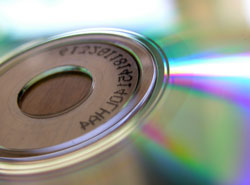 PNNL's facilities are best-in-class for many areas of scientific study. With an international reputation for innovation, the Laboratory has developed productive technologies that take form in industrial products and consumer goods. One example of that is the compact disc technology developed at PNNL back in the 1970s.
Pacific Northwest National Laboratory's work for the U.S. federal government largely focuses on fundamental and applied research to address important issues including securing our homeland, reducing our dependence on foreign oil, and protecting our country's natural resources. From those projects, we gain tools and information—building blocks—needed by private industry to improve the quality of American lives while keeping us competitive in a technology-driven world.
What science question do you need answered? Is there a technology gap PNNL could fill for your organization? Take a moment to review our capabilities in light of your company. Uncover a variety of ways that you can partner with PNNL. Make our expertise an extension of your in-house R&D. It may be that we have just what you need...and it may be available for licensing. Or we may be only a step away from discovering it...with you.
Additional Information
Industrial Research Areas