Requests for Information: DC Lighting & DC Building Microgrid Control Solutions
PNNL is issuing two Requests for Information (RFIs) to characterize the current market and technology status of direct current lighting and building microgrid solutions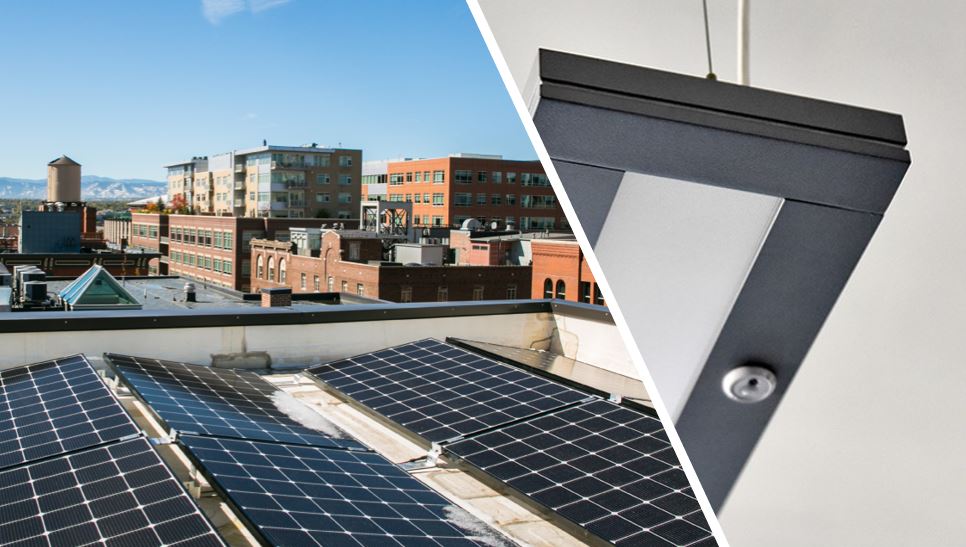 Background
DC building microgrids can improve the resiliency of buildings and the electric grid while facilitating the achievement of Zero Energy Buildings. In a DC building microgrid, on-site distributed energy resources (DER)—such as photovoltaic panels or batteries—directly power DC devices, thereby reducing or eliminating both the need for equipment that converts power from alternating current to DC as well as the associated energy losses. LED lighting, an inherently DC technology, is key to achieving an optimized DC building microgrid solution. However, a deeper understanding of the benefits and barriers to adoption of these combined technologies is necessary to promote the technologies' use.
Request
To this end, PNNL is gathering market data from DC lighting and DC microgrid controller manufacturers and solution providers to characterize the current states of these two technologies and their interoperability. The responses will help inform future research needs to advance DC lighting technology and DC building microgrids, with the ultimate goal of increasing energy efficiency and resilience while enabling Zero Energy Buildings.
For each technology, PNNL is requesting information on (a) the current availability, types, and characteristics of technology solutions and (b) perspectives on technology benefits and adoption. Each technology has an associated RFI. Respondents may submit to either or both RFIs. Each RFI should take less than 1 hour to complete. Reponses will be accepted through May 26.
PNNL hosted a webinar on April 30, 1-2pm EDT. Download the slides here, or scroll to the bottom of this page to watch the webinar recording.
Note: A Gmail account will be required to complete the RFI form. Click on the respective button below.
PNNL hosted a webinar on April 30, 2020. You can view the webinar recording here, or download the slides above.