Biotechnology Laboratories at PNNL-Sequim
The biotechnology laboratories at PNNL-Sequim are designed to facilitate research across in silico, bench, mesocosm, and ecosystem scales. The majority of the space is certified as Biosafety Level 2 (BSL2) workspace and is equipped for molecular environmental microbiology, microbial physiology, plant and animal tissue culture, genetic engineering and synthetic biology. With certified isolation lab spaces and other controlled spaces, we can work with invasive species and marine-toxin-producing organisms. We can also culture and manipulate viruses and autotrophic and heterotrophic prokaryotes, archaea, and microeukaryotes (including anaerobic, microaerophilic, and photosynthetic organisms).
These labs also have molecular biology capabilities, which are designed for processing tissue, water, laboratory, sediment, and other matrices with single cell/single molecule sensitivity. We have many genetic manipulation techniques to transform and transfect routine and non-traditional species, including biolistics and single cuvette through 96-well exponential decay and square wave electroporations. With a lab-on-a-chip bioanalyzer (Perkin Elmer/Caliper LabChip GXII), we can size profile and isolate DNA, RNA, protein, and glycans. We also have BSL2 ultracentrifugation available for purifying virus and separating subcellular features from prokaryotes and eukaryotes. Finally, our HPLC capabilities allow us to isolate and purify target molecules for downstream analysis.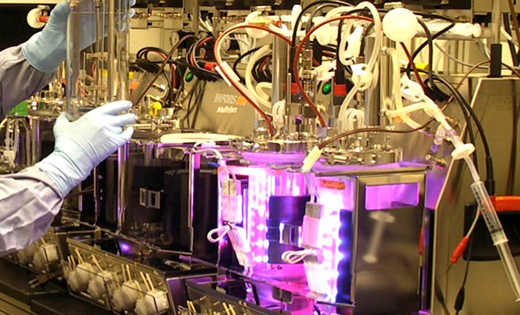 Contacts
Division Director, Coastal Sciences