Highlights
Latest Highlights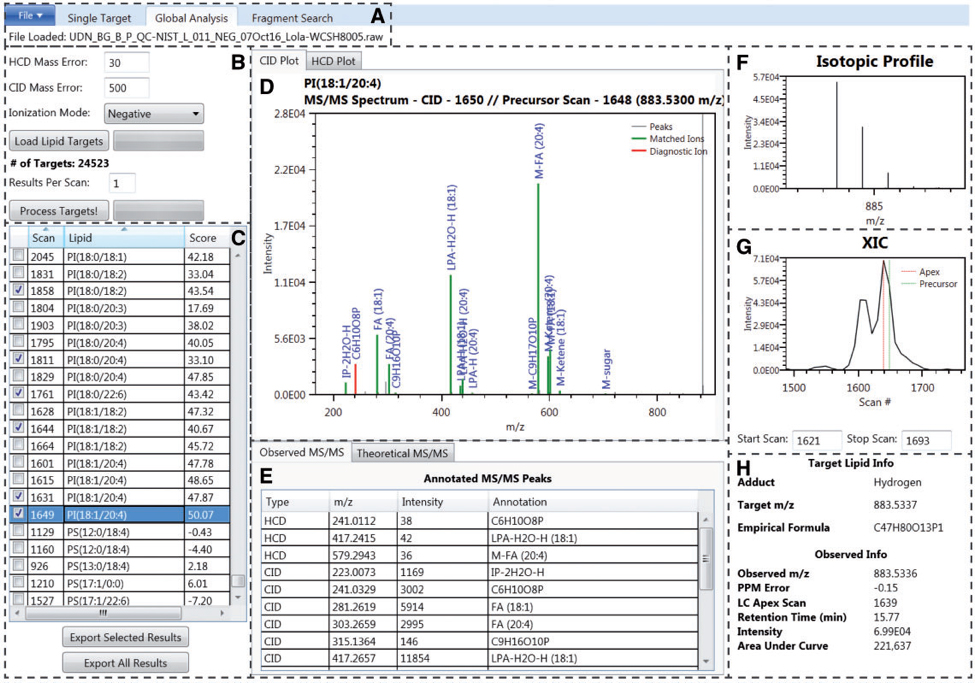 Breaking a Bottleneck in Lipidomics Studies
LIQUID open-source software rapidly processes spectral data, and accurately identifies and quantifies lipid species
July 2017
Lipids play a key role in many metabolic diseases, including hypertension, diabetes, and stroke. Incorrect identifications of lipids can result in misleading biological interpretations. A recent paper by PNNL researchers introduces an open-source lipid identification software, Lipid Quantification and Identification (LIQUID).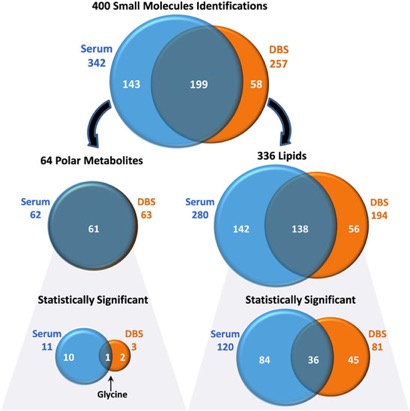 In Longitudinal Studies, Dried Blood Spot Samples Have a Role to Play
A study investigates lipids and polar metabolites in 15-year-old serum and dried blood samples
July 2017
Dried blood spots (DBS) are of great interest to researchers for longitudinal studies because they can be collected non-invasively in remote locations by non-professionals, transported cheaply, and can be stored at room temperature in comparatively limited space. A new paper led by researchers at PNNL compares DBS to serum samples, the most common sample currently used in longitudinal studies.