Highlights
Latest Highlights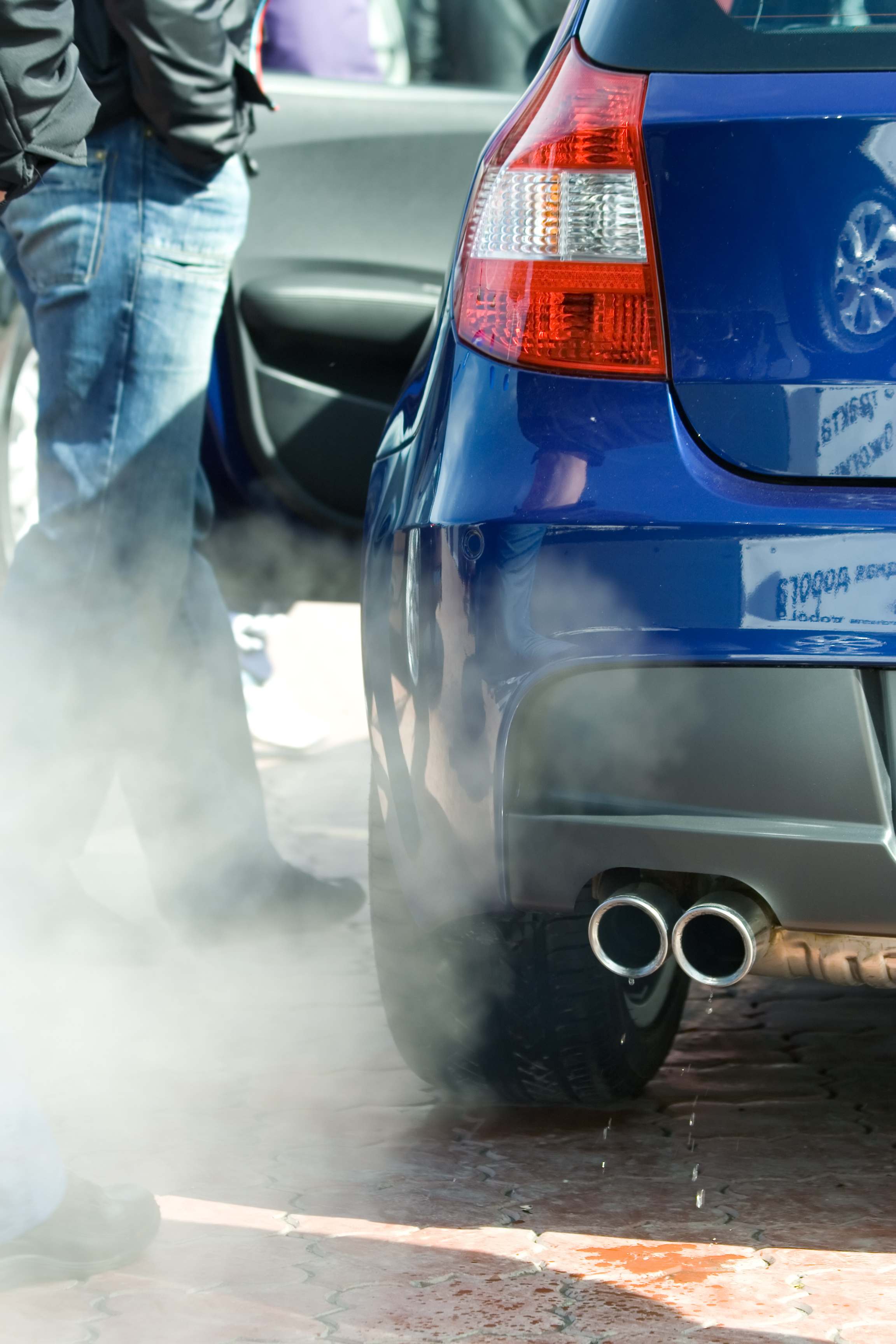 Transformations: Future Challenges for Catalytic Vehicle Emission Control, Industrial Catalyst Developer at National Lab, Why Bio-oil Turns to Gunk
September 2014

In the September issue of Transformations:
Abatement of harmful compounds in vehicles and other sources is a key driver of catalysis research. Alongside the many successes are new challenges for scientists developing catalytic emission control applications, as summarized by catalysis scientist Chuck Peden. Also, meet Hai-Ying Chen, a catalysis developer at Johnson Matthey, who recently completed a 9-week fellowship at PNNL--a great example of bringing industry and a national lab together to work on clean energy. And see "Why Bio-oil Turns to Gunk," a videohighlighting recent research by scientists at Pacific Northwest National Laboratory uncovering some of the forces that thwart biofuel production.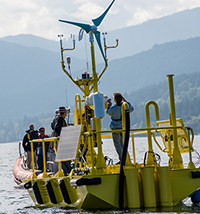 Off-shore Power Potential Floating in the Wind
Buoys loaded with advanced weather instruments will predict offshore power potential
September 2014
Two bright yellow buoys are being deployed by PNNL in Washington State's Sequim Bay. The massive, 20,000-pound buoys are decked out with the latest in meteorological and oceanographic equipment to enable more accurate predictions of the power-producing potential of winds that blow off U.S. shores. Starting in November, they will be commissioned for up to a year at two offshore wind demonstration projects: one near Coos Bay, Oregon, and another near Virginia Beach, Virginia.