Highlights
Latest Highlights
Several Faces of Physics Become One
New multiscale model unifies physical laws of water flow to span all scales
April 2014
Water moves through multifaceted physical boundaries. This poses a significant challenge for scientists who must simulate water flow across many domains. Scientists at Pacific Northwest National Laboratory conquered this barrier by merging different physical laws. Their new approach can describe any type of water flow in soils and the terrestrial ecosystem, in soil pores, streams, lakes, rivers and oceans, and in mixed media of pores and solids for soil and aquifer. The versatile properties of the new approach allow cross-domain simulation of water flow at different scales. The research was published in the Soil Science Society of America Journal.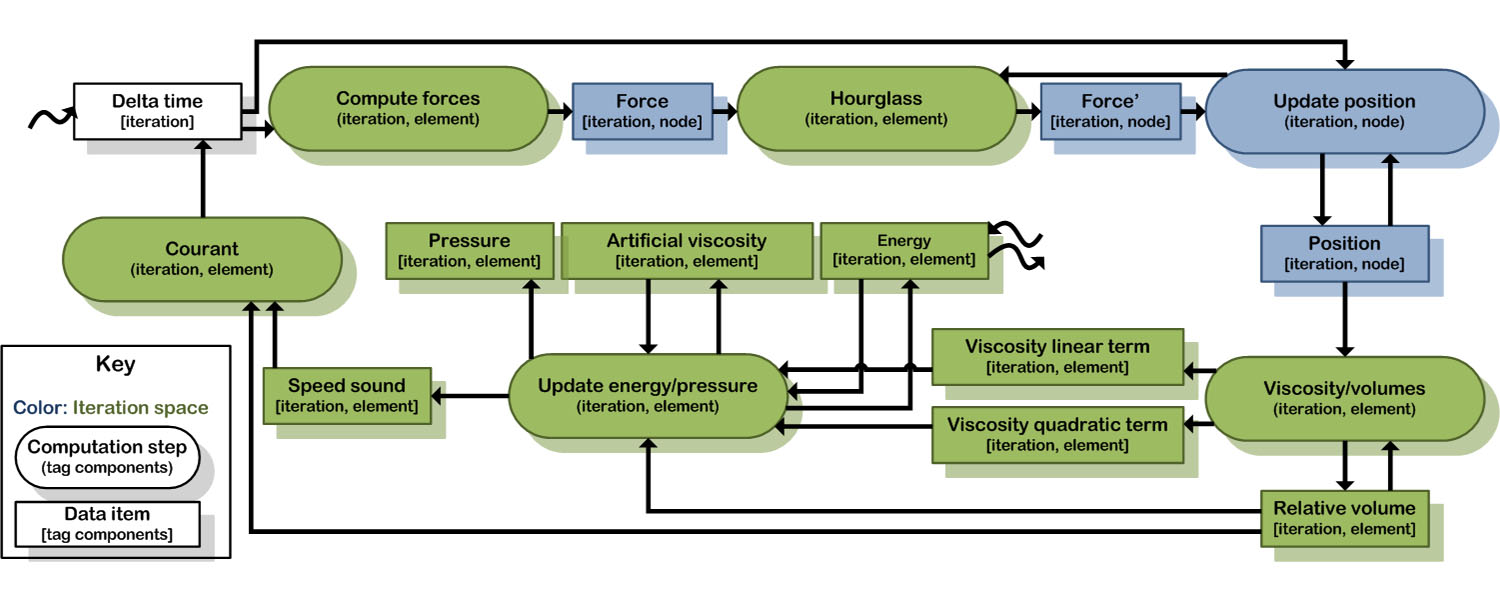 Simplifying Exascale Application Development
Scientists apply new graph programming method for evolving applications aimed at the exascale
April 2014
Hiding the complexities that underpin exascale system operations from application developers is a critical challenge facing teams designing next-generation supercomputers. To tackle the problem, PNNL computer scientists are developing formal design processes based on Concurrent Collections (CnC), a programming model that combines task and data parallelism. Using graphs, they transformed LULESH proxy application code that models hydrodynamics into a complete CnC specification. These specifications capture data and control dependencies and separate computations from implementation issues, concealing the complexities of exascale systems, dramatically decreasing development cost, and increasing opportunities for automatic performance optimizations.