Highlights
Latest Highlights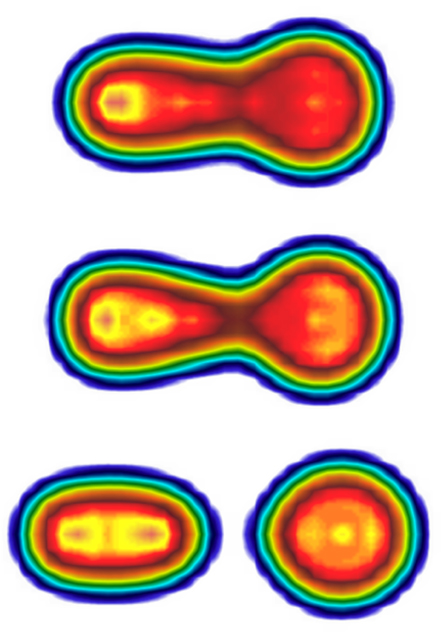 Novel model illustrates the finer details of nuclear fission
April 2016
In the first study of its kind, scientists collaborating from the University of Washington, Warsaw University of Technology, Los Alamos National Laboratory and PNNL developed a novel model seeking a more intricate look at what happens during the final stages of the nuclear fission process. Using the model, they determined that fission fragments remain connected far longer than expected before the daughter nuclei split apart, delivering a long-awaited description of real-time fission dynamics within a microscopic framework and opening a pathway to a theoretical method with abundant predictive power. Notably, in addition to its publication, the paper was highlighted as an Editors' Suggestion by Physical Review Letters.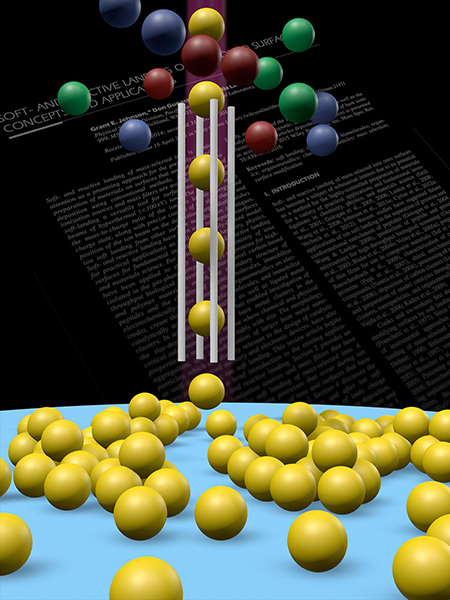 The Hard Facts about Soft Landing Ions
Scientists review cutting-edge techniques that offer insights into processes of interest for energy production, storage, and catalysis
April 2016

When determining how complex molecules drive reactions relevant to fuel production, pollution abatement, and energy storage, scientists often contend with unrelated molecules that obscure their studies. Some researchers avoid these troublemakers by using ion soft- and reactive-landing techniques that sort the molecules by their mass-to-charge ratio, kinetic energy, and ionic charge state. The scientists can concentrate the purified molecules into a beam and control its size, shape, and position to prepare highly tailored films and structures. At Pacific Northwest National Laboratory, Dr. Julia Laskin, Dr. Grant Johnson, and Dr. Don Gunaratne took on the challenge of reviewing these techniques. Their article covers hundreds of studies.