Highlights
Latest Highlights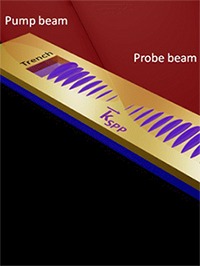 Could Computers Reach Light Speed?
Trapped light waves go farther than expected, giving insights on designing computer circuit interconnects that work at nearly the speed of light
May 2015

Light waves trapped on a metal's surface travel far enough to possibly be useful for ultra-fast electronic circuit interconnects, according to new research at Pacific Northwest National Laboratory. The researchers captured the waves on video, moving at least 250 microns across the surface. Because circuit interconnects based on these waves could be much faster than current interconnects, this basic research could lead to faster computer circuits and provide significant advances in the chemical, biological, and health fields.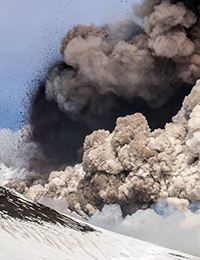 Volcanic ash proves inefficient cloud ice maker
May 2015
A 2010 Icelandic volcano's ash plume caused havoc for vacationers across Europe. But did it also dramatically change clouds? Researchers at PNNL found that volcanic ash is not as efficient as common dust in birthing cloud ice particles. Using a novel laboratory testing chamber they formed cloud ice, a process called ice nucleation, around particles of dust and volcanic ash. Their results revealed the importance of optimal particle structure to efficiently attract super cold water vapor to nucleate ice.