Highlights
Latest Highlights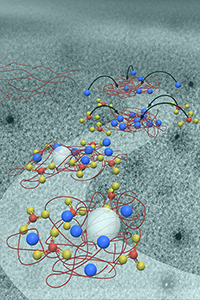 How Ionic: Scaffolding in Charge of Calcium Carbonate Crystals
Proteins and carbohydrates may instigate crystallization by acting like a sponge to capture calcium ions
January 2015

Nature packs away carbon in chalk, shells, and rocks made by marine organisms that crystallize calcium carbonate. Now, research suggests that the soft organic scaffolds in which such crystals form direct crystallization by soaking up the calcium like an "ion sponge," according to new work in Nature Materials. Using a powerful microscope that lets researchers see the formation of crystals in real time, a team led by Pacific Northwest National Laboratory found that negatively charged molecules control where, when, and how calcium carbonate forms. These large macromolecules do so by directing where calcium ions bind in the scaffold rather than by providing the best environment for the crystal, as thought previously. Understanding the process better may help researchers to design bioinspired approaches to synthesize materials with unique structural, optical, and responsive properties, interpret the ancient climate record, and figure out how to remove climate-changing carbon dioxide from the atmosphere and ocean.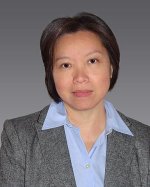 Leung and Kravitz Named Top Authors for AGU Journals
January 2015
PNNL scientists representing both ends of the research experience spectrum were recognized for their publication prowess by the American Geophysical Union (AGU). Congratulations to Drs. L. Ruby Leung, a Laboratory Fellow, and Ben Kravitz, a postdoctoral researcher, both atmospheric scientists at PNNL. AGU named the two scientists among the top authors in American Geophysical Union journals over the last three years.