Highlights
Latest Highlights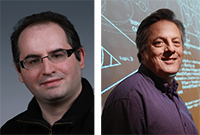 John Feo and Antonino Tumeo re-team as co-editors for 'Computer' special issue
October 2014

John Feo and Antonino Tumeo, from PNNL's Advanced Computing, Mathematics, and Data Division, are serving as guest editors for a special issue of Computer, the IEEE Computer Society's flagship magazine, devoted to "Irregular Applications." The issue will center on exploring solutions for supporting the efficient design, development, and execution of irregular applications and is slated for publication in August 2015. A Call for Papers has been issued that is accessible via the Computing Now website. The submission deadline for papers is Sunday, February 01, 2015.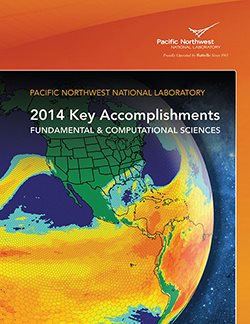 2014 Key Scientific Accomplishments Report Now Available
October 2014

The 2014 Key Scientific Accomplishments report in fundamental and computational sciences is now available as a downloadable PDF. This 32-page full-color brochure highlights some of the year's most noteworthy science achievements by Pacific Northwest National Laboratory scientists.