Staff information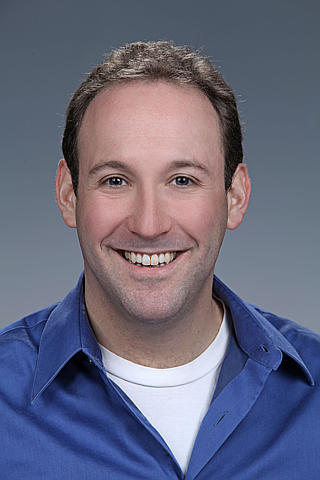 Ben Kravitz
Atmospher Sci & Global Chg
Joint Appointment
Pacific Northwest National Laboratory
PO Box 999
MSIN:
Richland, WA 99352
Send Email
Biography
Ben is interested in how the climate responds to radiative forcing across a wide variety of spatial and temporal scales. His primary method of investigating climate forcing and feedbacks is through simulations of geoengineering, or deliberate interventions into the climate system to counteract some of the effects of human-induced climate change. He is the coordinator of the Geoengineering Model Intercomparison Project (GeoMIP), a worldwide effort to understand common climate model responses to various geoengineering scenarios.
For more information about Ben's research interests, publications, and current projects, please visit http://www.benkravitz.net/.
Research Interests
Climate modeling
Climate feedbacks
Geoengineering
Volcanic eruptions
Aerosol radiative forcing
Control of dynamical systems
Education and Credentials
Ph.D., 2011, Rutgers University, Atmospheric Science
M.S., 2009, Rutgers University, Atmospheric Science
M.S., 2007, Purdue University, Mathematics
B.A., 2004, Northwestern University, Mathematics
Affiliations and Professional Service
American Geophysical Union
American Association for the Advancement of Science
Awards and Recognitions
International Union of Geodesy and Geophysics Early Career Scientist Award
PNNL Outstanding Performance Award in recognition of "Significant Contributions and Exceptional Efforts to the Success of the Atmospheric Sciences and Global Change Division"
PNNL Publications
2022
Kuswanto H., B.S. Kravitz, B. Miftahurrohmah, F. Fauzi, A. Sopahaluwaken, and J. Moore. 2022. "INBOUND APPOINTEE PUBLICATION Impact of Solar Geoengineering on Temperatures over the Indonesian Maritime Continent." International Journal of Climatology 42, no. 5:2795-2814. PNNL-SA-161429. doi:10.1002/joc.7391
Ren H., E. Cromwell, B.S. Kravitz, and X. Chen. 2022. "Technical note: Using Long Short-term Memory Models to Fill Data Gaps in Hydrological Monitoring Networks." Hydrology and Earth System Sciences 26, no. 7:1727-1743. PNNL-SA-161724. doi:10.5194/hess-26-1727-2022
2021
2020
Ayala A., C. Drazic, B.J. Hutchinson, B.S. Kravitz, and C. Tebaldi. 2020. "Loosely Conditioned Emulation of Global Climate Models With Generative Adversarial Networks." In NeurIPS 2020 Workshop Tackling Climate Change with Machine Learning, December 11, 2020. PNNL-SA-157069.
Buck H.J., L.J. Martin, O. Geden, P. Kareiva, L. Koslov, W. Krantz, and B.S. Kravitz, et al. 2020. "Evaluating the Efficacy and Equity of Environmental Stopgap Measures." Nature Sustainability 3, no. 7:499-504. PNNL-SA-152534. doi:10.1038/s41893-020-0497-6
Dorheim K.R., R.P. Link, C.A. Hartin, B.S. Kravitz, and A.C. Snyder. 2020. "Calibrating simple climate models to individual Earth system models: Lessons learned from calibrating Hector." Earth and Space Science 7, no. 11:e2019EA000980. PNNL-SA-148567. doi:10.1029/2019EA000980
Kravitz B.S., A. Robock, and D. MacMartin. 2020. "The Road toward Process-Level Understanding of Solar Geoengineering through a Multimodel Intercomparison." Bulletin of the American Meteorological Society 101, no. 9:E1572-E1575. PNNL-SA-160579. doi:10.1175/BAMS-D-20-0209.1
Kravitz B.S., A. Robock, and J. Moore. 2020. "New Frontiers in Geoengineering Research." Bulletin of the American Meteorological Society 101, no. 1:E87-E89. PNNL-SA-152525. doi:10.1175/BAMS-D-19-0327.1
Kravitz B.S., and D. MacMartin. 2020. "Uncertainty and the basis for confidence in solar geoengineering research." Nature Reviews Earth and Environment 1, no. 1:64-75. PNNL-SA-146284. doi:10.1038/s43017-019-0004-7
Lee W., D. MacMartin, D. Visioni, and B.S. Kravitz. 2020. "Expanding the design space of stratospheric aerosol geoengineering to include precipitation-based objectives and explore trade-offs." Earth System Dynamics 11, no. 4:1051-1072. PNNL-SA-160016. doi:10.5194/esd-11-1051-2020
Tilmes S., D. MacMartin, J. Lenaerts, L. Van Kampenhout, L. Muntjewerf, L. Xia, and C.S. Harrison, et al. 2020. "Reaching 1.5 and 2.0°C global surface temperature targets using stratospheric aerosol geoengineering." Earth System Dynamics 11, no. 3:579-601. PNNL-SA-152096. doi:10.5194/esd-11-579-2020
Weber T., A. Corotan, B.J. Hutchinson, B.S. Kravitz, and R.P. Link. 2020. "Technical Note: Deep Learning for Creating Surrogate Models of Precipitation in Earth System Models." Atmospheric Chemistry and Physics 20, no. 4:2303-2317. PNNL-SA-141681. doi:10.5194/acp-20-2303-2020
Yang C., F.M. Hoffman, D.M. Ricciuto, S. Tilmes, L. Xia, D. MacMartin, and B.S. Kravitz, et al. 2020. "Assessing Terrestrial Biogeochemical Feedbacks in A Strategically Geoengineered Climate." Environmental Research Letters 15, no. 10:Article No. 104043. PNNL-SA-152535. doi:10.1088/1748-9326/abacf7
2019
Cheng W., D. MacMartin, K. Dagon, B.S. Kravitz, S. Tilmes, J. Richter, and M. Mills, et al. 2019. "Soil moisture and other hydrological changes in a stratospheric aerosol geoengineering large ensemble." Journal of Geophysical Research: Atmospheres 124, no. 23:12773-12793. PNNL-SA-146268. doi:10.1029/2018JD030237
Hecht M., M. Veneziani, W. Weijer, B.S. Kravitz, S.M. Burrows, D. Comeau, and E.C. Hunke, et al. 2019. "E3SMv0-HiLAT: A Modified Climate System Model Targeted for the Study of High=Latitude Processes." Journal of Advances in Modeling Earth Systems 11, no. 8:2814-2843. PNNL-SA-137621. doi:10.1029/2018MS001524
Jiang J., L. Cao, D. MacMartin, I. Simpson, B.S. Kravitz, W. Cheng, and D. Visioni, et al. 2019. "Stratospheric sulfate aerosol geoengineering could alter the high-latitude seasonal cycle." Geophysical Research Letters 46, no. 23:14,153-14,163. PNNL-SA-152144. doi:10.1029/2019GL085758
Kravitz B.S. 2019. "Managing Uncertainties in Climate Engineering." Eos 100, no. (January 23, 2019). PNNL-SA-138066. doi:10.1029/2019EO105317
Kravitz B.S., D. MacMartin, S. Tilmes, J. Richter, M. Mills, J. Lamarque, and J. Tribbia, et al. 2019. "Holistic Assessment of SO2 Injections using CESM1(WACCM): Introduction to the Special Issue." Journal of Geophysical Research: Atmospheres 124, no. 2:444-450. PNNL-SA-136054. doi:10.1029/2018JD029293
Kravitz B.S., D. MacMartin, S. Tilmes, J. Richter, M. Mills, W. Cheng, and K. Dagon, et al. 2019. "Comparing surface and stratospheric impacts of geoengineering with different SO2 injection strategies." Journal of Geophysical Research: Atmospheres 124, no. 14:7900-7918. PNNL-SA-141301. doi:10.1029/2019JD030329
Link R.P., A.C. Snyder, C.D. Lynch, C.A. Hartin, B.S. Kravitz, and B. Bond-Lamberty. 2019. "Fldgen v1.0: an emulator with internal variability and space-time correlation for Earth system models." Geoscientific Model Development 12, no. 4:1477-1489. PNNL-SA-132926. doi:10.5194/gmd-12-1477-2019
MacMartin D., and B.S. Kravitz. 2019. "Mission-driven research for stratospheric aerosol geoengineering." Proceedings of the National Academy of Sciences (PNAS) 116, no. 4:1089-1094. PNNL-SA-136053. doi:10.1073/pnas.1811022116
MacMartin D., and B.S. Kravitz. 2019. "The Engineering of Climate Engineering." Annual Review of Control, Robotics, and Autonomous Systems 2. PNNL-SA-135788. doi:10.1146/annurev-control-053018-023725
MacMartin D., W. Wang, B.S. Kravitz, S. Tilmes, J. Richter, and M. Mills. 2019. "Timescale for detecting the climate response to stratospheric aerosol geoengineering." Journal of Geophysical Research: Atmospheres 124, no. 3:1233-1247. PNNL-SA-134487. doi:10.1029/2018JD028906
Puchko A.V., R.P. Link, B.J. Hutchinson, A.C. Snyder, and B.S. Kravitz. 2019. "DeepClimGAN: A High-Resolution Climate Data Generator." In NeurIPS 2019 Workshop Tackling Climate Change with Machine Learning, December 14, 2019, Vancouver BC. PNNL-SA-147276.
Simpson I., S. Tilmes, J. Richter, B.S. Kravitz, D. MacMartin, M. Mills, and J. Fasullo, et al. 2019. "The regional hydroclimate response to stratospheric sulfate geoengineering and the role of stratospheric heating." Journal of Geophysical Research: Atmospheres 124, no. 23:12587-12616. PNNL-SA-146272. doi:10.1029/2019JD031093
Snyder A.C., R.P. Link, K.R. Dorheim, B.S. Kravitz, B. Bond-Lamberty, and C.A. Hartin. 2019. "Joint emulation of Earth System Model temperature-precipitation realizations with internal variability and space-time and cross-variable correlation: fldgen v2.0 software description." PLoS One 14, no. 10:Article No. e0223542. PNNL-SA-138495. doi:10.1371/journal.pone.0223542
Visioni D., D. MacMartin, B.S. Kravitz, S. Tilmes, M. Mills, J. Richter, and M.P. Boudreau. 2019. "Seasonal injection strategies for stratospheric aerosol geoengineering." Geophysical Research Letters 46, no. 13:7790-7799. PNNL-SA-146267. doi:10.1029/2019GL083680
2018
2017
2016
2015
2014
2013
Jones A., J. Haywood, K. Alterskjaer, O. Boucher, J.N. Cole, C.L. Curry, and P. Irvine, et al. 2013. "The Impact of Abrupt Suspension of Solar Radiation Management (Termination Effect) in Experiment G2 of the Geoengineering Model Intercomparison Project (GeoMIP)." Journal of Geophysical Research: Atmospheres 118, no. 17:9743-9752. PNNL-SA-94600. doi:10.1002/jgrd.50762
Kravitz B.S. 2013. "Climate Engineering with Stratospheric Aerosols and Associated Engineering Parameters." In Frontiers of Engineering: Reports on Leading-Edge Engineering from the 2012 Symposium, September 13-15, 2012, Warren, Michigan, 29-35. Washington Dc:National Academies Press. PNNL-SA-92524.
Kravitz B.S., A. Robock, and P. Irvine. 2013. "Robust Results from Climate Model Simulations of Geoengineering." Eos 94, no. 33:292. PNWD-SA-10104. doi:10.1002/2013EO330005
Kravitz B.S., A. Robock, P. Forster, J. Haywood, M.G. Lawrence, and H. Schmidt. 2013. "An Overview of the Geoengineering Model Intercomparison Project (GeoMIP)." Journal of Geophysical Research: Atmospheres 118, no. 23:13,103-13,107. PNWD-SA-10150. doi:10.1002/2013JD020569
Kravitz B.S., K. Caldeira, O. Boucher, A. Robock, P.J. Rasch, K. Alterskjaer, and D. Bou Karam, et al. 2013. "Climate Model Response from the Geoengineering Model Intercomparison Project (GeoMIP)." Journal of Geophysical Research: Atmospheres 118, no. 15:8320-8332. PNNL-SA-89208. doi:10.1002/jgrd.50646
Kravitz B.S., P. Forster, A. Jones, A. Robock, K. Alterskjaer, O. Boucher, and A. Jenkins, et al. 2013. "Sea Spray Geoengineering Experiments in the Geoengineering Model Intercomparison Project (GeoMIP): Experimental Design and Preliminary Results." Journal of Geophysical Research: Atmospheres 118, no. 19:11,175-11,186. PNWD-SA-10135. doi:10.1002/jgrd.50856
Kravitz B.S., P.J. Rasch, P. Forster, T. Andrews, J.N. Cole, P. Irvine, and D. Ji, et al. 2013. "An Energetic Perspective on Hydrologic Cycle Changes in the Geoengineering Model Intercomparison Project." Journal of Geophysical Research: Atmospheres 118, no. 23:13,087-13,102. PNWD-SA-10157. doi:10.1002/2013JD020502
Robock A., and B.S. Kravitz. 2013. "Use of models, analogs, and field-tests for geoengineering research." In Geoengineering Our Climate: Ethics, Politics and Governance. Opnion Article, Geoengineering Our Climate Working Paper and Opinion Article Series. London:Earthscan from Routledge. PNWD-SA-10227.
Schneider K., J. Silverman, B.S. Kravitz, T. Rivlin, A. Schneider-Mor, S. Barbosa, and M. Byrne, et al. 2013. "Inorganic Carbon Turnover caused by Digestion of Carbonate Sands and Metabolic Activity of Holothurians." Estuarine, Coastal and Shelf Science 133. PNNL-SA-92118. doi:10.1016/j.ecss.2013.08.029
Tilmes S., J. Fasullo, J. Lamarque, J. Lamarque, D. Marsh, M. Mills, and K. Alterskjaer, et al. 2013. "The Hydrological Impact of Geoengineering in the Geoengineering Model Intercomparison Project (GeoMIP)." Journal of Geophysical Research: Atmospheres 118, no. 19:11,036-11,058. PNNL-SA-93247. doi:10.1002/jgrd.50868