Staff information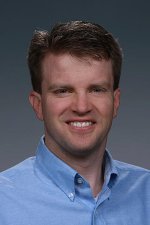 Biography
Dr Mitchell's research involves using computational analysis of 'omics data to identify key components of biological systems. Analyses focus on network inference and topology, and involves data from a diverse array of prokaryotic and eukaryotic organisms. Having a strong background in biology and extensive experience with computational analysis, Dr. Mitchell firmly believes in tight partnerships between biologists and computationalists.
Research Interests
Network inference from high-throughput data
Network topology
Education and Credentials
B.S. - Molecular Biology, Brigham Young University
Ph.D. - Molecular Biology, Mayo Graduate School
Awards and Recognitions
2013 - Award winner, SBV IMPROVER challenge
PNNL Publications
2022
Anderson C.E., J. Zhang, L. Markillie, H.D. Mitchell, W.B. Chrisler, M.J. Gaffrey, and G. Orr, et al. 2022. "Capturing an Early Gene Induction Event during Wood Decay by the Brown Rot Fungus Rhodonia placenta." Applied and Environmental Microbiology 88, no. 8:Art. No. e00188-22. PNNL-SA-172027. doi:10.1128/aem.00188-22
Lee J., H.D. Mitchell, M.C. Burnet, R. Wu, S.C. Jenson, E.D. Merkley, and E.S. Nakayasu, et al. 2022. "Uncovering Hidden Members and Functions of the Soil Microbiome Using De Novo Metaproteomics." Journal of Proteome Research 21, no. 8:2023-2035. PNNL-SA-138497. doi:10.1021/acs.jproteome.2c00334
Zhang J., L. Markillie, H.D. Mitchell, M.J. Gaffrey, G. Orr, and J.S. Schilling. 2022. "Distinctive carbon repression effects in the carbohydrate-selective wood decay fungus Rhodonia placenta." Fungal Genetics and Biology : FG & B 159. PNNL-SA-170453. doi:10.1016/j.fgb.2022.103673
2021
2020
2019
2018
Menachery V.D., A. Schafer, K.E. Burnum-Johnson, H.D. Mitchell, A.J. Eisfeld-Fenney, K.B. Walters, and C.D. Nicora, et al. 2018. "MERS-CoV and H5N1 influenza virus antagonize antigen presentation by altering the epigenetic landscape." Proceedings of the National Academy of Sciences (PNAS) 115, no. 5:E1012-E1021. PNNL-SA-126254. doi:10.1073/pnas.1706928115
Menachery V.D., L. Gralinski, H.D. Mitchell, K. Dinnon, Iii, S.R. Leist, B. Yount, and E. Mcanarney, et al. 2018. "Combination attenuation offers strategy for live-attenuated coronavirus vaccines." Journal of Virology 92, no. 17:e00710-18. PNNL-SA-134212. doi:10.1128/JVI.00710-18
Moghieb A.M., G. Clair, H.D. Mitchell, J. Kitzmiller, E.M. Zink, Y. Kim, and V.A. Petyuk, et al. 2018. "Time-resolved Proteome Profiling of Normal Lung Development." American Journal of Physiology-Lung Cellular and Molecular Physiology 315, no. 1:L11-L24. PNNL-SA-127218. doi:10.1152/ajplung.00316.2017
2017
Menachery V.D., H.D. Mitchell, A. Cockrell, L. Gralinski, B. Yount, R.L. Graham, and E. Mcanarney, et al. 2017. "MERS-CoV Accessory ORFs play key role for infection and pathogenesis." mBio 8, no. 4:Article No. e00665-17. PNNL-SA-126255. doi:10.1128/mBio.00665-17
Menachery V.D., L. Gralinski, H.D. Mitchell, K. Dinnon, Iii, S.R. Leist, B. Yount, and R.L. Graham, et al. 2017. "Middle East Respiratory Syndrome Coronavirus Nonstructural Protein 16 is Necessary for Interferon Resistance and Viral Pathogenesis." mSphere 2, no. 6:Article No. e00346-17. PNNL-SA-128149. doi:10.1128/mSphere.00346-17
Orellana R., G. Chaput, L. Markillie, H.D. Mitchell, M.J. Gaffrey, G. Orr, and K.M. Deangelis. 2017. "Multi-time series RNA-seq analysis of Enterobacter lignolyticusSCF1 during growth in lignin-amended medium." PLoS One 12, no. 10:e0186440. PNNL-SA-131719. doi:10.1371/journal.pone.0186440
2016
McDermott J.E., H.D. Mitchell, L. Gralinski, A.J. Eisfeld, L. Josset, A. Bankhead, and G. Neumann, et al. 2016. "The Effect of inhibition of PP1 and TNFa signaling on pathogenesis of SARS coronavirus." BMC Systems Biology 10, no. 1:93. PNNL-SA-118784. doi:10.1186/s12918-016-0336-6
Mitchell H.D., L. Markillie, W.B. Chrisler, M.J. Gaffrey, D. Hu, C.J. Szymanski, and Y. Xie, et al. 2016. "Cells Respond to Distinct Nanoparticle Properties with Multiple Strategies as Revealed by Single-Cell RNA-Seq." ACS Nano 10, no. 11:10173-10185. PNNL-SA-121323. doi:10.1021/acsnano.6b05452
2015
Vartanian K.B., H.D. Mitchell, S. Stevens, V.K. Conrad, J.E. McDermott, and M. Stenzel-Poore. 2015. "CpG preconditioning regulates miRNA expression that modulates genomic reprogramming associated with neuroprotection against ischemic injury." Journal of Cerebral Blood Flow and Metabolism 35, no. 2:257-266. PNWD-SA-10412. doi:10.1038/jcbfm.2014.193
2014
Aevermann B., B.E. Pickett, S. Kumar, E.B. Klem, S. Agnihothram, P.S. Askovich, and A. Bankhead, et al. 2014. "A Comprehensive Collection of Systems Biology Data Characterizing the Host Response to Viral Infection." Scientific Data 1. PNNL-SA-101269. doi:10.1038/sdata.2014.33
Eraso J.M., L.M. Markillie, H.D. Mitchell, R.C. Taylor, G. Orr, and W. Margolin. 2014. "The highly conserved MraZ protein is a transcriptional regulator in Escherichia coli." Journal of Bacteriology 196, no. 11:2053-2066. PNNL-SA-98128. doi:10.1128/JB.01370-13
Welkie D.G., X. Zhang, L.M. Markillie, R.C. Taylor, G. Orr, J.M. Jacobs, and K. Bhide, et al. 2014. "Transcriptomic and proteomic dynamics in the metabolism of a diazotrophic cyanobacterium, Cyanothece sp. PCC 7822 during a diurnal light-dark cycle." BMC Genomics 15. PNNL-SA-104956.
2013
2012
McDermott J.E., K.B. Vartanian, H.D. Mitchell, S. Stevens, A.P. Sanfilippo, and M. Stenzel-Poore. 2012. "Identification and Validation of Ifit1 as an Important Innate Immune Bottleneck." PLoS One 7, no. 6:e36465. PNNL-SA-82946. doi:10.1371/journal.pone.0036465