Staff information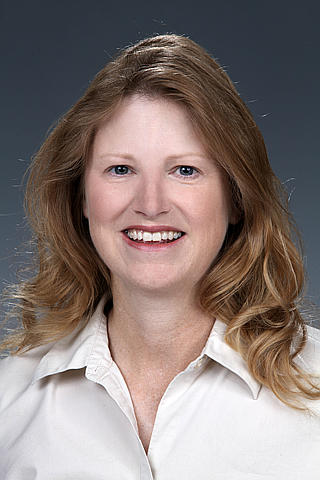 Krista Gaustad
Comp & Data Eng. Team 3
Software Engineer
Send Email
Biography
Krista is a senior software developer on the Atmospheric Radiation Measurement (ARM) program for which she is involved in a wide range of scientific data management activities. Most recently these have included leading an effort to develop an Interactive Software Development Environment to improve accessibility and usability of ARM archived netCDF data by automating data retrieval, transformation, and consolidation, and the development of a standard for the representation of ARM data quality information.
Early in her career at Pacific Northwest National Laboratory Krista was involved in a variety of projects in the areas of energy system research, power transmission and distribution analysis which included the application of ANNs, Fuzzy Logic, Expert Systems, and Object Oriented Programming to increase power system reliability, flexibility, and performance.
She shifted her focus to information technologies in 1995 serving as the database manager, and interface module developer for a real-time, wide-area network, decision support system before joining ARM in 1998.
Research Interests
Simplifying the accessibility and usability of scientific data.
Defining and documenting data quality in scientific data sets
Management of automated scientific data processes
Data provenance
Data uncertainty assessment
Education and Credentials
B. S. E. E. Electrical Engineering, Auburn University 1988
M. S. Electrical Engineering, Auburn University 1991
Affiliations and Professional Service
Association for Computing Machinery (ACM)
PNNL Publications
2018
Tang Q., S. Xie, Y. Zhang, T.J. Phillips, J.A. Santanello, D.R. Cook, and L.D. Riihimaki, et al. 2018. "Heterogeneity in Warm-Season Land-Atmosphere Coupling Over the U.S. Southern Great Plains." Journal of Geophysical Research: Atmospheres 123, no. 15:7867-7882. PNNL-SA-137429. doi:10.1029/2018JD028463
2017
Shippert T.R., and K.L. Gaustad. 2017. "An Architecture for Consolidating Multidimensional Time-Series Data onto a Common Coordinate Grid." Earth Science Informatics 10, no. 2:247-256. PNNL-SA-126775. doi:10.1007/s12145-016-0285-z
2014
Gaustad K.L., T.R. Shippert, B.D. Ermold, S.J. Beus, J.A. Daily, A. Borsholm, and K.M. Fox. 2014. "A Scientific Data Processing Framework for Time Series NetCDF Data." Environmental Modelling & Software 60. PNNL-SA-97472. doi:10.1016/j.envsoft.2014.06.005
2012
2011
McFarlane S.A., K.L. Gaustad, E.J. Mlawer, C.N. Long, and J. Delamere. 2011. "Development of a high spectral resolution surface albedo product for the ARM Southern Great Plains Central Facility." Atmospheric Measurement Techniques 4, no. 9:1713-1733. PNNL-SA-79416. doi:10.5194/amt-4-1713-2011
2010
Gaustad K.L., C.J. Flynn, S.J. Beus, and B.D. Ermold. 2010. "The Development of QC Standards for ARM Data Products." In Proceedings of the 19th ACM International Symposium on High Performance Distributed Computing, 548-553. New York, New York:ACM. PNNL-SA-71148. doi:10.1145/1851476.1851556
Xie S., R. McCoy, S.A. Klein, R.T. Cederwall, W.J. Wiscombe, E.E. Clothiaux, and K.L. Gaustad, et al. 2010. "ARM Climate Modeling Best Estimate Data - A new data product for climate modelers." Bulletin of the American Meteorological Society 91, no. 1:13-20. PNNL-SA-66188. doi:10.1175/2009BAMS2891.1
2007
Turner D.D., S.A. Clough, J.C. Liljegren, E.E. Clothiaux, K.E. Cady-Pereira, and K.L. Gaustad. 2007. "Retrieving Liquid Water Path and Precipitable Water Vapor from the Atmospheric Radiation Measurement (ARM) Microwave Radiometers." IEEE Transactions on Geoscience and Remote Sensing 45, no. 11 PT. 2:3680-3690. PNNL-SA-57254. doi:10.1109/TGRS.2007.903703
2006
Long C.N., T.P. Ackerman, K.L. Gaustad, and J.N. Cole. 2006. "Estimation of Fractional Sky Cover from Broadband Shortwave Radiometer Measurements." Journal of Geophysical Research. D. (Atmospheres) 111, no. D11:D11204, doi: 10.1029/2005JD006475. PNNL-SA-45598.