Page 21 of 278
Advanced Computing, Mathematics and Data
Staff Awards & Honors
March 2018
Encouraging Global Innovation
Xantheas will join Tokyo Tech's World Research Hub Initiative to focus on chemistry
Later this month, Sotiris Xantheas, a PNNL Laboratory Fellow and University of Washington-PNNL Distinguished Faculty Fellow, will head to Japan to assume his role as a visiting professor in Tokyo Institute of Technology's Institute of Innovative Research (IIR). Xantheas is among the inaugural class of researchers appointed under IIR's World Research Hub Initiative, known as WRHI. WRHI is a six-year program that recruits top-level international researchers as permanent or visiting scholars to facilitate interdisciplinary collaboration with Tokyo Tech aimed at enhancing Japan's efforts to embrace globalization.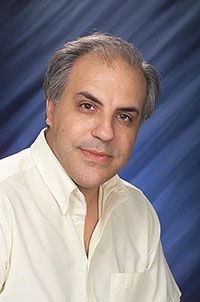 The WRHI currently features four international hub groups: Information and Artificial Intelligence Research Unit, Cutting-edge Cell Biology Research Unit, Social Implementation Research Unit, and Materials and Devices Research Unit. Xantheas is aligned to the Materials and Devices international hub.
Xantheas will spend about two weeks with Tokyo Tech researchers and the hub group, where he will initiate a research program examining the biological function of nicotine and serotonin in the human brain and body using experimental infrared spectroscopic measurements coupled with ab initio electronic structure calculations and molecular dynamics simulations.
In the pursuit of collaborative research, Xantheas is quite the globetrotter. In addition to his role at Tokyo Tech's WRHI, he received an award in 2017 from the Greek Diaspora Fellowship Program, co-managed by the Institute of International Education and the Fulbright Foundation, that took him to Democritus University of Thrace in Alexandroupoli as part a program designed to bring home Greece-born researchers to help support the country's scientific endeavors. In 2015, he was a Visiting Professor at the University of Göttingen, Germany, under a fellowship from the Alexander von Humboldt Foundation. In 2012, he served as a Visiting Fellow at Technische Universität München's Institute for Advanced Study in Garching, Germany.

Related:
---
Page 21 of 278