Page 28 of 278
Advanced Computing, Mathematics and Data
Staff Awards & Honors
January 2018
Young Adds New Outlook to the SIAM Committee on Science Policy
Recently, Stephen J. Young, a scientist with the ACMD Division Discrete Mathematics Team, was invited to join the Society for Industrial and Applied Mathematics Committee on Science Policy. The committee promotes applied mathematics research and the community by bringing together diverse appointees from among SIAM's membership to share their mathematical expertise with organizations that coordinate science policy or advocate for science funding. Young's three-year term began in January 2018.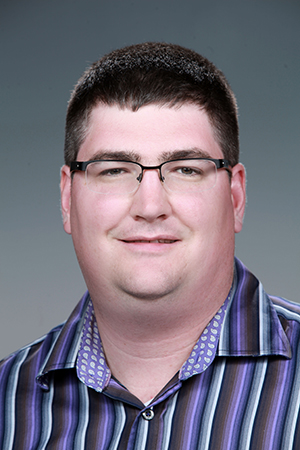 Stephen J. Young
In extending the invitation, Nicholas Higham, SIAM's current president, acknowledged that Young, who originally had applied for a science policy fellowship, was "ready to go straight into regular membership of the committee."
"It's an honor for Stephen to be granted this opportunity at SIAM," said Paul Bruillard, Discrete Mathematics Team Lead. "It means a great deal to know that someone will be representing discrete mathematics at SIAM and helping to shape math policies for years to come. Congratulations to Stephen."
In addition to supporting decision efforts, members of the SIAM Committee on Science Policy also provide information to other SIAM members and engage with policy makers by responding to external requests for information, advice, or recommendations to better inform how to apply mathematics research toward solving real-world problems of interest to government and industry.
Before joining Pacific Northwest National Laboratory in 2015, Young was an assistant professor in the Department of Mathematics at the University of Louisville. He currently is a reviewer for Mathematical Reviews and serves as a referee for more than a dozen different journals. In addition to SIAM, he also is an active member of the American Mathematical Society. Young earned his Master of Science in both Applied Mathematics and Operations Research and his doctorate in Algorithms, Combinatorics, and Optimization at the Georgia Institute of Technology.
---
Page 28 of 278