Page 513 of 559
Biological Sciences
Research Highlights
April 2006
PNNL Wins NCI Contract for Breast Cancer Biomarker Research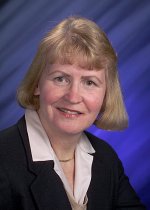 Contact:
Karin Rodland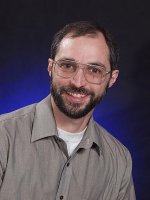 Contact:
Richard Zangar
Pacific Northwest National Laboratory's (PNNL's) innovative proteomics research and one-of-a-kind instrumentation is advancing the early detection of breast and other cancers. PNNL was recently awarded a 2-year, $1.6-million contract by the National Cancer Institute (NCI) to develop an antibody microarray or "cancer chip" capable of simultaneously assaying up to 50 different cancer biomarkers in a single test. The new project is part of the Early Detection Research Network (EDRN), a central component of NCI's biomarker discovery effort. A biomarker is any change in a biological system that conveys information about disease state, susceptibility, or exposure.
High-resolution image from a PNNL-developed prototype of a microarray cancer chip for diagnosing breast and other forms of cancer using small samples of blood. The heat diagram was developed in Rick Zangar's lab under one of two projects funded by the National Cancer Institute's Early Detection Research Network.
Full Image
(.jpg, 18kb)
The new EDRN project uses PNNL's capabilities in yeast surface display-based antibody selection (headed by Cheryl Baird and Keith Miller) and cancer biology (led by Karin Rodland). The objective is to optimize PNNL-developed antibodies directed against biomarkers identified by EDRN Biomarker Development collaborators across the country, then produce and distribute 1500 microarray chips (see figure) for clinical validation by EDRN Biomarker Reference Laboratories. Karin Rodland is project manager.
This is the second of two EDRN contracts awarded to PNNL. The first, for $2.2 million over 5 years, was awarded in 2004 to Rick Zangar to develop enzyme-linked immunosorbent assay (ELISA) microarrays to analyze multiple proteins in biological fluids. Understanding which proteins are useful as breast cancer markers is challenging because of the large variation in patterns of biomarker expression in healthy and diseased women. To determine biomarker patterns that accurately correlate with cancer, it is necessary to analyze samples from thousands of women. Zangar's team will analyze up to 2000 blood samples from women with and without breast cancer using proteomics. By analyzing this unprecedented number of samples, researchers can take into account otherwise confounding factors such as age, weight, and race and also determine if they can control biomarker variability across populations. Other team members are Susan Varnum, Don Daly, Amanda White, Nikki Bollinger, and Rachel Gonzalez.
In both projects, PNNL researchers draw upon a suite of novel technologies for identifying cancer biomarkers in blood and other biological samples. Customized mass spectrometers and innovative separations technologies at PNNL enable the collection of vast amounts of data on cancer-causing proteins that cannot be obtained today through conventional methods.
---
Page 513 of 559