Page 489 of 559
Biological Sciences
Research Highlights
October 2006
PNNL Staff Support Breast Cancer Research Awareness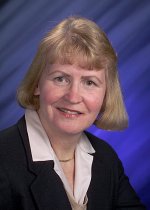 Contact: Karin Rodland
Pacific Northwest National Laboratory (PNNL) scientists Karin Rodland and Dick Smith spoke to Tri-Cities media October 2 about the research being done at PNNL in recognition of National Breast Cancer Awareness Month. A clip of the media coverage is available from KNDU TV News Broadcast.
Rodland, who is a licensed pilot, was also involved in a fund-raising flight for breast cancer Saturday, October 14 organized by the International Association of Women Pilots. This was featured in a Tri-City Herald article, and by KVEW-TV video clip. In addition, Rodland was the guest speaker at a breast cancer support group meeting at Good Shepherd Hospital in Hermiston October 12, on the topic "Breast Cancer Research: the Payoff in Early Detection."
Courtesy: Tri-City Herald; John Trumbo, reporter; Bob Brawdy, photo.
---
Page 489 of 559