What We Do
Project Work at the PNNL Portland Office
Projects developed and maintained by the Portland staff are varied and diverse. Here are just a few examples of the work we do.
Building America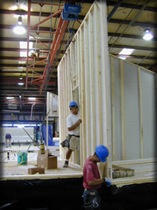 Building America encourages the use of innovative techniques and technologies to create energy efficient homes and reduce construction time and waste. Building America considers the interaction between architects, community planners, contractors, and engineers to develop methods by which these diverse groups can come together and work as a team. This allows energy-saving strategies to be incorporated into a building from the earliest stages of development. Recent projects include the development of portable classrooms and the first HUD-code approved SIPS (Structurally Insulated Panel) home. Other work includes a series of Best Practices guides based on climate zones.
---
Energy Technology Integration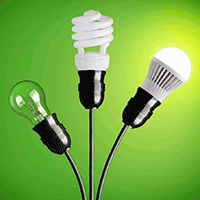 The Energy Technology Integration Team helps clients understand and address the challenges and issues associated with the performance, adoption, and deployment of new energy related technologies, resulting in faster and stronger market acceptance. Key focus areas served by the team include: third-party technology impact assessments, renewable energy assessments, energy efficiency assessments, software development for technology deployment, and best practice guidance for contractors, home owners, and other stakeholders.
---
Energy Economics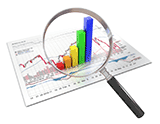 PNNL is nationally recognized for its experience and expertise in analyzing complex socioeconomic and environmental issues on a regional, national, and global scale. We conduct macro- and micro-economic analysis, forecasting and product market penetration analysis. Impact analysis of policies and technology insertion help policy makers examine possible future interactions of important economic variables under various policy scenarios. We are equipped and experienced at using the latest computer modeling tools that include computable general equilibrium models, input-output models and mixed econometric models.
---
Advanced Lighting Research
The Advanced Lighting Research team develops projects designed to speed commercial introduction of new energy efficient technologies and products. Staff work closely with large volume buyers and manufacturers, identifying potential improvements, conducting performance tests, soliciting competitive proposals, and promoting efficient products through information dissemination and technology demonstrations. Current and past projects include sub-compact fluorescent light bulbs, recessed residential downlights, commercial unitary air conditioners, washing machines, apartment-size refrigerators, reflector-type compact fluorescent lamps, heat pump water heaters, and solid state lighting.
---
Hydrologic Uncertainty in Nuclear Reactor Evaluations
Current guidance emphasizes a deterministic and conservative approach to hydrologic modeling in the review of applications for new nuclear commercial power reactors. Using typical site characterization data, examples were developed to illustrate how hydrologic uncertainty can be evaluated and used to inform regulatory decisions. Even relatively simple approaches to uncertainty evaluation can improve estimates of risk, while demonstrating an understanding of the site hydrology, and providing evidence of due diligence in the review of facility safety and environmental impact.
---
Renewable Energy Analysis and Implementation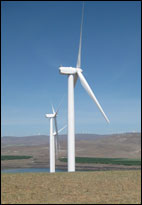 The U.S. Department of Defense is required to implement cost-effective renewable energy projects to meet federal and agency goals. This is achieved through analysis of available resources to the various installations, applicable technologies, project economics, regulatory issues, and mission impacts. These and other factors are used to identify feasible projects, which then enter the implementation process. Project implementation requires working closely with stakeholders to make sure that project details are fully defined, regulations are met, and quality project partners are utilized.
---
Turbine Survival Program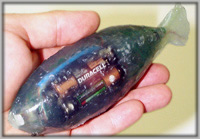 The Turbine Survival Program uses both live and artificial 'sensor' fish to determine travel routes and injury rates of fish when passing through turbines on the Columbia River. The test data may be used to help modify turbines so that more fish, particularly endangered species, are given the chance to successfully maneuver through these massive, often deadly, machines.