Responding to the Challenge
The Department of Energy — Office of Environmental Management (DOE-EM) has the largest cleanup program in the world, involving over a million acres in 13 states. DOE-EM is responsible for 40 million cubic meters of contaminated soil and 1.7 trillion gallons of contaminated groundwater in highly diverse environments that are contaminated with radionuclides, metals, and organics. Although EM has made significant progress in its restoration efforts at sites such as Fernald and Rocky Flats, many of the remaining challenges are the most complex ever encountered by the subsurface science community, especially at larger sites such as Hanford, Oak Ridge, and Savannah River.
To meet our challenges, we operate under a business model that effectively incorporates innovative technologies and approaches into the current site baselines. We ensure timely delivery of technologies to reduce the legacy footprint through the following: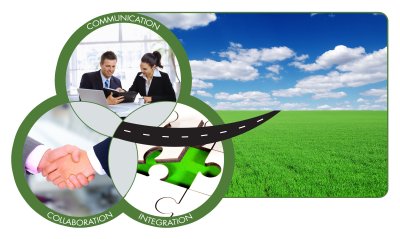 integration among DOE Headquarters and Field Offices, site contractors, and the research community to emphasize the need to rework the "seams" between each stage of development;
collaboration between the technical communities of practice developing the solutions with those regulating and passing judgment to allow sharing of risk and success;
communication with the stakeholders, development community, and contractors charged with the implementation of solutions.
The Program develops state-of-the-art scientific strategies and tools that translate our evolving understanding of contaminant fate and transport into reduced uncertainties and risks, and better estimates for remediation time and costs.
Scientific Opportunities to Reduce Risk in Groundwater and Soil Remediation Flier