Staff information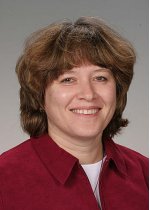 Julia Laskin
Chemical Physics & Analysis
Laboratory Fellow
Pacific Northwest National Laboratory
PO Box 999
MSIN: K8-88
Richland, WA 99352
Send Email
Research Interests
Fundamental aspects of activation and dissociation of complex molecular ions in tandem mass spectrometry. Ion activation and dissociation constitute the scientific basis underlying tandem mass spectrometry, one of the most important analytical methods developed in the last century. We use a combination of experimental studies of collisional activation and dissociation of complex molecules in a Fourier transform ion cyclotron resonance mass spectrometer with RRKM modeling to determine the internal energy distribution of excited ions and the energetics and dynamics of dissociation for the ion of interest.
Soft-landing of mass selected ions on surfaces allows us to explore fundamental aspects of ion-surface interactions relevant to a broad range of scientific disciplines including biology, materials science, mass spectrometry, imaging and spectroscopy. Exposure of surfaces to ions of known mass and composition presents a highly specific approach for surface modification and preparation of novel materials. In addition these studies allow us to obtain molecular level understanding of interactions of biomolecules with hydrophilic and hydrophobic surfaces in living systems.
Characterization of chemical composition of secondary organic aerosols (SOA). In particular, we are interested in understanding kinetics and mechanisms of formation of large organic polymers that constitute a significant fraction of SOA, identification of their chemical structure, and studying the effect of these polymers on physical properties of aerosols relevant to climate change.
Education and Credentials
M.Sc. 1990 from Leningrad Polytechnical Institute, Russia
Ph.D 1998 from the Hebrew University of Jerusalem, Israel.
Affiliations and Professional Service
American Chemical Society
American Society for Mass Spectrometry
American Vacuum Society
Awards and Recognitions
Biemann Medal, American Society for Mass Spectrometry, 2008
DOE's Office of Science Early Career Scientist and Engineer Award, 2007
M.T. Thomas Award for outstanding postdoctoral achievement, 2002
Award of the Farkas Center for Light Induced Processes, The Hebrew University of Jerusalem, 1997
Excellence Award of the Israel Chemical Society, 1996
Sara Wolf Foundation Award in Physical Chemistry, The Hebrew University of Jerusalem, 1995
PNNL Publications
2015
2014
2013
2012
2011
2010
2009
2008
2007
2006
2005
2004
2003
Laskin J

, JH Futrell, and AK Shukla. 2003.

"Surface-Induced Dissociation of Peptide Ions: Kinetics and Dynamics."

Journal of the American Society for Mass Spectrometry

14

(12):1340-1347.
2002
Nesatyy VJ, and

J Laskin

. 2002.

""Dissociation of Noncovalent Protein Complexes by Triple Quadrupole Tandem Mass Spectrometry: Comparison of Monte Carlo Simulation and Experiment"."

International Journal of Mass Spectrometry

221

(3):245-262.
2001
2000