With multidisciplinary expertise spanning technical pillars of high-performance computing, data science, and computational mathematics, we work toward building computational capabilities that position PNNL as a computing powerhouse. We also focus on enhancing the Science of Computing to achieve high-performance, power-efficient, and reliable computing at extreme scales for a spectrum of scientific endeavors that address significant problems of national interest, especially among PNNL's core pursuits—energy, the environment, national security, and fundamental science.
---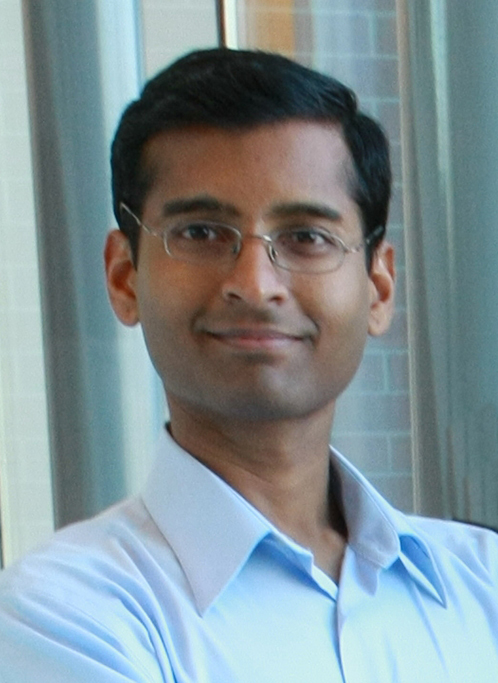 Sriram Krishnamoorthy, a research scientist and the System Software and Applications Team Leader in PNNL's High Performance Computing group, recently joined the editorial group of the Journal of Parallel and Distributed Computing, an international publication that features original research and review articles focused on parallel processing and distributed computing research. Krishnamoorthy now is part of the 66-member, international associate editorial team, featuring diverse representatives from DOE national laboratories, academia, and industry.
---
The recently launched Center for Advanced Technology Evaluation, dubbed CENATE, at PNNL is a first-of-its-kind computing proving ground. Before setting the next-generation, extreme-scale supercomputers to work solving some of the nation's biggest problems, CENATE's evaluation of early technologies to predict their overall potential and guide their designs will help hone future technology, systems, and applications before these high-cost machines make it to production.
---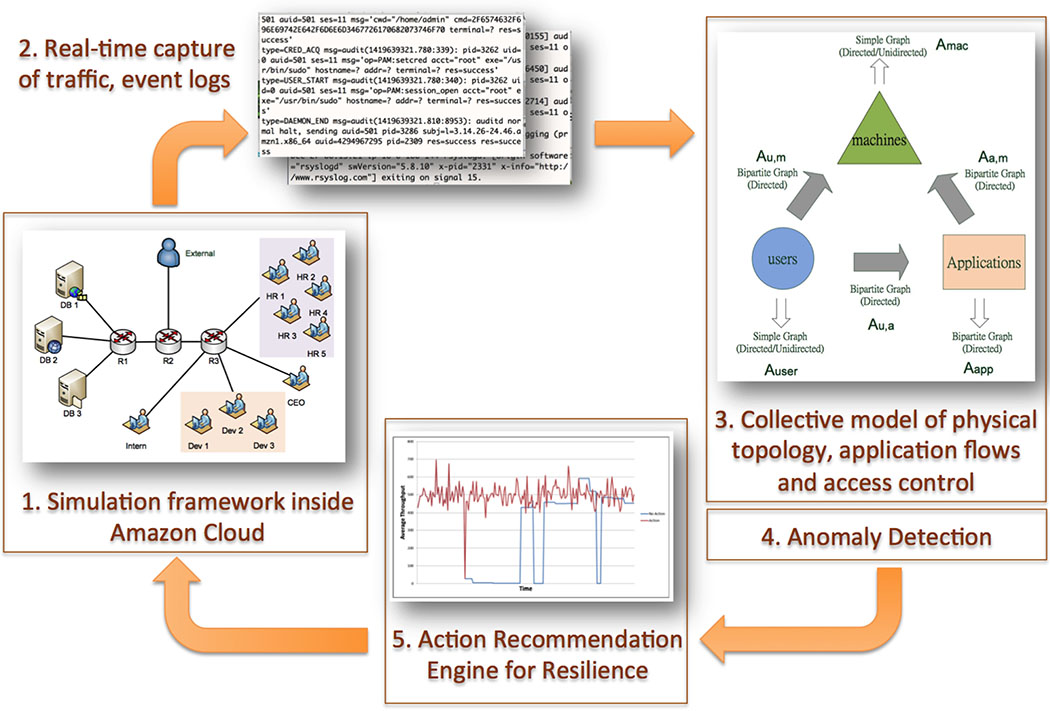 In Action Recommendation for Cyber Resilience, a PNNL-led team of computer scientists and mathematicians showcases the advantages of using a graph-based approach for reasoning about computing system resiliency. Their work aims to mitigate targeted cyber attacks that can disastrously impede proper operations of computing services and systems. The work will be featured as both a workshop paper and demonstration at the 22nd ACM Conference on Computer and Communications Security, where the demo will model the cyber enterprise of a fictional small e-commerce company in both a software simulation and inside the Amazon Cloud.
---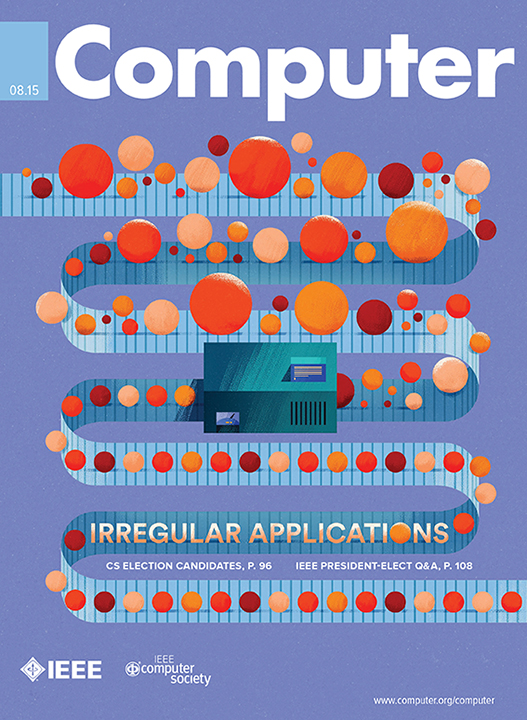 The August 2015 issue of Computer, focused on "Irregular Applications," owes its editorial direction to two guest editors: Antonino Tumeo, of ACMD Division's HPC group, and John Feo, who recently rejoined PNNL as the new co-director of the Northwest Institute for Advanced Computing. In the issue, Tumeo and Feo take a holistic look at irregular behaviors in computing systems at all layers of the software and hardware stack. They also provided the magazine's introduction and selected the featured articles, including one co-authored by Mahantesh Halappanavar, from ACMD Division's Data Sciences group.
---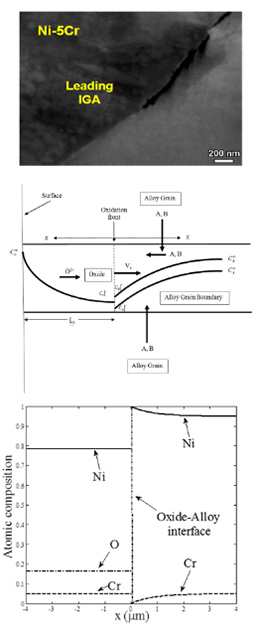 To prevent metal alloy failures, it helps to understand the atomic-level kinetics and mechanisms causing intergranular—between the grains—oxidation that can lead to material fatigue and cracking. In work examining intergranular attack of alloys under hydrothermal conditions, PNNL scientists from ACMD Division's Computational Mathematics group, Physical Sciences Division, and Energy and Environment Directorate developed a mathematical model that directly compares with experimental data in predicting how fast oxygen penetrates binary alloys and the resulting element depletion that can initiate material failures. The insights into oxidation mechanisms at the atomic level revealed by their work provide a new perspective on ways to improve materials durability.
---