Staff information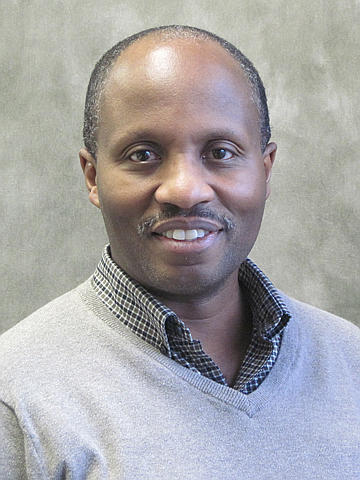 Siwa Msangi
Human-Earth Sys Sci: Analysis
Economist
Send Email
Biography
Siwa is an economist within the Human-Earth Systems Science Analysis team of PNNL's Joint Global Change Research Institute (JGCRI). He joined JGCRI-PNNL in late 2019, after serving as a short-term consultant for the World Bank's Independent Evaluation Group. Prior to that, he was a Senior Research Fellow in the Environment and Production Technology Division of the International Food Policy Research Institute (IFPRI), and worked under IFPRI's research theme on natural resource management (until 2018). Siwa had joined IFPRI in August 2004 as a post-doctoral fellow, after obtaining his degree in Agricultural & Resource Economics at the University of California at Davis. Siwa's main research interests are in modeling agricultural (crop, livestock & fish) production systems, and how they evolve with demand under different environmental and socio-economic drivers. Siwa uses a combination of macro- and micro-economic modeling approaches to connect these market forces to trade, nutrition, poverty and resource sustainability.
Research Interests
Water Resource Economics & Policy
Agricultural Production, Markets and Policy
Economics of Biofuels and Bioenergy
Livestock & Fisheries Economics
Development Economics
Dynamic Economic Methods
Education and Credentials
University of California, Davis, PhD, Agricultural and Resource Economics (2004)
Stanford University, MA International Development Policy (1997)
Stanford University, BSc. Chemical Engineering (1995)
Affiliations and Professional Service
American Applied Economics Association
Association of Environment and Resource Economics
International Association of Agricultural Economists
Northeast Agricultural and Resource Economics Association
Awards and Recognitions
"Quality of Research Discovery Award" of the American Agricultural Economics Association [for paper ' Intertemporal Preferences for Resource Allocation' AJAE 87(4): 969-983] presented at the annual American Agricultural Economics Association Meeting, 22-26 July 2006, Long Beach, California.
"Honorable Mention Recipient" PhD Dissertation Award, in the Field of Water Policy and Socioeconomics [title: " Managing Groundwater in the Presence of Asymmetry: Three Essays" ] Awarded,19 July 2006, Santa Fe, New Mexico, by The University Council on Water Resources.
PNNL Publications
2022
Msangi S.M., and M.I. Hejazi. 2022. "How Stable is the Stabilization Value of Groundwater? Examining the Behavioral and Physical Determinants." Water Resources and Economics 38. PNNL-SA-156872. doi:10.1016/j.wre.2022.100195
Sampedro Martinez de Estivariz J., G.C. Iyer, S.M. Msangi, S.T. Waldhoff, M.I. Hejazi, and J.A. Edmonds. 2022. "Implications of Different Income Distributions for Future Residential Energy Demand in the U.S." Environmental Research Letters 17, no. 1:Art. No. 014031. PNNL-SA-157121. doi:10.1088/1748-9326/ac43df