Presentation: Demand for Clean Technologies in Washington State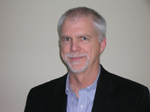 Thomas MacLean, Ph.D.
Puget Sound Energy
www.pse.com
Tom serves as the Manager of Customer Renewable Energy Programs, within the Energy Efficiency Services division at Puget Sound Energy. The programs under Tom's management include:
The Green Power Program for customers who want to purchase additional renewable energy,
The Net Metering and Production Metering programs for customers who produce renewable energy which is net metered and receives a state supported production payment, and
The Customers Renewables Program which promotes the use of small scale renewable energy resources.
Tom's work also includes assisting customer-generators with their plans, and providing input to the policy teams regarding various proposals.
Previously Tom served in the Integrated Resource Planning group of the Energy Resources department with responsibilities for long term modeling, development of the biennial Integrated Resource Plan, and public policy analysis.
Tom has represented the company on resource planning issues at the Washington Utilities and Transportation Commission, the Northwest Power and Conservation Council, the National Association of Regulatory Commissions, and with policy makers in Washington, D.C. and Olympia.