Staff information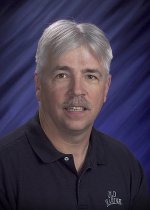 Kevin Widener
Atmospheric Radiation Measurement Program
Engineer
Send Email
Biography
I joined the Pacific Northwest National Laboratory (PNNL) in 1984. My areas of specialization and interest include millimeter wave radar, meteorological instrumentation, remote sensing, microprocessor technology, digital electronics, analog electronics, and automatic control theory. I also have extensive project management experience with projects up to $5M. I am currently the leader for the Atmospheric Radiation Measurement (ARM) Program's Radar Group.
I served in the U.S. Marine Corps for four years followed by six years in the U.S. Naval Reserve as an Engineering Duty Officer.
Research Interests
Millimeter wave cloud radars
Atmospheric science instrumentation
Remote site field deployments
Education and Credentials
BSEE, Washington State University, 1984
Affiliations and Professional Service
Institute of Electrical and Electronic Engineers, Senior Member
American Meteorological Society, Member
American Geophysical Society, Member
Engineers Without Borders, Member
Awards and Recognitions
1991 Tri City Engineer of the Year
PNNL Publications
2011
Protat A, D Bouniol, EJ O'Connor, HK Baltink, J Verlinde, and

KB Widener

. 2011.

"CloudSat as a Global Radar Calibrator."

Journal of Atmospheric and Oceanic Technology

28

(3):445-452.

doi:10.1175/2010JTECHA1443.1
2007
Kollias P, EE Clothiaux, MA Miller, E Luke, KL Johnson, KP Moran,

KB Widener

, and BA Albrecht. 2007.

"The Atmospheric Radiation Measurement Program Cloud Profiling Radars: Second-Generation Sampling Strategies, Processing, and Cloud Data Products."

Journal of Atmospheric and Oceanic Technology

24

(7):1199-1214.

doi:10.1175/JTECH2033.1
2004
Ivey M, LJ Jones, WM Porch, ML Apple, and

KB Widener

. 2004.

"Long-Term Operation Of Ground-Based Atmospheric Sensing Systems In The Tropical Western Pacific."

In

Proceedings of the SPIE: Atmospheric and Environmental Remote Sensing Data Processing and Utilization: an End-to-End System Perspective

,

vol. 5548,

ed. Hung-Lung A. Huang, Hal J. Bloom,

pp. 149-163

. SPIE , Bellingham, WA.

doi:10.1117/12.557198

Widener KB,

AS Koontz

, KP Moran, KA Clark, C Chander, MA Miller, and KL Johnson. 2004.

"MMCR Upgrades: Present Status and Future Plans."

In

Proceedings of the Fourteenth Atmospheric Radiation Measurement (ARM) Science Team Meeting, March 22-26, 2004, Albuquerque, New Mexico

. U.S. Department of Energy, Washington DC.