Staff information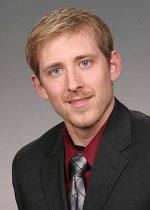 Jason Tomlinson
Atmospheric Measurement & Data Sciences
Scientist
Pacific Northwest National Laboratory
PO Box 999
MSIN: K4-28
Richland, WA 99352
Send Email
Biography
Jason Tomlinson's primary area of research is the interaction between aerosols and clouds and the resulting effect on the climate. He is a payload scientist for the U.S. Department of Energy's Atmospheric Radiation Measurement (ARM) Aerial Facility (AAF). That program obtains airborne measurements to answer key science questions in support of aerosol, cloud, and climate research.
Research Interests
Aerosol-cloud-climate interactions
Education and Credentials
B.S. in Physics and Meteorology, Valparaiso University, Indiana
Ph.D. in Atmospheric Sciences, Texas A&M University
Affiliations and Professional Service
Interagency Coordinating Committee for Airborne Geoscience Research and Applications
American Meteorological Society, Member
American Geophysical Union, Member
American Association for Aerosol Research, Member
PNNL Publications
2015
2014
2013
2012
2011
2010
2009
2008
Selected Publications
2008
DeCarlo, PF, EJ Dunlea, JR Kimmel, AC Aiken, D Sueper, J Crounse, PO Wennberg, L Emmons, Y Shinozuka, A Clarke, J Zhou, J. Tomlinson, DR Collins, D Knapp, AJ Weinheimer, DD Montzka, T Campos, and JL Jimenez. 2008. "Fast airborne aerosol size and chemistry measurements with the high resolution aerosol mass spectrometer during the MILAGRO Campaign." Atmos. Chem. Phys. 8: 4027-4048.
2007
Tomlinson, JM, R Li, and DR Collins. 2007. "Physical and chemical properties of the aerosol within the southeastern Pacific marine boundary layer." J. Geophys. Res., 112, D12211, doi:10.1029/2006JD007771
2004
Kollias P, CW Fairall, P Zuidema, J Tomlinson, GA Wick. 2004. "Observations of marine stratocumulus in SE Pacific during the PACS 2003 cruise." Geophys. Res. Lett. 31: Art. L22110, doi:10.1029/2004GL020751