Staff information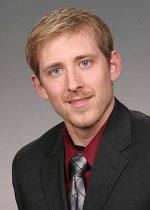 Jason Tomlinson
ARM Aerial Facility
Scientist
Pacific Northwest National Laboratory
PO Box 999
MSIN: K4-28
Richland, WA 99352
509/375-2715
Send Email
Biography
Jason Tomlinson's primary area of research is the interaction between aerosols and clouds and the resulting effect on the climate. He is a payload scientist for the U.S. Department of Energy's Atmospheric Radiation Measurement (ARM) Aerial Facility (AAF). That program obtains airborne measurements to answer key science questions in support of aerosol, cloud, and climate research.
Research Interests
Aerosol-cloud-climate interactions
Education and Credentials
B.S. in Physics and Meteorology, Valparaiso University, Indiana
Ph.D. in Atmospheric Sciences, Texas A&M University
Affiliations and Professional Service
Interagency Coordinating Committee for Airborne Geoscience Research and Applications
American Meteorological Society, Member
American Geophysical Union, Member
American Association for Aerosol Research, Member
PNNL Publications
2014
Rosenfeld D, R Chemke, K Prather, K Suski, JM Comstock,

B Schmid

, JM Tomlinson, and H Jonsson. 2014.

"Polluting of Winter Convective Clouds upon Transition from Ocean Inland Over Central California: Contrasting Case Studies."

Atmospheric Research

135-136

:112-127.

doi:10.1016/j.atmosres.2013.09.006
2013
Creamean J, K Suski, D Rosenfeld, A Cazorla, PJ DeMott, RC Sullivan, AB White, FM Ralph, P Minnis,

JM Comstock

, JM Tomlinson, and K Prather. 2013.

"Dust and Biological Aerosols from the Sahara and Asia Influence Precipitation in the Western US."

Science

339

(6127):1572-1578.

doi:10.1126/science.1227279

Leen B, XY Yu, M Gupta, DS Baer, JM Hubbe, CD Kluzek, JM Tomlinson, and

MR Hubbell, II

. 2013.

"Fast In Situ Airborne Measurement of Ammonia Using a Mid-Infrared Off-Axis ICOS Spectrometer."

Environmental Science & Technology

47

(18):10446-10453.

doi:10.1021/es401134u
2012
Kassianov EI

, D Chand, LK Berg, JD Fast, JM Tomlinson, R Ferrare, CA Hostetler, and J Hair. 2012.

"Multi-year Satellite and Surface Observations of AOD in support of Two-Column Aerosol Project (TCAP) Field Campaign."

In

Remote Sensing of Clouds and the Atmosphere XVII; and Lidar Technologies, Techniques, and Measurements for Atmospheric Remote Sensing VIII, September 24-27, 2012, Edinburgh, United Kingdom. Proceedings of the SPIE

,

vol. 8534,

ed. EI Kassianov, et al,

p. Paper No. 853407

. SPIE Publishing, Bellingham, WA.

doi:10.1117/12.977862

Pekour MS

, B Schmid, D Chand, JM Hubbe, CD Kluzek, DA Nelson, JM Tomlinson, and DJ Cziczo. 2012.

"Development of a new airborne humidigraph system."

Aerosol Science and Technology

47

(2):201-207.

doi:10.1080/02786826.2012.741274

Vogelmann AM, G McFarquhar, JA Ogren, DD Turner, JM Comstock, G Feingold, CN Long, H Jonsson, A Bucholtz, DR Collins, GS Diskin, H Gerber, P Lawson, R Woods, E Andrews, HJ Yang, CJ Chiu, D Hartsock, JM Hubbe, C Lo, A Marshak, J Monroe,

SA McFarlane

, B Schmid, JM Tomlinson, and T Toto. 2012.

"RACORO Extended-Term Aircraft Observations of Boundary-Layer Clouds."

Bulletin of the American Meteorological Society

93

(6):861-878.
Zaveri RA, WJ Shaw, DJ Cziczo, B Schmid, R Ferrare, ML Alexander, M Alexandrov, RJ Alvarez, WP Arnott, D Atkinson, S Baidar, RM Banta, JC Barnard, J Beranek, LK Berg, FJ Brechtel, WA Brewer, JF Cahill, B Cairns, CD Cappa, D Chand, S China, JM Comstock, MK Dubey, RC Easter, Jr, MH Erickson, JD Fast, C Floerchinger, BA Flowers, E Fortner, JS Gaffney, MK Gilles, K Gorkowski, WI Gustafson, Jr, MS Gyawali, J Hair, M Hardesty, JW Harworth, SC Herndon,

N Hiranuma

, CA Hostetler, JM Hubbe, JT Jayne, H Jeong, BT Jobson, EI Kassianov, LI Kleinman, CD Kluzek, B Knighton, KR Kolesar, C Kuang, A Kubatova, AO Langford, A Laskin, NS Laulainen, RD Marchbanks, C Mazzoleni, F Mei, RC Moffet, DA Nelson, M Obland, H Oetjen, TB Onasch, I Ortega, M Ottaviani, MS Pekour, KA Prather, JG Radney, R Rogers, SP Sandberg, A Sedlacek, C Senff, G Senum, A Setyan, JE Shilling, MKB Shrivastava, C Song, SR Springston, R Subramanian, K Suski, JM Tomlinson, RM Volkamer, HA Wallace, J Wang, AM Weickmann, DR Worsnop, XY Yu, A Zelenyuk, and Q Zhang. 2012.

"Overview of the 2010 Carbonaceous Aerosols and Radiative Effects Study (CARES)."

Atmospheric Chemistry and Physics

12

(16):7647-7687.

doi:10.5194/acp-12-7647-2012
2011
Duplissy J, PF DeCarlo, J Dommen, MR Alfarra, A Metzger, I Barmpadimos, ASH Prevot, E Weingartner, T Tritscher, M Gysel, A Aiken, JL Jimenez, MR Canagaratna, DR Worsnop, DR Collins,

JM Tomlinson

, and U Baltensperger. 2011.

"Relating hygroscopicity and composition of organic aerosol particulate matter."

Atmospheric Chemistry and Physics

11

(3):1155-1165.

doi:10.5194/acp-11-1155-2011

McFarquhar G,

B Schmid

, A Korolev, JA Ogren, PB Russell, JM Tomlinson, DD Turner, and WJ Wiscombe. 2011.

"Airborne Instrumentation Needs for Climate and Atmospheric Research."

Bulletin of the American Meteorological Society

92

(9):1193-1196.

doi:10.1175/2011BAMS3180.1

McFarquhar G, SJ Ghan, J Verlinde, A Korolev, JW Strapp, B Schmid, JM Tomlinson, M Wolde, SD Brooks, DJ Cziczo, MK Dubey, PhD, J Fan, CJ Flynn, I Gultepe, JM Hubbe, MK Gilles, A Laskin, P Lawson, WR Leaitch, PS Liu, X Liu, D Lubin, C Mazzoleni, AM Macdonald, RC Moffet, H Morrison, M Ovchinnikov, MD Shupe, DD Turner, S Xie,

A Zelenyuk

, K Bae, M Freer, and A Glen. 2011.

"Indirect and Semi-Direct Aerosol Campaign: The Impact of Arctic Aerosols on Clouds ."

Bulletin of the American Meteorological Society

92

(2):183 - 201.

doi:10.1175/2010BAMS2935.1
2010
Roberts GC, DA Day, LM Russell, EJ Dunlea, JL Jimenez,

JM Tomlinson

, DR Collins, Y Shinozuka, and AD Clarke. 2010.

"Characterization of particle cloud droplet activity and composition in the free troposphere and the boundary layer during INTEX-B."

Atmospheric Chemistry and Physics

10

(14):6627-6644.

doi:10.5194/acp-10-6627-2010
2009
Dunlea EJ, P DeCarlo, A Aiken, J Kimmel, RE Peltier, RJ Weber,

JM Tomlinson

, DR Collins, Y Shinozuka, CS McNaughton, SG Howell, AD Clarke, L Emmons, E Apel, GG Pfister, A van Donkelaar, RV Martin, DB Millet, CL Heald, and JL Jimenez. 2009.

"Evolution of Asian aerosols during transpacific transport in INTEX-B ."

Atmospheric Chemistry and Physics

9

(19):7257-7287 .
Jimenez JL, MR Canagaratna, NM Donahue, ASH Prevot, Q Zhang, JH Kroll, PF DeCarlo, JD Allan, H Coe, NL Ng, A Aiken, KS Docherty, IM Ulbrich, AP Grieshop, AL Robinson, J Duplissy, JD Smith, KR Wilson, VA Lanz, C Hueglin, YL Sun, J Tian, A Laaksonen, T Raatikainen, J Rautiainen, P Vaattovaara, M Ehn, M Kulmala,

JM Tomlinson

, DR Collins, MJ Cubison, EJ Dunlea, JA Huffman, TB Onasch, MR Alfarra, PI Williams, K Bower, Y Kondo, J Schneider, F Drewnick, S Borrmann, S Weimer, K Demerjian, D Salcedo, L Cottrell, R Griffin, A Takami, T Miyoshi, S Hatakeyama, A Shimono, JY Sun, YM Zhang, K Dzepina, J Kimmel, D Sueper, JT Jayne, SC Herndon, A Trimborn, LR Williams, EC Wood, AM Middlebrook, CE Kolb, U Baltensperger, and DR Worsnop. 2009.

"Evolution of Organic Aerosols in the Atmosphere."

Science

326

(5959):1525-1529.

doi:10.1126/science.1180353
2008
Wood R, KK Comstock, CS Bretherton, C Cornish,

JM Tomlinson

, DR Collins, and C Fairall. 2008.

"Open cellular structure in marine stratocumulus sheets."

Journal of Geophysical Research. D. (Atmospheres)

113

(D12):Art. No. D12207.

doi:10.1029/2007JD009371
Selected Publications
2008
DeCarlo, PF, EJ Dunlea, JR Kimmel, AC Aiken, D Sueper, J Crounse, PO Wennberg, L Emmons, Y Shinozuka, A Clarke, J Zhou, J. Tomlinson, DR Collins, D Knapp, AJ Weinheimer, DD Montzka, T Campos, and JL Jimenez. 2008. "Fast airborne aerosol size and chemistry measurements with the high resolution aerosol mass spectrometer during the MILAGRO Campaign." Atmos. Chem. Phys. 8: 4027-4048.
2007
Tomlinson, JM, R Li, and DR Collins. 2007. "Physical and chemical properties of the aerosol within the southeastern Pacific marine boundary layer." J. Geophys. Res., 112, D12211, doi:10.1029/2006JD007771
2004
Kollias P, CW Fairall, P Zuidema, J Tomlinson, GA Wick. 2004. "Observations of marine stratocumulus in SE Pacific during the PACS 2003 cruise." Geophys. Res. Lett. 31: Art. L22110, doi:10.1029/2004GL020751