Staff information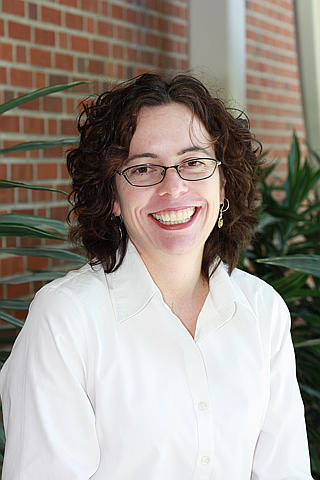 Nancy Washton
Interfacial Sciences & Simulation
Chemist
Pacific Northwest National Laboratory
PO Box 999
MSIN: K8-98
Richland, WA 99352
Send Email
Biography
Dr. Washton is the capability lead for NMR and EPR, and provides scientific and technical expertise and leadership in support of EMSL's user program, strategy and scientific productivity. Washton works on coupling NMR with computational chemistry and bioinformatics to provide users with an integrated system for identifying unknowns and making predictions of NMR parameters and species based on computational and simulation data.
Washton specializes in solid-state nuclear magnetic resonance (ssNMR) and studies of surface reactivity in complex oxide systems and their interfaces. Applies ssNMR to study the reactivity of clays and aluminosilicate minerals (e.g., feldspars), natural and synthetic glass and fiberglass materials, and many metal oxide systems, including the interactions between metal oxides and organic matter in soils and atmospheric particles.
Education and Credentials
Ph.D., Chemistry, Penn State University, University Park, PA, 2007
B.S., Chemistry, University of Nevada, Las Vegas, NV, 2001
Affiliations and Professional Service
American Chemical Society
PNNL Publications
2019
2018
Reardon P.N., E.D. Walter, C.L. Marean-Reardon, C.W. Lawrence, M.W. Kleber, and N.M. Washton. 2018. "Carbohydrates Protect Protein Against Abiotic Fragmentation By Soil Minerals." Scientific Reports 8. PNNL-SA-132243. doi:10.1038/s41598-017-19119-7
Sihvonen S.K., K.A. Murphy, N.M. Washton, M. Altaf, K.T. Mueller, and M.A. Freedman. 2018. "Effect of Acid on Surface Hydroxyl Groups on Kaolinite and Montmorillonite." Zeitschrift fur Physikalische Chemie--International Journal of Research in Physical Chemistry and Chemical Physics 232, no. 3:409-430. PNNL-SA-117605. doi:10.1515/zpch-2016-0958
Weaver J.L., C.Z. Soderquist, N.M. Washton, P.L. Gassman, E.D. Walter, M.E. Bowden, and W.W. Lukens, et al. 2018. "Challenges and Solutions for Handling and Characterizing Alkali-Tc-Oxide Salts." MRS Advances 3, no. 21:1191-1200. PNNL-SA-130916. doi:10.1557/adv.2018.165
2017
2016
2015
2014
Levitskaia T.G., B.M. Rapko, A. Anderson, J.M. Peterson, S. Chatterjee, E.D. Walter, and H.M. Cho, et al. 2014. Speciation and Oxidative Stability of Alkaline Soluble, Non-Pertechnetate Technetium. PNNL-23654; EMSP-RPT-024 Rev0. Richland, WA: Pacific Northwest National Laboratory. Speciation and Oxidative Stability of Alkaline Soluble, Non-Pertechnetate Technetium
Mueller K.T., R.L. Sanders, and N.M. Washton. 2014. "Clay Minerals." In eMagRes, edited by R Wasylishen, DM Grant and RK Harris. 13-28. Hoboken, New Jersey:Wiley Interscience. PNNL-SA-101698.
2013
2012
Sanders R.L., N.M. Washton, and K.T. Mueller. 2012. "Atomic-level studies of the depletion in reactive sites during clay mineral dissolution." Geochimica et Cosmochimica Acta 92. PNNL-SA-76711. doi:10.1016/j.gca.2012.05.038
2011