Staff information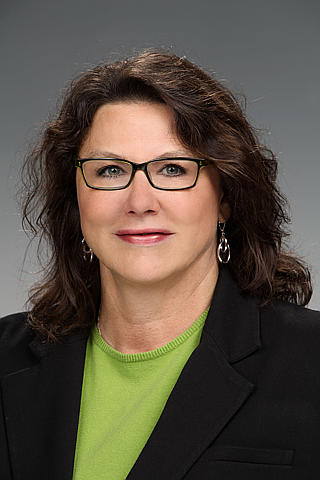 Sherry Cady
Environmental Dynamics & Simulations
Earth Scientist
Pacific Northwest National Laboratory
Sequim Marine Research Operations
1529 West Sequim Bay Road
Sequim, WA 98382
Send Email
Biography
Sherry L. Cady is an expert on how microbes and their organic remains alter the minerals and sediments that precipitate and accumulate in their presence. Her research on microbe-mineral interactions helps to reveal the types of signatures microbes leave behind in different types of environments, whether they are sequestered carbon-bearing molecules in soils, a topic relevant to the DOE, or small and degraded amounts of carbonaceous residues in ancient rocks, a topic relevant to NASA and NSF. A better understanding of the mechanisms that lead to the sequestration of molecular-scale evidence of microbes in geological materials will improve our ability to predict how microbial communities respond to environmental and climate changes. Such research has implications in the search for microbial life throughout Earth's geological record and will inform the search for evidence of microbial life beyond Earth.
Research Interests
Biogeochemical Imaging
Culture Collection of Microorganisms from Extreme Environments (CCMEE)
Editor-in-Chief of Astrobiology
Education and Credentials
1994 Ph.D. Geology, University of California Berkeley
1987 B.S. (Honors) Geology, University of California Berkeley
Affiliations and Professional Service
Member, scientific committee for 3rd Conference on Terrestrial Mars Analogues, Marrakesh, Morocco, 2012
Member, National Research Council Committee to Review of Planetary Protection Requirements for Mars Sample Return Missions, 2008
Member, National Research Council Committee to Review the Next Decade Mars Architecture, 2006.
Member, joint NASA Astrobiology Institute / MEPAG Mars Science Laboratory Caching Working Group, 2007.
Awards and Recognitions
Fulbright Senior Research Scholar, Universitié Cadi Ayyad, Faculty de Sciences, Marrakesh, Morocco, 2014.
Lead, NASA Astrobiology Institute Review Panel, 2005.
Co-lead, NSF PI Workshop: Microbial Research: Progress and Potential, NSF Microbial Observatory/Life in Extreme Environments Principal Investigators' Workshop, 2002.
Founding Editor-in-Chief of Astrobiology, 2001.
Director, Geomicrobiology Electron Microscopy Center
National Research Council Postdoctoral Fellowship, NASA Ames Research Center 1995-1996
ARCS Scholar, University of California, Berkeley, 1992-1994.
PNNL Publications
2019
Sanchez-Garcia L., M.A. Fernandez-Martinez, M. García-Villadangos, Y. Blanco, S.L. Cady, N.W. Hinman, and M.E. Bowden, et al. 2019. "Microbial biomarker transition in High-Altitude Sinter Mounds from El Tatio (Chile) through different stages of hydrothermal activity." Frontiers in Microbiology 9. PNNL-SA-138900. doi:10.3389/fmicb.2018.03350
2017
Siljestrom S., M.N. Parenteau, L.L. Jahnke, and S.L. Cady. 2017. "A comparative ToF-SIMS and GC-MS analysis of phototrophic communities collected from an alkaline silica-depositing hot spring." Organic Geochemistry 109. PNNL-SA-127253. doi:10.1016/j.orggeochem.2017.03.009
2015
Boundy-Mills K., M. Hess, A.R. Bennett, M. Ryan, S. Kang, D. Nobles, and J.A. Eisen, et al. 2015. "The United States Culture Collection Network (USCCN): Enhancing Microbial Genomics Research through Living Microbe Culture Collections." Applied Environmental Microbiology 81, no. 17:5671-5674. PNNL-SA-114048. doi:10.1128/AEM.01176-15
2014
Oehler D.Z., and S.L. Cady. 2014. "Biogenicity and Syngeneity of Organic Matter in Ancient Sedimentary Rocks: Recent Advances in the Search for Evidence of Past Life." Challenges 5, no. 2:260-283. PNNL-SA-105325. doi:10.3390/challe5020260
Parenteau M.N., L.L. Jahnke, J.D. Farmer, and S.L. Cady. 2014. "Production and Early Preservation of Lipid Biomarkers in Iron Hot Springs." Astrobiology 14, no. 6. PNNL-SA-104807. doi:10.1089/ast.2013.1122
2013
Laidler J.J., J.A. Shugart, S.L. Cady, K.S. Bahjat, and K.M. Stedman. 2013. "Reversible Inactivation and Desiccation Tolerance of Silicified Viruses." Journal of Virology 87, no. 24:13927-13929. PNNL-SA-99058. doi:10.1128/JVI.02825-13