Staff information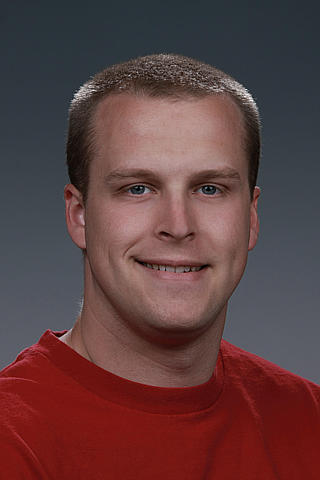 David ML Brown
Scientific & Computing Operations
Engineer
Pacific Northwest National Laboratory
PO Box 999
MSIN: K8-83
Richland, WA 99352
Send Email
Biography
David Brown works for EMSL MSC Operations supporting the computing systems that group is responsible for; MyEMSL and the High Performance Computing capabilities. David matches operational capabilities with Open Source technologies to meet EMSL needs. David's technical focus is in the areas of OpenStack Cloud, Data Management and Operating System Package Management.
Research Interests
Scientific Data Management and Operations
Education and Credentials
Masters Degree in Computer Science from Washington State University.
Bachelors of Science in Computer Science from Washington State University.
PNNL Publications
2016
Brown DML

, HM Cho, and WA De Jong. 2016.

"Bridging experiment and theory: a template for unifying NMR data and electronic structure calculations."

Journal of Cheminformatics

8

(8):1-9.

doi:10.1186/s13321-016-0120-z
2014
Brown DML

. 2014.

"Process for Managing and Customizing HPC Operating Systems."

Linux Journal

April 2014

(240):64-72.
2011
Ahring BK, NS Baliga, JR Frederickson, S Kaplan, HB Pakrasi,

JG Pounds

, I shah, S Slater, G Stacey, KJ Auberry, DR Baer, DML Brown, DE Cowley, DW Hoyt, DW Koppenaal, BE Linggi, KT Mueller, G Orr, EW Robinson, RG Teller, HS Wiley, NJ Hess, L Pasa-Tolic, KM Waters, and KD Rodland. 2011. Biological Interactions and Dynamics Science Theme Advisory Panel (BID-STAP).

PNNL-20717

, Pacific Northwest National Laboratory, Richland, WA.
2009
Villa O, S Krishnamoorthy, J Nieplocha, and

DML Brown

. 2009.

"Scalable Transparent Checkpoint-Restart of Global Address Space Applications on Virtual Machines over Infiniband."

In

Proceedings of the 6th ACM Conference on Computing Frontiers

,

pp. 197-206

. Association for Computing Machinery, New York, NY.

doi:10.1145/1531743.1531776
2007
Scarpazza DP, P Mullaney, O Villa, F Petrini, V Tipparaju,

DML Brown

, and J Nieplocha. 2007.

"Transparent System-level Migration of PGAs Applications using Xen on Infiniband."

In

2007 IEEE International Conference on Cluster Computing

,

pp. 74-83

. IEEE , Piscataway, NJ.

doi:10.1109/CLUSTR.2007.4629219