Staff information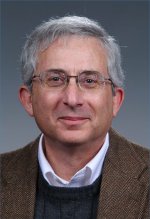 Robert Weber
Catalysis Science
Engineer
Pacific Northwest National Laboratory
PO Box 999
MSIN: K2-12
Richland, WA 99352
Send Email
Biography
In the Institute for Integrated Catalysis at Pacific Northwest National Laboratory, Dr. Weber leads research activities in heterogeneous catalysis. Through more than 20 years of experience with leading academic institutions, international chemical companies, governmental agencies, and consulting firms he has assisted in: developing and deploying multiscale tools for understanding and exploiting catalytic processes; connecting business strategy and planning, by evaluating the feasibility and commercial potential of emerging technologies, quantified, through detailed techno-economic models; managing and directing applied research programs to accelerate the impact and value of R&D projects and portfolios in chemical processing, fuel processing, reactor engineering and catalysis; and explaining technology issues and trends to investors, management, and the public.
Affiliations and Professional Service
Theme Manager, Spring, 2015 ACS National Meeting (Denver), 2014-2015
Associate Editor, Energy & Fuels, 2009-present
Editorial Board, Energy & Fuels, 2003-2009
Chair, Gordon Research Conference on Catalysis, 2000
Board of Editors,Journal of Catalysis, 1995-2000
Associate Editor, Journal of Catalysis, 1994-1995
Visiting Professor, Université Pierre et Marie Curie, 1996
Poste Rouge, Institut de Recherche sur la Catalyse, 1987
Awards and Recognitions
Dylan Hixon Teaching Prize,Yale College, 1995
AIChE Outstanding Paper Award, 1996
PNNL Publications
2018
Wang A, Y Wang, ED Walter, RK Kukkadapu, Y Guo, G Lu,

RS Weber

, Y Wang, CHF Peden, and F Gao. 2018.

"Catalytic N2O decomposition and reduction by NH3 over Fe/Beta and Fe/SSZ-13 catalysts."

Journal of Catalysis

358

:199-210.

doi:10.1016/j.jcat.2017.12.011
2017
Cantu Cantu D, Y Wang, Y Yoon, VA Glezakou,

RJ Rousseau

, and RS Weber. 2017.

"Heterogeneous Catalysis in Complex, Condensed Reaction Media."

Catalysis Today

289

:231-236.

doi:10.1016/j.cattod.2016.08.025
2015
Weber RS

, MV Olarte, and H Wang. 2015.

"Modeling the Kinetics of Deactivation of Catalysts during the Upgrading of Bio-Oil."

Energy and Fuels

29

(1):273-277.

doi:10.1021/ef502483t

Schwenzer B, L Cosimbescu, VA Glezakou, AJ Karkamkar, Z Wang, and

RS Weber

. 2015.

"Use of Solvatochromism to Assay Preferential Solvation of a Prototypic Catalytic Site."

Topics in Catalysis

58

(4-6):258-270.

doi:10.1007/s11244-015-0367-z
2014
Lercher JA, AM Appel, T Autrey, RM Bullock, DM Camaioni, HM Cho, DA Dixon, Z Dohnalek, F Gao, VA Glezakou, MA Henderson, JZ Hu, E Iglesia, AJ Karkamkar, BD Kay, GA Kimmel, JC Linehan, J Liu, I Lyubinetsky, D Mei, CHF Peden,

RJ Rousseau

, GK Schenter, WJ Shaw, J Szanyi, H Wang, Y Wang, and RS Weber. 2014.

"Multifunctional Catalysts to Synthesize and Utilize Energy Carriers."

In

Frontiers at the Interface between Homogeneous and Heterogeneous Catalysis, II

,

pp. 207-219

. U.S. Department of Energy, Office of Science, Washington, DC.
Yoon Y,

RJ Rousseau

, RS Weber, D Mei, and JA Lercher. 2014.

"First-principles Study of Phenol Hydrogenation on Pt and Ni Catalysts in Aqueous Phase."

Journal of the American Chemical Society

136

(29):10287-10298.

doi:10.1021/ja501592y
2013
Chase Z, JL Fulton, DM Camaioni, D Mei, M Balasubramanian, VT Pham, C Zhao,

RS Weber

, Y Wang, and JA Lercher. 2013.

"State of Supported Pd during Catalysis in Water."

Journal of Physical Chemistry C

117

(34):17603-17612.

doi:10.1021/jp404772p
Selected Publications
2010
Weber RS. 2010. "Introduction to the Virtual Issue of Energy & Fuels on Biofuels." Energy Fuels 24(12):6221-6222. doi:10.1021/ef101391h

Whitton NM and RS Weber. 2010. "Thermochemical Processing of Algal Biomass." Filed: May 7, 2010, US Pat. Appl. 2010-0282588
2009
Weber RS, M Marion, J Sinha, and B William. "Chemical Reactors." US Pat. 7,906,016.

Weber RS. 2009. Comments on "Thermochemical Catalytic Liquefaction of the Marine Microalgae Duanaliella tertiolecta and Characterization of Bio-Oils" by Zou et al. Energy Fuels 23:6275-6276.
2007
Weber RS, JP Mello, Sriramulu, S., Bezaire, D. J., "Direct-Injection Gaseous Fuel Engine with Ignition Assist." US Pat. 7,077,115.
2001
Thijssen JHJS, CJ Read, and RS Weber. 2001. "Apparatus and Methods for Conversion of Hydrocarbon Feed Streams into Liquid Products." Filed January 22, 2001, US. Pat. Appl. 2001-0045375.
1996
Tanabe S, HE Davis Jr, D Wei, and RS Weber. 1996. "Normalization by Oxygen Uptake of the Rates of Oxidative Dehydrogenation of Methanol and Ethanol." Studies in Surface Science and Catalysis 101:337-344.
1995
Weber RS. 1995. "Effect of Local Structure on the UV-Visible Absorption Edges of Molybdenum Oxide Clusters and Supported Molybdenum Oxides." Journal of Catalysis 151:470-474.
1994
Weber RS. 1994. "Molecular Orbital Study of C-H Bond Breaking during the Oxidative Dehydrogenation of Methanol Catalyzed by Metal Oxide Surfaces." The Journal of Physial Chemistry 98:2999-3005.
1993
Sorensen CM and RS Weber. 1993. "Oxidative Dehydrogenation of Methanol Catalyzed by Samples Containing Well Defined Ensembles of Vanadium." Journal of Catalysis 142:1-17.