Page 291 of 559
Biological Sciences Division
Staff Awards & Honors
May 2011
Keqi Tang Receives Outstanding Mentor Award
Former PNNL staff member Anuj Shah also recognized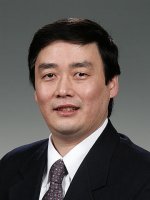 Dr. Keqi Tang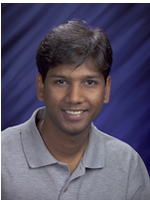 Dr. Anuj Shah
Congratulations to Dr. Keqi Tang, Pacific Northwest National Laboratory scientist, on earning a 2011 Outstanding Mentor Award. This award honors Department of Energy Office of Science laboratory staff who have substantially contributed to the practical education of the nation's future scientists.
Tang was nominated by Connie Qiu, a DOE Science Undergraduate Laboratory Internship (SULI) participant from Johns Hopkins University. She describes him as "an exceptional mentor" who "not only taught me about science, but also how great it is to work at a national lab." She appreciated his constructive comments that inspired her to push further in her scientific research. Qiu did a 10-week internship with Tang in 2010. Her research project involved the detailed characterization of chemical background in a typical LC-MS proteomics analysis with the ultimate goal to improve the sensitivity of LC-MS analysis
Tang, who has been at PNNL since 2000, develops technologies and methods for high-performance hybrid mass spectrometry and its applications in chemical and biological analyses. He holds 12 U.S. patents, and has authored or co-authored more than 50 scientific publications.
Dr. Anuj Shah, a scientist at PNNL from 2004 to 2011, also received the award. He was nominated by Aaron Robinson, a SULI participant from High Point University, North Carolina, who worked on informatics approaches to ion mobility spectrometry-based proteomics during his internship at PNNL. Robinson describes Shah as "the best of the best mentors" for encouraging Robinson to grow his presentation and writing abilities and attend team-building activities to build professional relationships and form valuable connections.
---
Page 291 of 559