Page 638 of 1002
Physcial Sciences Division
Staff Awards & Honors
May 2011
Richard Kouzes Receives DOE Mentoring Award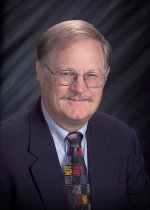 Richard Kouzes
, Outstanding Mentor Award Recipient
Congratulations to Dr. Richard Kouzes at Pacific Northwest National Laboratory on earning a 2011 Outstanding Mentor Award. This award honors Department of Energy Office of Science laboratory staff who have substantially contributed to the practical education of the nation's future scientists. Kouzes was nominated by Virginia State University undergraduate students Kenneth King and Rashe Dean along with Professor Shahzad Akbar. They spent 10 weeks at PNNL measuring radiation to determine aspects of the Earth's neutron background levels. Understanding these levels is important in detecting radioactive materials as they cross international borders.
"I really enjoy working with students," said Kouzes, who is also an Adjunct Professor at Washington State University. "I was lucky to have someone mentor me. It is important to pay it back."
From the beginning, Kouzes impressed his team by proactively seeing a match between their application and his research. Kouzes assisted the team in obtaining additional funding for their work through the National Science Foundation. In their award nomination, the team called out Kouzes' ability to explain technical concepts in understandable terms. They also praised his professional attitude, including his accessibility, constructive feedback, and latitude to try new ideas.
In addition to this award, Kouzes has earned prestigious honors, including Institute of Electrical and Electronics Engineers Fellow and American Association for the Advancement of Science Fellow. He is the author of more than 400 papers.
---
Page 638 of 1002