Page 643 of 1002
Physcial Sciences Division
Staff Awards & Honors
April 2011
Changyong Zhang and Research Team's Paper Named One of 10 Best in 2010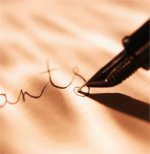 Congratulations to Dr. Changyong Zhang, a Pacific Northwest National Laboratory geochemist, who led a team that was selected by Environmental Science & Technology as authors of one of the journal's 10 "Best Papers of 2010." Of the nearly 1,500 papers that ES&T published last year, the editors nominated 70 to be among the very best. This list was narrowed to the top 10 and then divided between three categories: Environmental Science, Environmental Technology, and Environmental Policy. In March, the paper by Zhang's research team, "Pore-Scale Study of Transverse Mixing Induced CaCO3 Precipitation and Permeability Reduction in a Model Subsurface Sedimentary System," was named second runner-up in the Environmental Technology category.
The paper documented the team's work to provide insights into carbon sequestration and contaminant cleanup, and how, due to mixing, changes in groundwater chemistry affect subsurface mineralization. Specifically, researchers examined under what conditions pores within underground rock formations become clogged with newly formed minerals due to changing groundwater chemistry. They found that calcite mineralization can sometimes block pores and prevent further reactions by stopping groundwater mixing—which has implications for immobilizing contaminants in the groundwater or geological storage of greenhouse gases such as CO2.
Zhang's research team was comprised of PNNL's Mart Oostrom, EMSL's Nancy Hess and Thomas W. Wietsma, and four researchers from the University of Illinois at Urbana-Champaign, Karl Dehoff, Albert J. Valocchi, Bruce W. Fouke, and Charles J. Werth.
Congratulations again, team.
---
Page 643 of 1002